This Franchise Scheme Sells, Sues & Silences American Veterans
They sold these U.S. veterans a dream.  They promoted them as successes to other vets.  They sued them and resold their territories for new fees.  And they gagged them so they couldn't expose the truth about Jerry Flanagan,the JDog franchise, Julip Run Capital and franchise law firm Spadea Lignana.  An opinion piece by Sean Kelly, publisher, UnhappyFranchisee.Com.

This series communicates my opinion of what I suspect is a shameful exploitation of American veterans & military families.  I could be wrong.  It is based on extensive research &  information gleaned from public sources and documents, most of which were produced by the company itself and shared here.  It is informed by my 35 years in the franchise industry and nearly 20 years publishing this website.  It is, however, my opinion and is published as an invitation for further research, interpretation, correction and public debate. 
So far, this series lacks the direct input, correction or rebuttal from Jerry Flanagan, JDog investors Julip Run Capital, Tom Spadea & Spadea Lignana, Terry Corkery, VetFran or other sellers & promoters of the JDog franchise.  It also lacks the public input from the hundreds of veterans and military family members who invested in the JDog franchise opportunity. 
JDog claims that no franchisees have signed agreements prohibiting them from speaking freely about their experiences or sharing their opinions.
Yet they remain afraid to do so.
Jerry Flanagan & JDog:  Veterans Helping Veterans?
Google "Jerry Flanagan JDog" and FOX & Friends, CNBC and countless other trusted sources will tell you an inspiring & consistent story.
Jerry Flanagan, they say, is a selfless Army veteran who is leading his fellow American veterans from joblessness & despair to the American Dream of business ownership.
With the guidance of attorney Tom Spadea & Spadea Lignana (America's #1 franchise law firm), Flanagan claims to have empowered the veterans who own the "nearly 300" JDog Junk Removal franchises across the nation.
Three Military Veterans Who Lost Their Money – And Their Voices – to the JDog Vet Trap
Louis Vaughn, Jr.  (NAVY):  20-year Navy veteran Louis Vaughn, Jr., was one of the first two vets fall under the spell of Jerry Flanagan & his entrepreneurial fairy tale.  Vaughn, Jr. signed the 15-year agreement for the Houston territory while fellow Navy vet Lenny Meschino* signed on for a territory in Michigan.
Shawn Schexnayder (MARINE CORP.):  Decorated Marine veteran Shawn Schexnayder signed the 15-year agreement for the Dallas territory.  The young, enthusiastic Marine appeared alongside Flanagan and Philadelphia franchisee Mike O'Neill** on FOX & Friends, an episode that broadcast the JDog myth nationwide.
Kellen Brown (ARMY):  Kellen Brown had been twice-deployed in support of Operation Iraqi Freedom. JDog encouraged the underfunded veteran to sign the franchise agreement for Huntsville, AL & invited him to training at "JDog University." Jerry Flanagan's team assured him they'd find him the necessary funding.
Navy Veteran Louis Vaughn Jr.: Sold, Sued & Silenced by JDog
According to company press releases, JDog jump-started its franchise recruitment by offering a discounted franchise fee of $9,900 the first ten veterans to sign franchise agreements
Louis Vaughn, Jr. was one of the first two veterans to invest, opening the JDog Junk Hauling franchise in Houston.
When Vaughn could not keep up with the escalating flat-fee royalty demanded by JDog, Flanagan's law firm, Spadea Lignana, filed a lawsuit demanding more than $155,000.
Vaughn could not afford to pay his attorneys beyond the initial response and had to represent himself.
JDog's high-powered law firm forced Vaughn to sign a two-year non-compete and a confidentiality agreement that prevented the Navy veteran from sharing his experience or warning fellow veterans.
In fact, Louis Vaughn was forbidden from sharing that he had ever been a JDog franchisee.
*Lenny Meschino was terminated in 2015 though his contact info was not disclosed in the FDD
U.S. Marines Corp. Veteran Shawn Schexnayder: Sued For $266,000
The young, enthusiastic Marines Corp. veteran Shawn Schexnayder was used as a poster child for selling JDog franchises to veterans.  Along with Army veteran Mike O'Neill of Philadelphia,  Schexnayder was featured on the FOX & Friends episode that put JDog in the national limelight.
Four years into his 15-year agreement, Schexnayder informed JDog when he was injured and "no longer physically and/or mentally able to run the JDog franchise."
JDog refused to acknowledge his rights under the "disability clause" and hounded him for royalties.
They sued the Marine veteran for more than Two Hundred Sixty-Six Thousand Dollars ($266,000) for "future royalties" for the time left on his franchise agreement.
After Shexnayder's attorneys responded with a strong opposition to the request for a preliminary injunction, JDog attorneys settled with the decorated Marine.
While the settlement is confidential & was not disclosed in JDog FDDs or state filings, it likely contains a two-year non-compete and a confidentiality agreement preventing Schexnayder from warning other veterans of his experience with JDog.
It likely prohibits the decorated Marine from even stating that he was once a JDog franchisee.
Spadea Lignana did not disclose the lawsuit in the JDog FDD they gave to prospective franchisees.
**Army veteran Mike O'Neill appears to have had his franchise terminated or transferred in 2017.
U.S. Army Veteran Kellen Brown:  Sued for $355,000
Kellen Brown, a U.S. Army Reservist with two deployments in Iraq, relied on JDog's assurance that Qualification Manager Nick McGrath and their funding resources could provide Brown with the necessary capital.
Having received JDog's assurance that he could terminate if JDog's they didn't, Kellen Brown signed a JDog franchise agreement for Huntsville, AL.
With SBA funds depleted by the Coronavirus pandemic, JDog's financial providers could not even fund Brown's $35,000 franchise fee much less the $100,000+ investment.
After he provided notice that he could not afford to move forward, JDog's law firm Spadea Lignana filed a lawsuit against him.
The lawsuit accused the Army Reservist of fraud & demanded $355,000.
Spadea Lignana, JDog's legal muscle, forced the veteran to sign a two-year non-compete and a confidentiality agreement preventing him from warning other veterans of his experience with JDog.
In fact, Kellen Brown is prohibited from even mentioning that he signed a JDog franchise agreement or was sued by them.
Spadea Lignana did not disclose Kellen Brown nor his lawsuit in the JDog Franchise Disclosure Documents (FDDs) they gave to prospective franchisees.
Tom Spadea & Spadea Lignana: Silencing America's Veterans
Ask yourself:  Why would Jerry Flanagan & JDog Franchises LLC spare no expense to sue franchisees with little to no money for $155,000, $266,000 or $355,000 they'd never expect to collect?
The answer may lie within the background of Tom Spadea, JDog's franchise attorney & Jerry Flanagan's trusted advisor from the start.
Tom Spadea was a franchise salesman and a franchise broker prior to becoming an attorney.
Spadea is well-acquainted with the challenges of reselling a failed franchise territory ("churning") if a prospective franchisee can speak to or hear the story of – the former franchisee.
Perhaps the true contribution that Spadea Lignana brought to JDog was the expert way they kept the truth from the fawning media and from prospective franchisees.
The Spadea-prepared FDDs and state registrations stopped disclosing failed franchises in the normal column of Item 20 ("Ceased Operations"), categorizing them in the less obvious columns of "Terminations" or "Transfers."
With one exception, the JDog FDDs list no current or recent litigation.
They do not disclose either the Schexnayder lawsuit nor the Kellen Brown lawsuit or settlements. (Kellen Brown does not appear to be disclosed at all):
ITEM 3 – LITIGATION
No litigation information is required to be disclosed in this item.
In fact, every JDog FDD and state franchise filing since the beginning, signed and sworn to be true & correct by Jerry Flanagan, states:
No franchisees have signed confidentiality clauses limiting their ability to discuss their experience with us during the last three fiscal years.
Since 2015, JDog Franchises LLC has terminated or transferred ownership of more than 224 veteran-owned franchises.
Yet none of these franchisees have come forward to publicly dispute my findings or share their experiences or opinions publicly.
Perhaps Spadea Lignana really is the #1 franchisor law firm, just like they claim.
OPEN INVITATION:  Unhappy Franchisee extends an open invitation to all those discussed to provide corrections, explanations, clarifications and/or rebuttals.  We will correct factual errors & alternative views fairly.  Anonymous or signed comments are welcome below or can be emailed in confidence to UnhappyFranchisee[at]Gmail[dot]com.  We especially invite input from JDog current and former franchisees, Terry Flanagan, Tracy Flanagan, Tom Spadea, Spadea Lignana, attorney Meisee Yerokun, attorney William Jameson, attorney Josh Lignana, Terry Corkery, Kevin Kopa, Julip Run Capital, Chris Debbas, James Jimmy Griffiths, the International Franchise Association, Vetfran, and all others involved.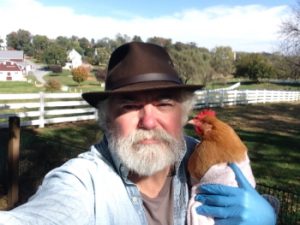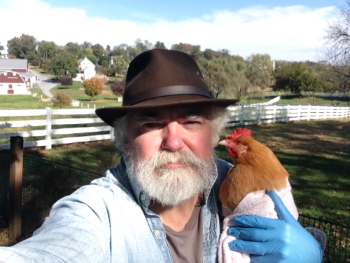 Sean Kelly is an independent investigative journalist with 35 years of franchise industry experience.  Since founding UnhappyFranchisee.Com in 2006, his reporting has exposed & shut down several predatory franchise & investment schemes.  Sean Kelly is a franchise watchdog who prompted and aided the FBI investigation that shut down the 165-victim multi-million-dollar NY Bagel franchise scam and landed perpetrators Dennis Mason & Joseph Smith in federal prison.  Sean was featured in the ABC Four Corners expose of 7-Eleven wage theft in Australia and has served as an advisor to Dateline NBC.  He has withstood bullying, intimidation & frivolous lawsuits as high as $35M and never lost.  His crack editorial staff and fact checkers include Chick, Gem, Red, Pru & Joanie the Rescue Chicken.
Contact the author at UnhappyFranchisee[at]Gmail[dot]com
This initiative is dedicated to the memory of my father, Raymond J.Kelly, who served with the U.S. Navy during WWII and piloted a landing craft in the Normandy Invasion, D-Day, at Utah Beach… and my brother Paul, who served in the U.S. Army in Vietnam.  Two honorable men that are deeply needed and dearly missed.
Also read:
The Veteran-Targeted Franchise Trap That FOX News Built.
Does the JDog Franchise Program Exploit Veterans & Military Families?
Letter Suggests Jerry Flanagan Was Removed From JDog Franchise for Sexual Harrassment
JDog Franchise for Veterans: Open Letter to Tracy & Jerry Flanagan
Is Julip Run Capital Exploiting Veterans & Military Families?
Julip Run Capital Claims Decorated Combat Veteran Larry Liss is a Senior Advisor. However…
Some Franchisors & VetFran Exploit Veterans Even After They've Failed
VetFran or VetScam? Turnover Rates of IFA-Endorsed Vet-Friendly Franchises
Are Veterans Being Targeted by a Bait-and-Switch Investment Scheme?