List of JDog Franchisees With Closed or Failed Franchises
Since 2015, JDog franchise disclosure filings indicate that 225 JDog franchises have been terminated or had ownership transferred.  Here are the names and branch of military service for the franchisees  that JDog Franchises LLC say have left the system. by Sean Kelly
(UnhappyFranchisee.Com)  In its JDog Franchise Disclosure Documents (FDDs) dated 2016 – 2022, JDog Franchises LLC disclosed the names and contact information of nearly 100 franchisees who "had an outlet terminated, cancelled, not renewed, or otherwise voluntarily or involuntarily ceased to do business under the franchise agreement during the most recently completed fiscal year or has not communicated with the franchisor within 10 weeks of the disclosure document issuance date."
We've combed through the yearly updates for both the JDog Junk Removal & Hauling franchise and the JDog Carpet Cleaning & Floor Care franchise to compile the list of disclosed names, below.
JDog Franchisees That Left the System
We've added the branch of military served by the franchisee, where known.
This list is a work in progress – please help us update and correct it in the comments below.

JDog Franchisees With Closed or Failed Franchises (Source:  JDog Franchises LLC FDDs)



Robert Baugher Monica Vacaville CA (MARINE CORP)

Todd Beier N. Las Vegas NV (ARMY)

Roy Birdwell Clever, MO, Murfreesboro, TN (ARMY NATIONAL GUARD)

Anneliese Boehm  Racine, WI

Jonathan Brittingham Midwest City OK (ARMY)

Justin Bowlin Pendleton IN  (MARINE CORP)

Anthony Boyd* Alabaster, AL(ARMY)
Blake Boyd* Alabaster, AL (ARMY)

Grady Brain Athens GA  (ARMY)

Danny Brock Kokomo IN (AIR FORCE)

Mustafa Browne Providence Forge VA CARPET (ARMY)

Greg Buck Charlotte NC (NAVY)

Jennifer Calhoun East Portland OR (ARMY/National Guard)

Kenn Capper Spring Lake, North Carolina (MARINE CORP)

Toby Catlett  Summerville SC  (CARPET) (AIR FORCE & Naval Reserves)

Tommy Clevenger Elgin IL (CARPET)

Joshua Coleman Vancouver WA (U.S. Coast Guard/NSA)

Tim Colomer AZ, CA, CO (MARINE CORP)

Shawn Collins GA (USMC/ARMY)

Natalie Colon  Northwest Ohio (ARMY)

Brett P. Connolly  Philadelphia, PA

Daniel Corrado Centennial CO  (CARPET)

Joe Crandall NJ (CARPET)

Scott Craiger MD (NAVY)

Patrick Cummings Indianapolis IN (NAVY)

Dan Dewitt Little Rock AR (ARMY)

John Dinapoli Philadelphia (Fishtown) PA

Kristina Donovan Hawthorn Woods IL

Ryan Donnell Conroe, TX (COAST GUARD)
Angela Derringer-Donnell Conroe, TX (COAST GUARD)

Peter Dvorscak* Nokesville, Virginia (MARINE CORP)

Drake Edwards Plano TX CARPET

Jason Edwards*, Drake Edwards Little Elm TX  CARPET

James Felts NC (ARMY Ranger)

Stacey Fitzpatrick (Lansdale, PA )

David Flaishans Forney, Texas (MARINE CORP)

Damon Fogley Austin TX Kyle TX (ARMY)

Dana Forester Lower Bucks PA  (AIR FORCE)

Dwright Fowler-Davis Wilmington DE (MARINE CORP)

Guy Fruge Youngsville LA

Ray Gagnon* GA, NY Bridgeport NY (MARINE CORP)

Derek Garcia Henderson CO

Mark Garlington Lake Charles, LA

Phillip Garner Alexandria, VA (ARMY)

Gary Graves GA 770-856-0092

Anthony Gro Collegeville PA

Michael Haire St. Augustine FL

Sean Haney* York PA (MARINE CORP)

Kevin Haseney* FL 727-219-9888 (ARMY)

Toni Hennigan Hurst Euless & Bedford TX (ARMY – son)

Jason Harrison Austin TX

Chad Hawkins* Kansas City MO (ARMY NATIONAL GUARD)

Meaghan Henry Willow Spring NC (MARINE CORP)

Thomas "TR" Hoffman Columbia SC (ARMY)

Bob Hughes*  Lansdale, PS, FL

Minh Huynh Battle Creek, MI (JDog Carpet Cleaning) (ARMY)

Derone Joplin Rockwall TX (MARINE CORP)

David Kaiser Myrtle Beach NC (NAVY)

Jack Keen New Orleans LA (ARMY)

Michael Kelly Inverness FL (AIR FORCE)

Aaron Langford  Georgetown, Texas

James Lewis Loveland CO (MARINE CORP)

Christopher Linehan TX (ARMY)

Joseph K MacPherson Bend OR

Travis Malchow Orlando FL

Joe Masten Tampa FL (ARMY)

Brad McClard Edmond OK (NAVY)

Mike McNulty  Anne Arundel MD

Jason Meadows Woodstock GA (ARMY)

William Megl St. Louis MO (ARMY)

Leonard Meschino  Watervliet, MI (NAVY)

Jay Moore Slidell LA 

Rosalyn Nicholl Baton Rouge LA (Larry Rivers MARINES CORP)

Mike O'Neill Narberth PA (ARMY)

Judy Rivers Kansas City KS (Larry Rivers, MARINES CORP)

Jamie Ortiz Dallas TX (ARMY)

Jeremy Parker  San Antonio, TX (ARMY)

Justin Pollard Altoona IA (ARMY)

Josh Polley Austell Canton Cumberland Kennesaw GA (ARMY)

Jason Pratt Racine WI

Dave Pyfer (Paul ARMY Eugene MARINES)

Robert John Quinonez Valley Center CA

Alysa Quillen  Blountville TN (NAVY)

Jason Reali Conshohocken PA CARPET

Sheldon Rhoads  Mountain View CA (ARMY)

Jamie Rivest
Wade Rivest MA (AIR FORCE)

Russell Schermerhorn Roseville CA (MARINES)

Greg & Melanie Schnupp Prattville AL (Military Family AIR FORCE)

Scott Seiberg NY 716-708-0691 (AIR FORCE)

Daniel Sharp Chesapeake VA (MARINE CORP)

Shawn Shexnayer  Dallas TX (MARINE CORP)

Greg Sikes Las Vegas NV (NAVY)

Ray Soto San Antonio TX (MARINE CORP)

John Charles "Chad" Starzer Richmond, Virginia (ARMY)

Tim Stawski Tyler TX (AIR FORCE)

Sammy Steinberger TX (Doug Rife)

Shawn Stroop Hanover PA CARPET & JUNK

David Swaintek  Seattle WA (ARMY)
Hanna Swaintek 

Sean Sweeney MD, PA

Paul Tocci, Jr* Boston MA 

Anita Tucker Lawrenceville GA (NAVY)

Mona Uini Evans/Augusta GA

Carlos Valladares Richmond VA

Christopher Vann Hot Springs AR  (NAVY)

Louis Vaughn Houston, TX (NAVY)

Nick Villamizar TX 706-604-4983 (ARMY)

Andrew Weins Appleton WI (ARMY)

Dan Weisman Gainesville FL

Torey Willett WA 360-303-5334  (NAVY)

Steve Wilson Rockwall TX (469) 338-8425 (Army, National Guard and Air Force)

Rebecca Woodland
Forrest Woodland  Lawrenceville GA (ARMY)

*Listed in 2022 FDD as still having operating territories




.

.
Please Help Update/Correct The List of Former JDog Franchisees
A few of these names did not appear in JDog FDDs, but were added from LinkedIn or other independent sources.
Some of these franchisees are still in the system with other JDog territories.
Do you know other JDog franchisees who left the system not listed here? Or related information you can provide?


Please leave a comment below or email the author in confidence at UnhappyFranchisee[at]Gmail.com.
If you are among the veterans or military family members whose JDog franchise(s ) closed before reaching the end of the contract term, please accept our condolences.
Please share your experience and insights so fellow veterans can make informed investment decisions regarding the JDog franchise.
All JDog Franchise Posts (Most Recent First)
OPEN INVITATION: Unhappy Franchisee extends an open invitation to all those discussed to provide corrections, explanations, clarifications and/or rebuttals.  We will correct factual errors & alternative views fairly.  Anonymous or signed comments are welcome below or can be emailed in confidence to UnhappyFranchisee[at]Gmail[dot]com.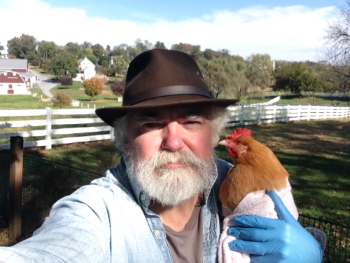 Sean Kelly is an independent investigative journalist with 35 years of franchise industry experience.  Since founding UnhappyFranchisee.Com in 2006, his reporting has exposed & shut down several predatory franchise & investment schemes.  Sean Kelly is a franchise watchdog who prompted and aided the FBI investigation that shut down the 165-victim multi-million-dollar NY Bagel franchise scam and landed perpetrators Dennis Mason & Joseph Smith in federal prison.  Sean was featured in the ABC Four Corners expose of 7-Eleven wage theft in Australia and has served as an advisor to Dateline NBC.  He has withstood bullying, intimidation & frivolous lawsuits as high as $35M and never lost.  His crack editorial staff and fact checkers include Chick, Gem, Red, Pru & Joanie the Rescue Chicken.
Contact the author at UnhappyFranchisee[at]Gmail[dot]com
TAGS:  JDog, JDog Junk Removal franchise, JDog Carpet Cleaning franchise, JDog failure rate, veterans franchise, franchise for veterans, Kevin Kopa, Jerry Flanagan, Julip Run Capital, Chris Debbas, Tom Spadea, franchise failures, franchise scam, vetfran, Spadea Lignana law firm, Terry Corkery, JDog Foundation