Contact UnhappyFranchisee.Com in Confidence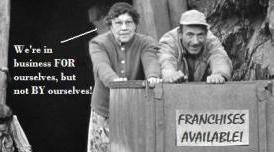 Sponsorship/Advertising Opportunities: If you would like to participate as an advertiser, contributor, service provider or patron.
Editorial Suggestions/Tips: If you would like to suggest a topic, news item or franchise dispute you'd like to see discussed on UnhappyFranchisee.com.
Rebuttals/Responses/Guest Posts: If you would like your rebuttal or response to comments made on UnhappyFranchisee.com published as a Guest or Rebuttal Post.
Editorial Submissions: If you would like to submit an original article or post on UnhappyFranchisee.com.
Email us in confidence at UnhappyFranchisee[at]gmail.com