NY BAGEL CAFÉ Franchise: How Many Have Closed? [UPDATED]
NY Bagel Cafe & Deli franchise:  How many have closed?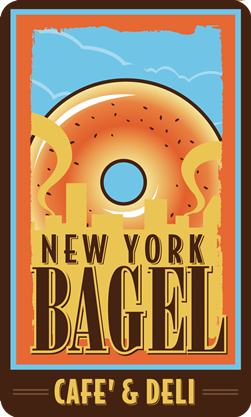 How many have debranded and tried to make it independently?
How many have sued the founder Joe Smith and his franchise salesman Dennis Mason aka Ken Mason aka Keith Samuels?
On 12/3/13, there appeared to be 8 locations open, and at least 27 New York Bagel Cafe & Deli franchise locations that had debranded and/or closed.
On 5/13/14 it appeared that only 5 were open, and more than 30 have debranded and/or closed.
We've found 12 locations that were touted as "Coming Soon" that apparently never opened.  Non-refundable franchise fees may have been collected for these and other locations.
There have been at least 2 lawsuits by NY Bagel Café franchisees alleging fraud and deceptive sales tactics by Joe Smith, Dennis Mason and New York Bagel Enterprises, Inc.
The list below has been compiled from the company website and other public sources, and is very much a work in progress.
Please help us correct and maintain the list of franchise openings and closings by sharing additional information, locations, closing dates, etc. in the comment section below.
Check back soon as we update this page.
New York Bagel Cafe & Deli Locations: Open
As of 12/8/14, there appear to be 5 New York Bagel Cafe & Deli locations open:
LA  Houma  520 Barrow St. (opened 6/22/13 Owners: Tracey Hebert, Sonya Ohlmeyer)
NJ  Jersey City  217 Newark Ave.  (opened 4/16/12 Owners: Patel)
NJ  Middletown  490 Route 35 South (opened 11/20/09)
NY  Newburgh 30 N. Plank Road (corporate store)
NJ  River Vale, 215 Rivervale Road (Opened 9/3/14; Franchisee Dorota Goetz)
Two towns that formerly had New York Bagel Cafe & Deli franchise locations are listed on their website as "Coming "Soon" (Newark, DE & Cherry Hill, NJ)
New York Bagel Cafe & Deli That Closed or DeBranded
California
CA Tracy 2745 Naglee Rd (opened 10/23/13 Closed 3/14 Owner: Amber Robinson)
Colorado
CO Aurora 14605 E Arapahoe Rd. (Closed 10/12)
Delaware
DE Newark 1111 Churchmans Rd (Closed Fall 2013?)
DE Newark 2610 Capitol Trail/Kirkwood Hwy
DE Newark 4146 Ogletown Stanton Rd (Closed 2011)
Florida
FL Riviera Beach (Opened Summer 2011, Debranded April 2012)
Idaho
ID Coeur d'Alene 226 W Ironwood Dr. (Closed)
New Jersey
NJ Brick (Closed)
NJ Cherry Hill 1420 Rt 70 E (Closed 4/7/13)
NJ  Jackson  341 N County Line Rd. (opened 9/1/11) (Closed  2/10/14)
NJ Livingston
NJ  Newark  108 Jabez St. (Closed)
NJ Rockaway
NJ Roselle
NJ Waldwick
NJ Parsippany (closed – suing franchisor)
NJ New Brunswick
New York
NY Lagrangeville
NY Washingtonville
North Carolina
NC Cary
NC Morrisville
NC  Wesley Chapel (Opened 8/30/12 – Closed 12/13 Owners: Rob & Jen Pistano)
Pennsylvania
PA Glen Mills
PA Fairless Hills
PA Lititz (Debranded, then Closed)
PA Philadelphia
PA West Chester (Closed – sued franchisor)
PA Oxford Valley
Tennessee
TN Franklin
Texas
TX  El Paso (Feb. 2013) FB (Closed – Filed bankruptcy)
West Virginia
WV Huntington (Nov. 2011)
New York Bagel Cafe & Deli "Coming Soon" Locations That Didn't
These locations were touted as "Coming Soon" on the company website or press releases, but don't seem to have ever opened.  The company may have collected franchise fees for these and/or other locations.
AZ  Scottsdale
FL  Miami,
NJ Atlantic City (Ventnor Plaza)
NJ  New Brunswick
NJ  Paramus (3 locations)
NY  Queens
NY  Long Island
PA Douglasville (Douglasville Shopping Center)
PA  Philadelphia (2 locations)
Also read:
ARE YOU FAMILIAR WITH THE NY BAGEL CAFE & DELI LOCATIONS? PLEASE HELP US UPDATE OUR LIST WITH A COMMENT BELOW. ARE YOU FAMILIAR WITH THE NY BAGEL FRANCHISE OPPORTUNITY, JOE SMITH OR DENNIS MASON?  PLEASE SHARE YOUR OPINION.
TAGS: NY Bagel, NY Bagel Cafe, NY Bagel Cafe & Deli, NY Bagel franchise, NY Bagel Cafe franchise, NY Bagel Cafe and Deli franchise, New York Bagel franchise, New York Bagel Cafe, NY Bagel complaints, NY Bagel lawsuits, Joe Smith, Joseph Smith, Dennis Mason, Keith Samuels, Ken Mason, franchise scam, franchise failure rates, bagel franchise