NY BAGEL CAFÉ Franchise: How Many Have Closed? [UPDATED]
NY Bagel Cafe & Deli franchise:  How many have closed?  As of 4/11/22, we have documented 60 locations that have opened and closed.
The Department of Justice claims that Dennis Mason (aka Brian Scofield & other aliases) and Joseph Smith sold more than 160 NY Bagel franchises between 2008 and 2018.  The two have been found guilty of federal felony charges of wire fraud, conspiracy, conspiracy to commit wire fraud and tax evasion.
There are only a handful of locations that are still operational, and most of those have probably cut ties with franchisor Joe Smith, who has pled guilty to federal charges of conspiracy to commit wire fraud and tax evasion.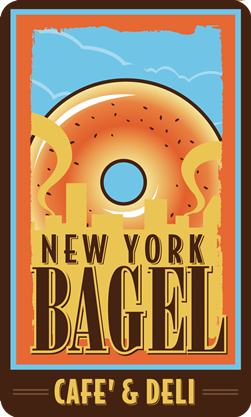 Many, many more NY Bagel Cafe franchisees who paid franchise fees of $17,500, $19,500 or $29,500 report that they never received the 100% funding promised by the company, and were refused the refunds they were contractually entitled to.
The list below has been compiled from the company website and other public sources.  We have addresses for all these closed stores and photographs for most posted here.
If you have lost money to the NY Bagel Cafe franchise, contact us at UnhappyFranchisee[at]gmail.com.
Please help us correct and maintain the list of franchise openings and closings by sharing additional information, locations, closing dates, etc. in the comment section below.
New York Bagel Cafe & Deli Locations That Closed and/or DeBranded
Alabama
AL Orange Beach  4575 Orange Beach Blvd, Suite #6, Orange Beach, AL 36561 (251) 974-2245 Opened 5/18/18 [Franchisees Melissa & David McClure] Rebranded "McClure's Bagels"
California
CA Tracy 2745 Naglee Rd (opened 10/23/13 Closed 3/14 Owner: Amber Robinson)
Colorado
CO Aurora 14605 E Arapahoe Rd. (Added 4/23/12 Closed 10/12)
Delaware
DE Newark 1111 Churchmans Rd (Added 4/2/10 deleted July 11, 2012 reopened 2013?)

DE Newark 2610 Capitol Trail/Kirkwood Hwy (Added 6/21/11 Deleted 11/2/13)

Florida
FL Singer Island/Riviera Beach  2419 N. Ocean Dr 3340 (561) 612-7835 (Opened Summer 2011, deleted July 11, 2012, reopened)(Closed for an extended period; Reopened April 17, 2015 with new franchisee) Franchisee Richard Tejeda  PERMANENTLY CLOSED (2020?)
FL Doral 3887 NW 107th Ave 33172 (Opened 4/7/15 Closed 1/16 Owner Ervin Cruz)
FL Pembroke Pines 10211 Pines Blvd 33026 (Franchisee Ramon Palha; Debranded before opening 8/16 Source: FB page)
FL Royal Palm Beach  10233 Okeechobee Blvd, Suite B9 Royal Palm Beach, FL 33411 (Permitting approved summer 2018, $70K improvements, $3700 signage) (Franchisee Richard Bitman 11/27/18 wrote " we are hoping to be open by February, we've had some unexpected delays with the construction")  Richard A Bitman, Vincent Caramanno, and Kneading Dough, LLC
Idaho
ID Coeur d'Alene 226 W Ironwood Dr. (Added 7/11/12 deleted 12/29/13)
Louisiana
LA Baton Rouge 7569 Jefferson Highway, Baton Rouge, LA [Possibly never opened. [Owners Aileen Depol and Marvin Casiano; to open Summer 2017]
Maryland
MD Ocean City 401A Atlantic Ave 21842 (410) 390-5068 (Sold as illegal franchise to franchisee Mike Hamad; operating as an independent bagel store under same name)
Massachusetts
MA Beverly 380 Cabot St. Beverly, MA 01915 (978) 969-6011 Opened 1/1/18 First review 1/6/18 LR 4/20/18 [CLOSED] Franchisee Paul Pimental
Was listed for sale for $50,000  YELP FACEBOOK  BizBuySell
New Jersey
NJ Brick 319 Brick Blvd (Added 6/21/11 Deleted 11/2/13)

NJ Cherry Hill 1420 Rt 70 E (Closed 4/7/13) (Added 6/21/11 deleted 12/29/13)

NJ Jersey City  217 Newark Ave. Jersey City, NJ (201) 433-3388 (opened 4/16/12 Owners: Patel) (now DaejaVu Café; rebranded 2/18?) [CLOSED] YELP
NJ  Jackson  341 N County Line Rd. (opened 9/1/11) (Closed  2/10/14)
NJ Little Egg Harbor 605 Rt. 9,Little Egg Harbor, NJ  08087 (Debranded 12/28/2016 before opening, Opened as Jack's NYC Bagel & Deli, 603 West Main Street, Little Egg Harbor, NJ)
NJ Livingston 184 S. Livingston Ave. (added 10/5/11 deleted July 11, 2012)
NJ  Middletown  490 Route 35 South (opened 11/20/09  John Caristi & Debra Caristi Closed 11/15? Now a Gem's Bagels)
NJ  Newark  108 Jabez St. (Added 5/28/12 deleted 12/29/13)

NJ New Brunswick 88 Albany St (Added 4/2/10 Deleted June 21, 2011)
NJ Parsippany 388 Route 46 West (Added 11/25/09 Deleted March 1 2010)(closed)

NJ  River Vale, 215 Rivervale Road (Opened 9/3/14 Closed 1/31/15; 1st Franchisee Dorota Goetz; 2nd Franchisee Richard Charles; Reportedly reopening under 3rd franchisee; Closed again)
NJ Rockaway 176 Route 46 East  (Added 6/14/10 Deleted 11/2/13)
NJ Roselle 711 E. First Ave. (added 10/5/11 deleted July 11, 2012)
NJ Waldwick 30 Franklin Tpke. (201) 857 4680 (Added 6/21/11 deleted July 11, 2012)

 New York
NY Brooklyn 1852 E. 2nd Street, East Brooklyn, New York [Unregistered Closed 2018] [CLOSED] Franchisee Tao Chen
NY Bronx 53 Bruckner Blvd Bronx, NY 10454 (929) 265-9682 [Unregistered Closed 2018] [CLOSED] Franchisee Samuel Echezona
NY Lagrangeville 1097 Route 55  (added 11/21/07 Deleted June 6, 2009)
NY Newburgh  30 N Plank Rd Newburgh, NY 12550 (Joe's Long-time company store) [CLOSED] Real Estate Listing 1, 2
NY Washingtonville 6 Depot Street (845) 496-5546 (added 11/21/07 Deleted June 21, 2011)

North Carolina
NC Burlington 3261 S Church Street Burlington, North Carolina (336) 350-8185 [Owner Saeed Anwar] [Now branded V&S NY Bagel Cafe] [CLOSED]
NC Cary 1377 Kildaire Farm Rd. (919) 535-3677 (Added 12/4/11 Deleted 11/2/13)
NC Fayetteville 105 Hay Street Fayetteville, NC 28301 Opened July 2017 Closed January 2018 (Owners Viviana Hernandez and Richard Savoy).  Reopened with New Owners  3/20/18 (Owner Lauren & Brandon Campbell, Lee Campbell) CLOSED AGAIN 6/1/19   [CLOSED]
YELP: https://www.yelp.com/biz/ny-bagel-cafe-and-deli-fayetteville
Story:  https://www.fayobserver.com/news/20190802/strictly-business-new-york-bagel-gone-south
NC  Gastonia  3204 Union Road, Gastonia, NC (Rebranded before opening.  Opening as Ricci's New York Bagels Café and Deli Spring 2017]
NC Morrisville 3108 Grace Park Dr Grace Park (Added 4/2/10 Deleted 11/2/13)

NC Raleigh 301 Glenwood Ave. Raleigh, NC 27603 (919) 615-1054 Opened 3/15/18 Franchisee James Holmes News 
NC  Raleigh  7500 Ramble Way, Suite 111 Raleigh, NC 27616 [CLOSED] Opened 1/18 Owner Lucille Glass.  Now named Lucille's NY Bagel Cafe & Deli
YELP:  https://www.yelp.com/biz/lucilles-ny-bagel-cafe-and-deli-raleigh-2
NC Smithfield 388-B Venture Dr Smithfield, NC 27577 (919) 912-5714 Joe Bagels said it would open last weekend in May, 2018 [CLOSED] Franchisee Mohammad Mrindha  YELP
NC  Wesley Chapel  6400 Weddington Rd Ste G, Wesley Chapel, NC 28104-6295 704-684-5567 (Opened 8/30/12 – Closed 12/13 Owners: Rob & Jen Pistani)
Ohio
OH  Columbus / Worthington  2245 W Dublin Granville Rd Columbus, OH 43085 (Closed in 7 Months.  Opened April 20, 2019 to November, 2019 "Now closed. Inside completely stripped out." )  "Franchisee Joe Thurston "Thurston said he has franchising rights for Ohio and has at least five more shops planned." possible Subway owner  [CLOSED]
YELP:  https://www.yelp.com/biz/nyc-bagel-and-sandwich-shop-columbus;  https://www.facebook.com/nycbagelcolumbusoh/https://www.dispatch.com/news/20190506/couple-revamp-hidden-gem-with-jds-place
10/20/2019″This NYC Bagel is closed! Drove to it on 10/20 and it is empty with boxes in it."
11/5/2019 "I kind of knew 100% the first time I walked in that this place didn't have long to live. What were they around for? 9 months?"
Pennsylvania
PA Fairless Hills 110 Lincoln Highway  (Added 6/21/11 Deleted 5/28/12)
PA Glen Mills 1810 Wilmington Pike Ste 5 19342  (2011/2012 Franchisee Pierre Sims)
PA Harrisburg 209 N Second Street, Harrisburg, Pennsylvania (845) 563-0891 [Owner Jeff Arnold Opened 1/18 Closed 6/18] [CLOSED]
PA Lancaster  805 Rohrersown Rd  Lancaster PA 17601 [Franchisees Marcel Centeno, John Altreche] [CLOSED]
PA Lititz (Debranded, then Closed) 245 Bloomfield Dr. Suite 100 (717) 560-4700 (Added 4/23/12 Deleted 11/2/13)
PA Media  1015 E. Baltimore Pike, Media, Pennsylvania (610) 565-8555 (Opened November, 18, 2016) Franchisee Trish Gould (Closed, then given to Mitchell Sussman and reopened) (Rebranded "Mitch's Bagels" then closed) YELP!
PA Philadelphia  4514 B City Line Avenue 19131 (484) 434 8961  (Opened 12/4/15 Franchisee Indra Cipto(?), Fenty Triany)
PA Philadelphia 514 South St. (215) 238-0101 (Added 4/23/12 Deleted 11/2/13)
PA Springfield  11 East Woodland Ave, Springfield, PA  Trish Gould;   [CLOSED]
PA West Chester (Closed – sued franchisor) 849 Paoli Pike 103 Turner Square (Added 4/2/10 Deleted 5/28/12)
South Carolina
SC Clemson  125 Anderson Hwy. Clemson, SC 29631 (says closed 11/12/20)
Tennessee
TN Franklin 1109 Davenport Blvd., Suite 100 (Added 4/23/12 Deleted 11/2/13 Franchisee Howard Falcon)

Texas
TX  El Paso (Feb. 2013) FB (Closed – Filed bankruptcy) 1830 Joe Battle, Suite 102 (915) 857-0270 (Added 12/4/11 Deleted 11/2/13)

TX Katy  21040 Highland Knolls Dr. Katy, TX 77450 Opened June 13, 2018 Franchisee Syed Iftikhar
TX Spring 8312 Louetta Road Suite C, 77379 (832) 761-0464 (Franchisee Chantha  Douhdouh) (opened around 11/15 closed 8/16)
Virginia
VA  Alexandria, 6456 Old Beulah Street, 22315 (703) 971-2971 (Opened Closed 5/17 Franchisee: Walid Katemtou)
VA Vienna  431 Maple Ave West Suite A Vienna, VA (571) 340-3573 ABDUL KARIM SAFI (SAFI, INC.) (Opened 3/16 Closed 8/16)
West Virginia
WV Huntington 944 4th Avenue  (November 2011) (Added 6/21/11 Deleted 11/2/13) (Opened 4/13/11 Mirela Gjunkshi, Kalaj's Closed 11/8/11. New franchisee Food Concepts, Inc. to reopen.  Appears to have debranded.

New York Bagel Cafe & Deli Locations: Open Though Possibly No Longer Affiliated
CA Rancho Cucamonga 8019 Archibald Ave Rancho Cucamonga, California (909) 244-9567 Franchisee Shahid Jamil Rana
CO Greenwood Village 9555 E. Arapahoe Rd. Suite 16, Greenwood Village, CO 80112 Call (303) 955-7458 Opened 10/17/18 Franchisee Kelly Harmon
LA  Houma  520 Barrow St. (opened 6/22/13 Owners: Tracey Hebert, Sonya Ohlmeyer)
NJ Maplewood, 1857 Springfield Avenue, Maplewood, NJ Franchisee Kimyada O'Neal  Opened Tuesday, October 27, 2020
https://villagegreennj.com/business/at-long-last-nyc-bagels-opens-on-springfield-avenue-in-maplewood/#prettyPhoto
TX Colleyville 3930 Glade Rd. Suite 100, Colleyville, TX 76034
ALSO READ:
NY BAGEL CAFÉ Illegal Franchise Pre-Spring Promotion Sale is On!
NY Bagel Café Franchise Scam Overview
NY BAGEL CAFÉ Franchise Graveyard
NY BAGEL CAFÉ Franchise: How Many Have Closed? [UPDATED]
DENNIS MASON Franchise Lawsuits, Controversies, Aliases & Warning
NY BAGEL CAFÉ Franchise Fraud Investigation by MD Attorney General
Joe Smith, Dennis Mason & NY Bagel Café Franchise Exposed: 10 Things You Should Know
NY BAGEL CAFÉ & DELI Franchise Complaints
DENNIS MASON Franchise Complaints
NY BAGEL CAFÉ Franchise a Scam? MA Woman Says Yes
ARE YOU FAMILIAR WITH THE NY BAGEL CAFE & DELI LOCATIONS? PLEASE HELP US UPDATE OUR LIST WITH A COMMENT BELOW. ARE YOU FAMILIAR WITH THE NY BAGEL FRANCHISE OPPORTUNITY, JOE SMITH OR DENNIS MASON?  PLEASE SHARE YOUR OPINION.
PLEASE SHARE YOUR OPINION BELOW or Contact UnhappyFranchisee.com



TAGS: Joe Smith, Joseph Smith, Dennis Mason, Denis Maason, NY Bagel, NY Bagel Café franchise, NY Bagel franchise, NY Bagel franchisees, NY Bagel stores closed, NY Bagel New Jersey, NY Bagel Café, NY Bagel Cafe franchise scam, New York Bagel franchise, New York Bagel Cafe, NY Bagel complaints, NY Bagel lawsuits, California franchise registration, unregistered franchises, illegal franchise