SOMETIMES SPOUSE Christy Ogle Max Ogle Bankruptcy Filing
SOMETIMES SPOUSE: Christy Ogle, Max Ogle Bankruptcy Filing (Free Download).  Christy Ogle claims Sometimes Spouse isn't a franchise, yet she posts pictures of their "Franchisee Summit."  She claims she is a successful business ownership guru, yet she and her husband are petitioning for bankruptcy protection (for the 2nd time).  Will the bankruptcy court enable Max & Christy Ogle to use a law designed for "honest but unfortunate debtors" to erase over $1.3M in financial obligations… and to continue selling legally questionable business opportunities?
(UnhappyFranchisee.Com)  Christy & Max Ogle of Waco, TX continue to promote the Sometimes Spouse franchise opportunity.  They post pictures of their "Franchisee Summit."  In the current Sometimes Spouse podcast, Christy Ogle introduces Amy Langford by stating that she owns the franchise for Lubbock, TX.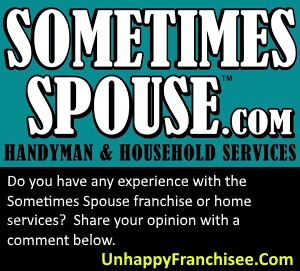 Yet Sometimes Spouse does not comply with franchise disclosure laws, nor do they provide prospects with a Franchise Disclosure Document (FDD) as required of all franchise sellers by the Federal Trade Commission (FTC).
Sometimes Spouse Owners Max Ogle & Christy Ogle Owe More Than $1.3M
On 1/28/20, Max James Ogle & Christy Lee Ogle filed for Chapter 7 Bankruptcy protection in the U.S. Bankruptcy Court for the Western District of Texas.
The Ogles claim they have just $87,000 in assets, which includes three vehicles worth $75,000 and $6000 cash in the Sometimes Spouse LLC bank account.
They claim they have 50-100 creditors and more than $1.6M in debts, including:
Hillary & Brett Barton, Keith & Sheila P:  $1,000,000.00
Internal Revenue Service:   $78,000
Jesus Mendoza:  $100,000.00
Eric & Jackie Stiba:  $35,000.00
Regian Tools & Equipment:  $35,000.00
Kay Jewelers/genesis:  $4,076.00
Sometimes Spouse Owners Max Ogle & Christy Ogle Lawsuits
Some of the debts to individuals appear to civil court judgements against them from several lawsuits (which would have to be disclosed to prospective franchise owners per the FTC Franchise Rule), including:
Jesus Mendoza vs. Sometimes Spouse, Christina Ogle
Lawsuit  McLennan Co. Case number 2018-505-4
Barton v. Christina & Max Ogle
Business suit McLennan Co. Case number 20181289CV1
Larson v. Ogle
Lawsuit McLennan Co.  Case number  20171708CV2
Evanston Insurance v. Ogle
Lawsuit  McLennan Co.  Case number   20181289CV1
Sign Ad v. Ogle
Are Sometimes Spouse Owners Max Ogle & Christy Ogle "Honest but Unfortunate Debtors"?  Or Should Their Bankruptcy be Denied?
According to USCourts.gov:
A fundamental goal of the federal bankruptcy laws enacted by Congress is to give debtors a financial "fresh start" from burdensome debts. The Supreme Court made this point about the purpose of the bankruptcy law in a 1934 decision:
"[I]t gives to the honest but unfortunate debtor…a new opportunity in life and a clear field for future effort, unhampered by the pressure and discouragement of preexisting debt."
Bankruptcy laws were not enacted to provide dishonest or unscrupulous debtors a way to foil the legitimate collection demands of those who rightfully deserve to be paid.
They are also not put in place to enable those with illicit moneymaking schemes with an opportunity to continue the same business practices that put them in that situation in the first place.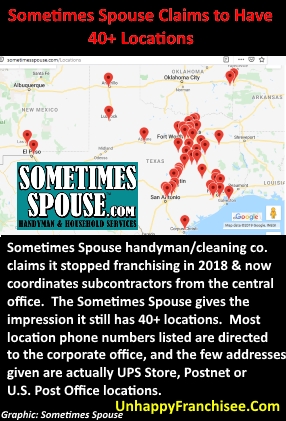 Debts incurred by fraud or false pretenses are NOT dischargeable under Chapter 7 bankruptcy, and neither are those incurred through willful and malicious injury.
Creditors have the right to object to the discharge of the individual debts owed to them, or they may object to the entire Chapter 7 bankruptcy protection petition.
What do you think?  Should those owed money by Sometimes Spouse, Max Ogle or Christy Ogle be stripped of their right to collect what's legitimately owed to them?
Should Christy Ogle & Sometimes Spouse be allowed to promote a false success story and continue to recruit others into their scheme while their past victims, for some reason, remain silent?
Please share your thoughts on the bankruptcy petition of Sometimes Spouse founders Christy Ogle & Max Ogle with a comment below.
READ the Max & Christy Ogle Bankruptcy Documents:
Max James Ogle and Christina Lee Ogle Bankruptcy Petition 1/28/20 (PDF)
Notice of Chapter 7 Bankruptcy Case Western District of Texas Case number: 20-60063-rbk (PDF)
ALSO READ:
SOMETIMES SPOUSE Franchise – A Great Opportunity?
SOMETIMES SPOUSE No Longer Franchising Says CEO Christy Ogle
FRANCHISE DISCUSSIONS by Company
TAGS:  Sometimes Spouse,  Christy Ogle, Christy Ogle bankruptcy, Max Ogle, Max Ogle Bankruptcy, Crystal Stewart,  illegal franchise, Waco TX, Sometimes Spouse lawsuits, franchise opportunity, franchise complaints, franchise, franchise opportunity, franchise complaints, unhappy franchisee .