FRESH HEALTHY VENDING: Fresh Twist on Old Scam?
Despite a recession that has continued to drag on for over 3 years, Fresh Healthy Vending has managed to maintain continued growth. The vending franchiser reports that it has signed 12 new franchisees for the month of August, rapid growth for a company whose business model launched in early June. Fresh Vending press release, Sept. 14, 2010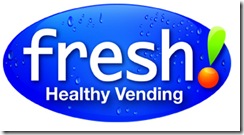 Brand new franchisor Fresh Healthy Vending has issued a press release promoting its vending franchise opportunity, which gives potential franchisees the opportunity to own and operate healthy food vending machines in schools and hospitals.
One must marvel at the chutzpah of a company that boasts that, despite a 3-year recession, it has managed to "maintain continued growth" for a whopping two months.
He's a Pinball Wizard… There has to be a twist…
Despite the fact that Fresh Vending CEO Jolly S. Backer, who was a pinball machine salesman up until January, 2010, appears to have zero organic food retailing or franchise experience, the company has picked up the tricks of franchise sales doubletalk quite quickly.  The company press release is a goldmine of logical fallacy, misdirection and sleight-of-hand.
After the opening line (above), it continues:
The growth has been buoyed along by impending changes in school nutrition requirements nationwide due to the Healthy Hunger Free Kids Act of 2010 which is expected to be passed into law by the end of this month.
The growth has been "buoyed" by "impending changes" that may or not be passed?  Since the growth they refer to is from franchise sales, not product sales, they are right: they've used possible future legislation to close deals.  It continues:
That puts Fresh Healthy Vending among a short list of companies that have proven to be recession-resistant by sustaining growth despite the economic downturn.
How does the fact that they've somehow induced 12 individuals to invest in a high-risk, unproven vending franchise prove that Fresh Healthy Vending is "recession-resistant"?
Behold the old franchise sales trick:  Claim that your success in selling the franchise opportunity equates to success at the consumer level.  That is, the fact that people are buying the franchise somehow also means that kids are buying healthy, organic food from vending machines.
The press release then cites statistics about childhood obesity and how Fresh Healthy Vending is benefitting by providing kids with access to healthy foods.  How, exactly, is Healthy Vending benefitting when they've only operated since June, during summer months when schools aren't in session?  And isn't the reason that there's a childhood obesity problem is that kids don't eat healthy, organic food, much less healthy, organic food from a vending machine?
Fresh Healthy Vending claims you can feel comfortable investing $30,000 – $120,000 in a 2-month-old experimental franchise concept with little-or-no relevant track record because it sold 12 franchises in its first two months.  Fresh Healthy Vending wants you to believe that having sold 12 franchises in two months is proof that its concept is "recession-resistant" and that it has a track record of maintaining "continued growth."
With all due respect to Mr. Backer, our TILT sign is flashing.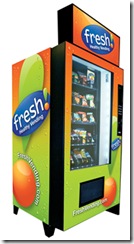 We look forward to following the "impending" success stories of these initial 12 franchisees, and invite Jolly Backer and his jolly franchise sales crew to disprove our fears that this is the latest in a long tradition of money-losing (at least for the franchisees/distributors) vending opportunities.
In any event, thanks Fresh Healthy Vending for the wonderful press release and a good laugh. Thanks also for the reassurance that, as long as vending companies offer franchise & business opportunities, UnhappyFranchisee.com will never run out of material or unhappy franchisees.
ARE YOU FAMILIAR WITH FRESH HEALTHY VENDING?  WHAT DO YOU THINK?  SHARE A COMMENT BELOW.
Email the author or site Admin at UnhappyFranchisee[at]gmail.com R
elated Reading: FRESH HEALTHY VENDING Awarded Franchise Chutzpah Award