FRESH HEALTHY VENDING Earns Franchise Chutzpah Award
Brand new franchisor Fresh Healthy Vending has been awarded UnhappyFranchisee.Com's coveted  Franchise Chutzpah Award in the category of outrageous claims in franchise marketing materials.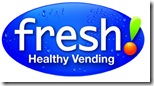 The award was granted for its press release (below) in which Fresh Healthy Vending claims that it's 2-month old, unproven concept has "managed to maintain continued growth" and has "proven to be recession-resistant by sustaining growth despite the economic downturn."
Interestingly, the two-month period of growth referred to by the school-based vending concept occured when school was not in session.
An earlier Fresh Vending press release was also chutzpah-notable.  It's headline reads "Fresh Healthy Vending Franchisee to Launch Throughout Scottsdale Schools."  The body of the release reveals that "throughout Scottsdale schools" actually means 3 small private schools with a few hundred students each.
We're glad to see a new franchisor who does not let the truth get in the way of bold, misleading claims.
Read our commentary and discussion here:  FRESH HEALTHY VENDING: Fresh Twist on Old Concept?
Here's the award-winning Fresh Vending company press release:
"Fresh Healthy Vending Franchise Announces Rapid Growth Moving Into 4Q 2010
"SAN DIEGO, Sept. 14, 2010 // GLOBE NEWSWIRE // — Despite a recession that has continued to drag on for over 3 years, Fresh Healthy Vending has managed to maintain continued growth. The vending franchiser reports that it has signed 12 new franchisees for the month of August, rapid growth for a company whose business model launched in early June. The growth has been buoyed along by impending changes in school nutrition requirements nationwide due to the Healthy Hunger Free Kids Act of 2010 which is expected to be passed into law by the end of this month. That puts Fresh Healthy Vending among a short list of companies that have proven to be recession-resistant by sustaining growth despite the economic downturn.
"The healthy foods market in general has proven to be more resilient than traditional foods throughout the recession, sustaining a higher growth rate and continuing to grab more and more market share from traditional foods. According to a report by the Nutrition Business journal, "As growth takes meaningful hold, healthy foods should increase its share of the total foods market, reaching 23 percent penetration by 2017. The trends toward natural and organic food and beverages as safer and healthier consumer choices remain particularly strong." Foods in the natural and organic categories are expected to grow the fastest in the next eight years. The organic category is expected to grow nearly 10% in 2012. Carla Ooyen, research manager for the Journal capped it off by saying: "Food is big business, and healthy foods are the future of that business."
"Fresh Healthy Vending in particular has benefitted from the sustained growth of these markets. Since the company's Fresh Vending machines specialize in natural, organic and healthy products, they are an obvious beneficiary of the particular strength that organic and natural products have enjoyed despite the ailing economy. Another major factor in the company's ongoing success has been the climate of concern surrounding the issue of childhood obesity and the related scrutiny that school nutrition has been subject to. With schools eager to show their support for and compliance with government programs such as Michelle Obama's "Let's Move!" initiative against childhood obesity and the Healthy Hunger-Free Kids Act of 2010, the company has had no shortage of demand for the new machines.
"Commenting on the environment of demand for healthy vending in schools, Jolly Backer, CEO of Fresh Vending said:
"'Principals are telling me that this year is the first time that they have ever had parents calling in and asking what kinds of food they stock in their vending machines. It's been such an issue in the news, 'junk food vending in schools.' It's nice when locations where our machines are placed are able to tell them that yes, we have a vending machine and no, there is no junk food in it. Our machines only stock natural and organic products. It's great.'
"About Fresh Healthy Vending:
"Fresh Healthy Vending is the leading healthy vending company in the U.S. and the only vending company that offers 100% juices, fresh vegetables and fruits, smoothies, and yogurts in every one of its healthy vending machines. Under the leadership of CEO Jolly S. Backer, Fresh Healthy Vending is positioned for growth and continued success in the automatic retail market.
###
ARE YOU FAMILIAR WITH FRESH HEALTHY VENDING?  DO YOU HAVE A NOMINATION FOR OTHER FRANCHISE CHUTZPAH AWARDS? SHARE A COMMENT BELOW.
OR email author or ADMIN at UnhappyFranchisee[at]gmail.com