PIRTEK USA Glenn Duncan, Kim Gubera Letter re NASCAR, Franchise Marketing
Glenn Duncan, Kim Gubera of PIRTEK USA have been asked to provide an update on the status of the PIRTEK USA NASCAR Cup sponsorship with TEAM PENSKE, whether they consider the controversial marketing program a success thus far, whether PIRTEK franchisees are in favor of 50% of their marketing budget wasted spent on a risky sponsorship, and why they think its a valid franchisee expense. by Sean Kelly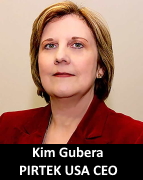 (UnhappyFranchisee.Com)  We continue to invite PIRTEK CEO Kim Gubera to provide corrections, clarifications, rebuttals or statements regarding our exploration of the PIRTEK franchise opportunity, the PIRTEK franchise disclosure document (FDD) and franchise agreement (FA) and use of the franchisee marketing fund.  So far, Ms. Gubera has refused to respond to our invitations directly.
The letter below is being sent to Ms. Gubera and to Executive Chairman Glenn Duncan to give them a chance to provide an update on their much-celebrated multi-year NASCAR sponsorship and to ask what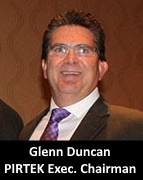 percentage of the risky and expensive sponsorship is being billed to the franchisee's marketing fund.
I will update this post with links to their response, if and when received.
[What do you think?  PIRTEK franchisees, corporate employees, former franchisees and employees and interested parties:  Share a comment below. ]
Here's a PDF copy of the letter below: Letter to Glenn Duncan, Kim Gubera re: NASCAR Sponsorship, Use of franchisee marketing fund (PDF)

Mr. Glenn Duncan, Executive Chairman & Manager
Ms. Kim Gubera, Chief Executive Officer
PIRTEK USA
300 Gus Hipp Boulevard,
Rockledge, FL 32955
June 2, 2020
Dear Glenn Duncan & Kim Gubera,
This is Sean Kelly, publisher of UnhappyFranchisee.com, a franchise industry information and discussion site that is now going on 15 years of publication.
Our publication tackles important topics of interest to franchisors, franchisees and, perhaps especially, prospective franchisees still in the due diligence stage.
We try to stimulate open and constructive dialogue regarding franchises and franchise opportunities, and invite companies and individuals discussed on the site to provide corrections, clarifications, rebuttals, and statements of their point-of-view… which we publish with the same prominence as the original post.
Whenever possible, we like to have both sides of an issue represent their views so readers (often prospective franchisees) can make up their own minds.
Some old school franchisors and public relations advisors from the days of old-world print journalism still believe that it's best to ignore discussions they don't control.  Some are quick to contact their attorneys, as if there were some law against candid discussion and analysis of franchises and franchisors.  We strongly believe that open and honest discussion of serious issues is the hallmark of transparent and responsive franchise organizations.
Clarification Requested re: PIRTEK USA NASCAR CUP Sponsorship and Franchisee Marketing Fund Expenses
PIRTEK USA and TEAM Penske distributed a press release last October promoting their multi-year sponsorship deal making PIRTEK the primary sponsor of the #2 Ford driven by Brad Keselowski.
The press release stated "The PIRTEK colors will adorn the No. 2 for the first time at Dover International Speedway the first weekend in May, along with the final race of the regular season in August at Daytona International Speedway… PIRTEK will continue to expand its marketing and promotional opportunities through the Team Penske NASCAR program, including at-track hospitality and social/digital engagement with the team."
Ms. Kim Gubera stated this was a "huge step" for PIRTEK.   I am hoping that you can provide an update as to the status of this multi-year deal in light of the dramatic events that have transpired since them.
I am also hoping that you will answer questions that have arisen during our recent posts regarding the PIRTEK Franchisee Marketing Fund, and the NASCAR Cup debut of the #2 PIRTEK Ford at the Toyota 500 race in Darlington on May 20.  I am hoping one or both of you could provide input and/or clarification on these important issues.
QUESTION #1:  Do you consider PIRTEK's NASCAR Cup debut race at Darlington a success?  If so, in what way?
I have posted the full Toyota 500 race video and raised questions about the success of the sponsorship here: https://www.unhappyfranchisee.com/pirtek-nascar-cup-debut/
QUESTION #2:  Was it Team Penske's choice to substitute your intended sponsorship of the Sunday Race at Dover for the quickly scheduled Wednesday night race at Darlington?  In hindsight, should you have requested (or demanded) a refund or possibly held off for a fan-attended race on a weekend, when possible?
I raise some questions as to whether PIRTEK USA can afford or is equipped to benefit from sponsorship at the Cup level here: https://www.unhappyfranchisee.com/pirtek-franchise-caution/
QUESTION #3:  FOX FS1 appeared to intentionally avoid showing the PIRTEK car or mentioning the PIRTEK name during the race broadcast.  For example, PIRTEK was the only car whose  pit stop was broadcast from an angle where its logo was blocked, despite being the race leader at the time.  Did PIRTEK decline to pay a fee to FOX or FS1 for on-air exposure?  Or is there some other explanation?
I compare the pit stop shots of all other cars in the Toyota 500 to the angle of the #2 PIRTEK Ford, which seems deliberately obstructed, here: https://www.unhappyfranchisee.com/pirtek-nascar-cup-sponsor/
QUESTION #4:  Who at PIRTEK USA is responsible for negotiating the terms of the Team Penske sponsorship?  Who is responsible for overseeing it, making sure Penske fulfills its obligations, deliverables, etc.? Does that person have NASCAR/race sponsorship experience at this level?
QUESTION #5:  In light of the current economic and societal conditions brought on by the pandemic,  and NASCAR and Team Penske's inability to fulfill obligations in regard to race attendees, hospitality, tickets, VIP passes, etc. will PIRTEK be suspending or discontinuing its Cup Sponsorship for the remainder of the year?  If not, will franchisees or PIRTEK USA be paying for what will likely be a compromised and uncertain sponsorship?
QUESTION #6:  According to Item 11 in publicly available PIRTEK USA FDDs for recent years, PIRTEK USA stopped reimbursing franchisees for Van Signage and began spending about 50% of its franchisees' yearly marketing contributions on sponsorships.  Have PIRTEK franchisees, their Franchise Advisory Council (FAC) members or the Fluid Power Franchisee Association or its members ever been asked if they approved of this significant allocation?  Have franchisees reported any positive or noticeable effect from the Toyota 500?
QUESTION #7:  The PIRTEK Sponsorship of Team Penske appears to be a prominent, if not primary, feature in PIRTEK USA franchisee recruitment advertising.  The car and Penske Team are prominently featured in franchise sales videos, and the sponsor profile on the Team Penske page is clearly geared toward franchisee recruitment.  What percentage of the sponsorship costs are paid from the Franchisee Marketing Fund, and what percentage is paid by PIRTEK USA?  Is NASCAR sponsorship a valid franchisee marketing fund expense, since the fund is not to be used for franchise sales advertising?  Will the 2020 expense to the franchisee fund exceed 50% now that you've moved from Xfinity series to the Cup series?
I raise the question of whether the sponsorship is primarily a franchise sales tool, and include examples here: https://www.unhappyfranchisee.com/pirtek-franchise-ad-fund/
Glenn Duncan & Kim Gubera: I appreciate your willingness to engage in an open, transparent and constructive discussion of these important topics.
While these may seem like internal decisions and private issues, I'm sure you'll agree that the use of the franchisee marketing fund, franchisee involvement in marketing decisions, and having a franchisor willing to articulate a cogent branding and marketing strategy are topics of interest and importance to prospective PIRTEK franchisees.
While I'd prefer a response via email, I can be available by phone if you'd prefer.
I look forward to (hopefully) hearing from you soon.
Sean Kelly
Publisher, UnhappyFranchisee.Com
UnhappyFranchisee[at]Gmail.com
P.S. This page serves as an index for all PIRTEK-related content: https://www.unhappyfranchisee.com/category/franchisor/pirtek-usa/
#
[End of Letter]
WHAT DO YOU THINK?  SHARE A COMMENT BELOW OR EMAIL ADMIN IN CONFIDENCE AT UnhappyFranchisee[at]Gmail.com.
ANONYMOUS COMMENTING WELCOME.

PIRTEK USA related:
PIRTEK NASCAR Cup Debut Wows Empty Seats at Darlington
Autopsy of PIRTEK NASCAR Cup Sponsorship Debut: Expert Opinions Invited
PIRTEK NASCAR Cup Sponsorship – The Caution Flag is Out
As Pressure Mounts, Franchisee Associations Push Back
PIRTEK USA Letter to Kim Gubera, PIRTEK CEO
ALSO READ:
FRANCHISE DISCUSSIONS by Company
Franchise Ownership?  There's No Such Thing
ARE YOU A PIRTEK USA FRANCHISEE OR CORPORATE EMPLOYEE?  OR YOU FAMILIAR WITH NASCAR OR RACING SPONSORSHIPS? 
WHAT DO YOU THINK?  SHARE YOUR OPINION BELOW.
TAGS: NASCAR Cup Series, Team Penske, Penske Race Sponsorship, Brad Keselowski, FOX FS1,  PIRTEK franchise marketing fund, Pirtek franchise, Pirtek USA franchise, PIRTEK franchise opportunity, PIRTEK Racing, Penske Racing, NASCAR sponsorship, Kim Gubera, Peter Duncan, Glenn Duncan, Nick Ridgway, Sean Kelly, Fluid Power Franchisee Association, FPFA, Craig Heitkamp, Ken Adair, Carl Jones, Mike McCarthy, Todd Miceli, David Herbert, Eli Dorfman, Sharon Dorfman