CURVES: Negotiating Curves Closing Fees
CURVES franchise: Negotiating Curves Closing Fees

Struggling, failing and soon-to-close Curves franchise owners seek information and advice from Unhappy Franchisee on how to handle the demands Curves International is placing on them.    One of the frequent topics is the club closing procedures, and how to negotiate with Curves International in regard to their demands for "failure fees" and often tens of thousands of dollars for "future royalties." (Also called "Liquidated damages")
If you have advice or experience closing one of more Curves clubs, please share your experience below.
From the post CURVES: Robert Lay's Story, here's an exchange regarding the closing fee:
Donna  Submitted on 2009/10/08 at 2:41pm
HELP!!! I have read some of the horror stories listed. I to have to close my club. I can not get anyone to return my calls from CI. I do not know what to do. I have had my club almost 7 years and have paid my dues. I do not have 10,000 dollars. Because of the recession I have to close. I love my members and hate to dissapoint them but I have no choice. The closing packet was sent to me but I'm scared to send it in. Is there any help out there? I have to do what I need to do today. Will they let me out without the 10,000 fee. Has anyone out there been in my shoes. Please someone respond as I need advice and help NOW.
CA ex-owner  Submitted on 2009/10/08 at 8:21pm
We've all been there! Our club has been closed for over a year. We refused to pay the $10,000. They emailed us two more times, first lowering it to $8,000, then to $6,000 – we still refused. Next came a letter from Curves Legal stating we now owed fees for the remainder of our franchise agreement, somewhere in the amount of over $42,000, with a fair amount of scare tactics! (Read our story above: CA Ex-owner on October 16th, 2008) We then sent a letter back to legal, refusing to pay anything and the reasons why. Now I will knock on wood before I say this, but it has been over a year that we sent them that letter and we have not heard a thing yet.

We are not part of the legal action that many of the people above are pursuing, and I'm sure someone will respond on how to proceed in that direction, or direct you to on what other options you may have. Remember, you are not alone, we've all been through this horrible experience. It hardly makes it better, but at least maybe knowing there are so many of us out there, you might feel a little better…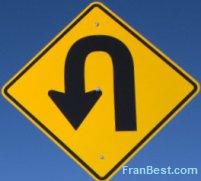 Another Curver Submitted on 2009/10/09 at 12:15pm
Hi Donna.
Like You, I had to close my club. I closed it Feb 28th this year…
Of course I did everything I could to keep Curves International properly informed and I asked them for advice on the best way to proceed…

The one thing they did spell out, there is no "standard" $10,000 fee. At least Not Anymore. They said, if I write a letter asking for a settlement instead of paying all the outstanding royalties and ad fees, then they will put it to a review board and the review board will make a suggestion for a settlement. Then they told me not to write a letter but to hold onto the closing packet.

Well, then they forgot about me for 6 or 8 or 10 weeks. I think it was sometime in May that I got a notice that I owed some $40,000 for the balance of royalties and such…
however, i did inform them that i was filing for bankruptcy. they never asked for the bankruptcy attorneys name or the case number. i am just now filing, so they havent gotten any legal notices yet either.
since then I have not heard one word. it's been what, 7 months since I closed. ridiculous…
i do have another franchise, that i'm struggling to hold onto, and you would think maybe that's why they're giving me some slack…
they are very frustrating but i think they have a backlog of closed cases. i have been told by others (gossip?) that they are understaffed and overworked. of course they're busy with the big lawsuit that "unhappy" is part of it. and all the little lawsuits. i would like to know more about gofigure's lawsuit against them too.
my attorney told me not to worry about any of it, because our state law supercedes whatever was written in the franchise agreement….
Donna  Submitted on 2009/10/12 at 12:21pm
Robert was right on. Settlement from 10,000 now wanting 2,500. And its only been 12 days. I don't close until Oct. 30th. They were also nice and I wouldn't have to pay it until the end of Nov. I wonder If I ask nice they'll say i don't have to give away my equipment to another Curves or destroy it -I can do what I want with it. What do you think?
HAVE YOU SUCCESSFULLY NEGOTIATED CURVES CLOSING FEES?  IS CURVES OR THEIR LAW FIRM HARRASSING YOU FOR CLOSING FEES & DAMAGES?  PLEASE SHARE YOUR EXPERIENCE BELOW.
This post was originally published October 12, 2009 and updated June 20, 2012