CURVES: Robert Lay's Story

The American dream of owning your own successful business seems to be going up in smoke for a lot of the Curves Franchise owners. The story you are about to read may seem like a Steven King horror novel but it is a real story that has happened to my wife and I. To all of the past, present and future owners of a Curves franchise please take the time to read the whole story as at the end we explain what we plan to do and how you as an ex or present owner may want to get involved.

My wife and I had owned and operated our own business for over 20 years and had been very successful at doing so. While we were making a great income from our business there was something missing in our life. Neither us felt that we were contributing to society but just taking and we decided to make a major change in our life. That was when we heard about Curves for Women. It was a new franchise that only had 300 or so clubs and for the first time in years we both became excited at the prospect of actually helping people reach their goals. We bought our first club in 1997 located in a city of thirty thousand. From the first day it opened it was more successful than our wildest dreams. Not only were we making excellent money but the personal rewards helping people better their lives was a truly rewarding feeling. I can still remember as if it was yesterday the first time a Dr. of one of our members came in to check out what we were doing as he couldn't believe the ch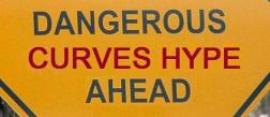 anges his patient had gone through. She had gotten off her high blood medication and had lost over 40 pounds in 4 months. It was truly amazing and over the years we have seen it happen numerous times over and over.
We sold our first club in 2001 and bought two more franchises. My wife became a mentor for Curves International around this time and I was helping to sell franchise for Curves International as so many of are members wanted to own a club. It was at this time that we started to see problems arising with Curves International but we attributed it to the fast growth that Curves was going through. In 2002 we bought two more franchises but this time they were in what was called a metro-area instead of city under thirty thousand in population.
The first problem we encountered with Curves International was in early 2003. Curves sold a franchise that was a corridor of land between one of our franchise's and the next city 8 miles from our southern boarder. It was obvious to us that the territory didn't have the necessary population to support a facility and that Curves International was selling any location just out of greed and the fact that there were so many people who wanted a franchise. The people who bought that franchise tried to open up on our border but it had always been an unwritten but followed rule of Curves International that you open in the middle of your territory so that disputes between owners over stealing members from your territory didn't arise. We immediately filed a complaint with Curves International and they stopped the new owner from opening at that location. Unfortunately for the new owners there were no other commercial locations between the two cities so they were forced into selling that franchise back to Curves International for a loss.
It was also at this time that Curves International started to change personnel. The employee's who we had a personal relationship with that had started Curves International with Gary Heavin were leaving the company at an alarming rate. Seven employees that were the top management of Curves left or were forced out because of Gary Heavin's greed. They ended up filling a law suit against Curves which was later settled out of court. It was at this time that Diane Heavin became involved with Curves and a whole new history was being written about how Curves was started. The original Curves member guide which was written by Gary Heavin and June Manley was taken off the market and the new Curves book authored by of course Gary Heavin was on the top 10 of the Times best seller list.. To make sure it was on the Times best seller list all the clubs had to order at least on case. That is when we as owners realized Heavin was a manipulator and not the born again Christian he portrayed to be. It was also at this time that the price to buy a franchise more than doubled in price. This came as quite a surprise as Heavin had always maintained that he would never ever increase his franchise price and he even swore on the bible in front of a group at club camp that he would never break his word on that. Well as we all know he didn't keep that promise for long, which just shows his greed.





At this point my wife and I became quite concerned and even considered selling our business but other problems arose concerning Curves International that demanded our full attention. In 2004 another Curves location located on our boarder of one of our metro-areas hired two of our employees and stole around 15 members from our club. Both employees had signed the anti covenant not to compete and in our state those agreements are strictly enforced by the courts. We considered going to court but since it was another Curves facility we decided to file a complaint with Curves International. And to let them handle it. What a mistake that was as they did nothing. We transferred the members files but refused to transfer the money for the members dues until such time that Curves International responded to our complaint. We were told by the area director, which was a new position at Curves International, that we were trouble makers and he refused to send any of are clubs the members appreciation bags. Shortly thereafter Curves International resold the corridor of land that had been sold back to them at a loss from the previous owners and they allowed the new owners to open up in nearly the same location that they had refuse the previous owners only a year and a half before. The new owners advertised in our area and ended up getting 10 or 11 members to transfer to their club. Again we held their monthly dues but did transfer the members files. We immediately filed a complaint but again got the same response nothing. It didn't take long for most of the members who transferred to come back to our club as the other location was small and in a very run down area and to this day that club has not shown a profit and has been sold numerous times over the years for little to nothing.
Then in 2005 the real problems with Curves International started that we are still contending with today. In one of our metro-areas a competitor by the name of Ladies Workout Express opened up right across the street from our location. Unknown to us they had hired our manager and one other employee from that location and when the employee's left they had stolen off our computer our member files. They ended up stealing over two thirds of our membership with in a week. The employees had signed the covenant not to compete so we immediately hired a lawyer and prepared for a lawsuit. As I stated before in our state that agreement is strictly enforced but it took four months to get it into court. During this time that location was losing so much money that we decided to move the location next to our other territory so that both clubs could stay open. We sent in the required change of location form to Curves International but never heard anything back from them so we went ahead and relocated in late 05. The owners of the Ladies Workout Express eventually went broke because of the lawsuit and the fact that they would end up owing us monetary damages. They filed for bankruptcy to prevent us from collecting any monetary awards in Dec 05 but we did have the satisfaction knowing that we did what was right
In early 06 we were informed by Curves International that because we abandon that location they were terminating all of our franchise agreements. We immediately requested mediation for all of our clubs which is authorized by our franchise agreements with Curves International. We never heard back from them so we hired a lawyer in Waco, TX to represent us. He proceeded to send them a letter requesting the same mediation process and they did respond to him. They sent him letter stating that it was premature to go through the mediation process at that time as they were in the process of researching our reason for moving. Curves International continued to debit our account for the franchise and advertising fees for all the other clubs we owned but stopped talking the fees for the one territory that they stated we abandoned. The lawyer had us send Curves International a check for the fees and a new authorization form for them to deduct it from our account. Neither our lawyer or ourselves ever heard anything back from Curves International so we all assumed that things were back to normal.
In the spring of 07 we made the decision to start selling off all of our clubs and to completely retire. It didn't take me long to sell the club we owned that wasn't in a metro-area and I agreed to stay with the new owner's to help train them how to run the business. We sent all the documentation into Curves International and the sale was completed by January 08. That freed my wife and I up to concentrate on our metro-area clubs and to get them ready for sale. In Feb of 08 we heard that a Curves club was opening in one of our territories within a mile of our current club. We could not understand how Curves International could do such a thing. We again filed a complaint by phone and e-mail to Curves International and several weeks later we were informed by e-mail that they didn't know what we were talking about. We were told we didn't own any franchises and hadn't since we were terminated in 05. That came as quite a shock to my wife and I as our franchise and advertising fee's had been deducted all along from our checking account and we had just recently sold a club that they were telling us we never owned. We had a local lawyer send a letter to the new owners explaining the situation and that we would be seeking legal recourse against Curves International and depending on the outcome they were opening themselves up to a potential lawsuit. During this time we had bought and paid in full for the Smart Equipment for Curves International and were waiting for the installation which was scheduled for the June 24th. On June 20th , a Friday we received a phone message telling us that the Curves Smart Installation was canceled and that we had to call Curves legal for an explanation. We left messages both e-mail and phone every 30 minutes on Monday June 23rd and finally late in the afternoon we received an e-mail stating that one of there lawyers would be in touch with us before the end of the day, They never sent an e-mail or a phone call as was promised but by mid day the next day they did respond by e-mail. It stated because of the problems with the members transfers, the fact that we abandoned a franchise, and that we had interfered with the opening of the new franchise located in our territory we weren't approved for the Curves Smart. Yet in late May they had sent all the promotional ad material for the Curves Smart and of course we had gone to a considerable amount of expense for training the employees, advertising and promotion of the Curves Smart equipment. It was at this point that my wife and I decided that drastic action had to be taken against Heavin and Curves International.
While we still love the concept of Curves we feel that because of the deceptive and we believe fraudulent business practices that Heavin has allowed under his management Curves will eventually end up in the toilet so to speak. After spending many hours on the internet we have found that there are many lawsuits against this man and his company. Just read some of the post's that are on franchisepick.com from owners concerning the new ten thousand fee if your club goes under and closes to the vitamins that were sold in Feb and March by Ideas in Action at a discount to owners without telling them that they would expire at the end of May. The lack of support and communication from Curves International that all of us owners are going through is intolerable. It is impossible for an owner to get through to them on the phone and good luck if you expect a call back in a timely manor. The fact that we as owners pay a lot of money for our advertising fees and have no accounting of where it is spent and a quite frankly we never see many ads in our area.
I have taken the time to do the necessary research to find several good lawyers who handle franchise law who are more than willing to help Curves owners who are having similar problems with Curves. I for one am going to go after Curves International and Gary Heavin in a court of law. These are not class action but group action lawsuit and if you don't understand the difference contact me and I will explain it to you. There have been over 200 such lawsuit filed against Curves in the last several years and while some have been settled in mediation others are in the process of going to litigation. If you are a past or present Curves owner who has experienced these problems and want satisfaction whether it be monetary or revenge please contact me. We have several options that we can go and I for one am positive we will win as the other lawsuits have been successful so far and have set a precedent for ours. It is time for the owners of Curves franchises either past or present to stand up together and put a stop to Heavins's ramped destruction of peoples lives just for monetary greed.
Thanks for reading our post and God Bless you all.
ARE YOU AN CURVES FRANCHISE OWNER OR FORMER CURVES FRANCHISEE? 
ARE YOU FAMILIAR WITH THE CURVES FRANCHISE OPPORTUNITY? 
PLEASE SHARE A COMMENT BELOW.