CUPPY'S COFFEE FRANCHISEES CONTACT THE BETTER BUSINESS BUREAU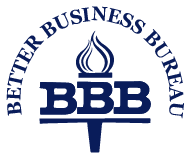 Cuppy's Coffee franchisees and Elite Manufacturing who have deposited tens of thousands of dollars that the company refuses to return claim they are not going away. The group is reportedly filing complaints with the Better Business Bureau offices against Cuppy's Coffee of Fort Walton Beach, FL, Elite Manufacturing of Angola, IN, and parent company FranSynergy of Muscle Shoals, AL.
Said one representative of the group: "The company wants to ignore us, but we will not be ignored. We will continue to seek help and assistance until we find the right person or agency who will help us get our money returned. This is America. We refuse to believe that someone can just take your life savings and no one will do anything about it."
VICTIMS OF CUPPY'S COFFEE, ELITE MANUFACTURING, & FRANSYNERGY: HAVE YOU FILED A COMPLAINT WITH THE BBBs? LEAVE A COMMENT BELOW.
Those who are owed money by Cuppy's Coffee are first calling Dale Nabors, President of FranSynergy. If they receive no response, they are contacting the BBB, the Florida Attorney General, the FTC and other state and Federal Agencies.
Elite Manufacturing, Angola, IN
Elite Manufacturing, LLC. 1511 Wohlert Street, Angola, Indiana 46703., 888-270-0235
BBB of Northeastern Indiana
WWW: http://fortwayne.bbb.org
Email: info@neindianabbb.org
Phone: (260) 423-4433
Fax: (260) 423-3301
4011 Parnell Avenue
Fort Wayne IN 46805
Cuppy's Coffee, Fort Walton Beach, FL
Cuppy's Coffee, 348 Miracle Strip Parkway SW, Suite 10, Fort Walton Beach, Florida 3254 (850) 243-2041
BBB of West Florida
WWW: http://westflorida.bbb.org
Email: info@bbbwestflorida.org
Phone: (727) 535-5522
Fax: (727) 539-6301
2655 McCormick Drive
Clearwater FL 33759
FranSynergy, Muscle Shoals, AL
FranSynergy
3110 W. McGuire Dr.
Muscle Shoals, AL 35661
Phone Number: 1-256-386-1395
Toll free Number: 1-800-975-7312
Fax Number: 1-256-320-2161
Website: http://fransynergy.com
Primary Contact: Dale Nabors, President, Email: dale@fransynergy.com
BBB Serving Lauderdale, Colbert, Franklin & Marion Counties
WWW: http://www.northalabama.bbb.org
Email: bbbshoal@hiwaay.net
Phone: (256) 740-8224
Fax: (256) 740-8219
205 S. Seminary St., Ste. 114
Florence AL 35630
WAS THE BETTER BUSINESS BUREAU HELPFUL? LEAVE A COMMENT BELOW.