EDIBLE ARRANGEMENTS, Tariq Farid Franchise Complaints
Edible Arrangements, a gift retailer that delivers fresh fruit arrangements and chocolate dipped fruit to business and residential areas, claims its franchise opportunity is The Freshest Idea in Franchising®.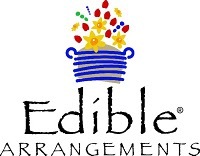 According to the Edible Arrangements franchise website: "Tariq Farid started Edible Arrangements with one goal in mind and that was to make people's day, every day. Through Tariq's vision came unprecedented growth and success. Now with $350 million in sales and over 950 locations around the world, the focus remains on our franchisees and on our customers to continue delivering happiness around the world.
"Edible Arrangements® helps people around the world celebrate the times of their lives by training and supporting talented franchisees who provide beautifully arranged, natural, healthy food that makes occasions special."
However, a recent rise in complaints about the Edible Arrangements franchise may indicate that the sweet franchise deal may be going sour for franchisees.
Are you familiar with the Edible Arrangements franchise?  If so, please share a comment below.
On ComplaintsBoard, 4/29/10 Unhappy Edible Arrangements Owner wrote:
DO NOT BUY THIS FRANCHISE!!! THEY ARE LIARS AND MANIPULATORS!

We currently have 35 stores closed down due to corporate continuing to take more money from us all. Every franchisee worries that they will lose their stores due to corporate greed. They currently take 7% plus another 4% for tv advertising which they contribute nothing to. They put out coupons and do not refund the money back to the stores that accept them. They have now released new hours mandating we have to be open on Sundays, however they allow Jewish owned stores to be closed on Saturday and Muslim owned stores to be closed Friday. Christian owned stores are told they have to be open on Sunday…NO EXCEPTIONS will be made. This is Religious Discrimination!

Corporate does not care about their franchisees at all. Due to their greed and the franchisees concern for their investments 120 stores have entered into a lawsuit against them. These guys will stop at nothing to get you to invest in their concept and then shut you down so they can buy your store on the cheap and then resale it a 3 times what they paid for it. They will take your delivery areas away from you and give them to another store which is either a corporate owned store or the owner is related to the CEO.

Again, SAVE YOUR MONEY!!! Find a franchise that cares about the owners that make it successful! As an owner you will work 60 plus hours and you will not be able to pull a check unless you get rid of all your staff. Sadly, you will tell corporate your problem and they will just blame it on your fruit expense and not on all the rebates they get for you purchasing your product through their supplier. Cost of goods has yet to go down over the past 5 years and we have added 700 stores. The reason why is due to them wanting to continue the rebate and not passing the savings down to the store owners.

SAVE YOUR MONEY, FIND ANOTHER FRANCHISE, ONLY BUY FROM US AND SAVE YOURSELF THE HEADACHE OF OWING ONE.
On Franchisee Law Blog, July 27, 2010, Edible Arrangements franchise owner Tom Downes wrote:
I am a franchisee of Edible Arrangements…  At first the CEO told us that we were critical pieces of the entire franchise system. He was right at the time, we were store #59 and the franchisor gave us much latitude as we built our business to break even and small profit after 2 long years and more infusion of capital. Now, 5 years later all that has changed and the CEO/founder does not care if franchisees make money, he has followed the familiar template offered by IFA* and Michael Seidman** [sic]. Get to a critical mass of stores and start implementing dictatorial measures to extract as much money from their franchisees as possible by mandating capital expenditures for "upgrades" and increasing material costs through vendors.

By the way, the franchisor has established distribution companies that you are mandated to buy all these materials from, adding more money to his cash flows. The franchisor is taught to create as much cash flow into the parent company so that when he sells his company, he will maximize the price. Also, the franchise agreement stipulates that any dispute is dealt with by arbitration only in Connecticut.
On a domain name discussion blog on July 29th, 2010 Edible Franchisee wrote:
Tariq Farid (CEO Edible Arrangements) tries to use the American Legal system to his advantage at every turn. He is a dishonest, unethical criminal who tries to hind behind his so called religious faith. He tries to build a mosque in the middle of a residential neighborhood in CT and when the neighbors cry foul, he claims that his religious freedoms are being trampled by a 'Sad Agenda" against islam. He continually rapes his franchisees with new fees, mandatory purchases from vendors he owns and unreasonable and unsustainable business models. As EA staores are closing all across the country, he claims the system has never been stronger. He is a snake oil saleman, its as simple as that.
Are you familiar with the Edible Arrangements franchise?  If so, please share a comment below.

* International Franchise Association, a trade and lobbying group representing the political and economic interests of, primarily, franchisors.
** Michael Seid, a pro-franchisor consultant heavily involved with the IFA