Where is DALE NABORS? Music Promoter Leaves Another Group High & Dry.
Dale Nabors, the infamous former CEO of Cuppy's Coffee, is on the run again… this time fleeing from musicians and crew who allegedly relied on Nabors and his On Top By Design firm to set up and promote a cross-country tour of concerts, radio interviews and live on-air performances.
Country band Sunset Circus and their opening act, Ben Phillips and Deep Stack, claim they'd been assured by Dale Nabors that the tour was set, the financing had been secured, and they'd be leaving Jacksonville, Florida via tour bus on Friday, March 22, 2013.
Band members took off work, invested in new equipment… some travelled from out of state.  A business associate flew in from the UK to help coordinate and promote the tour.
Tuesday afternoon, just 3 days before they were to depart on their dream tour, Dale Nabors allegedly sent a band member's son on a phony errand so that he could slip away unnoticed with his laptop, iPad and clothes.
Band members soon realized that they had been duped.
There were no concert dates set in South Carolina, Ohio or New York.
There were no radio interviews or live on-air performances scheduled in Atlanta, Nashville, or Pittsburgh.
The money for their expenses and pay for the tour either didn't exist, or had disappeared with Dale Nabors.
Suddenly all of the Cuppy's Coffee horror stories and public accusations on UnhappyFranchisee.Com and Blue Mau Mau – which Dale Nabors had so convincingly explained away as not his fault – hit home.
Dale Nabors, it seems, had done it again.
Alleged Victims of Dale Nabors and On Top By Design Speak Out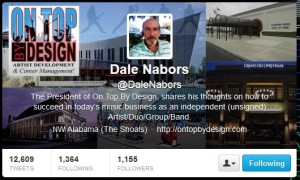 Here is what we've heard from Dale's recent clients and associates:
After he abandoned Cuppy's Coffee and the Cuppy's franchisees who had invested their life savings, homes and assets, Dale Nabors remade himself as a country music promoter and agent to independent artists and bands.
He allegedly lived rent-free in the guest bedrooms of musicians he'd later leave stranded.  Using the company name On Top By Design, Nabors actively trolled Twitter (as @DaleNabors) for unsigned bands and artists seeking representation.
According to Darren Johns, Dale Nabors began advising his band (Jacksonville-based Sunset Circus) in November, 2012.  Following Dale's advice, Sunset Circus accelerated the production of a CD and video (Party in the Sticks) in preparation for a multi-state tour.  Dale helped guide the process, and promoted the CD Release Party and tour kick-off which took place Friday, March 15 at Maverick's in Jacksonville.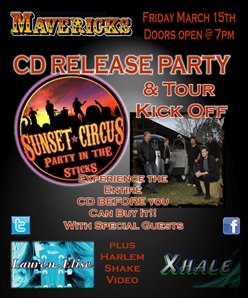 Sunday, band members grew irate with Dale because he had still not presented them with the tour contract or list of venues.  One informed Dale that if this tour turns out to be a sham, he was  going to kick Dale's ass.  Dale provided the bands with contracts on Monday, but no list of specific venues.  Tuesday afternoon, Dale gathered his belongings and snuck out of Darren John's home, where he had been staying, without a word.
Chad, a drummer from Alabama wrote:
I am a drummer from Florence, [AL] l that was "hired" on to do a 2 week tour that started this Friday (March 22) til April 6.

Me, and 4 other guys I brought in to do this gig was supposed to be an opening act for a band out of Jacksonville, FL. [Dale Nabors] had rehearsal dates that we followed and attended for the past 2 months. Every rehearsal we kept asking him for our contracts and he made excuse after excuse and promise after promise as to why he couldn't get the contracts for this tour for us. He finally emailed the contracts when he left to go back to Jacksonville on Monday. Now he is nowhere to be found. Unfortunately, he has gotten personal/private information from other musicians and have left them screwed and stranded and out of work for 2 weeks.
Keyboard player Lee Gilstrap, who had given Dale a place to live for a year, wrote:
He just left Jacksonville FL today, 3 days before our band was scheduled to tour. Now I am here in Jax with no way home and little money in my pocket and relying on money that won't be there. And then there's the thousands spent by other band members and supporters under this guise. Too much to list, but it's a good possibility that he's still in FL, Orlando area perhaps…

Dale: may God have mercy on your soul for the disruption and cost you've caused in peoples lives, for there are many who will not show the mercy you think you deserve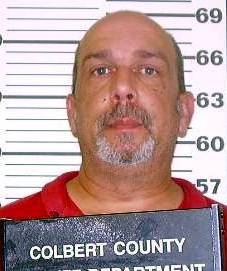 Bass player, sound technician and owner of Bama Sound, Jeremy Sparks also fed and gave Dale Nabors a place to stay, rent-free.  He drove Dale to Jacksonville from Muscle Shoals, and was promised to be paid to run sound and as a musician on the Sunset Circus tour.  Jeremy told us:
Dale made it a point to tell people about Cuppy's Coffee upfront, in case they ran across the stories about him on the Internet.  He would be very convincing about how none of it was his fault.  I have been in the music business all my life and seen a lot of smooth talkers, but Dale was the smoothest.  He's very convincing.
UnhappyFranchisee.Com has reached out to Dale Nabors via email and Twitter to invite him to provide his side of the story, to provide an explanation or apologies to those he has allegedly harmed.  So far, we have received no response from Mr. Nabors.
WHAT DO YOU THINK?  DO YOU KNOW THE CURRENT WHEREABOUTS OR ACTIVITIES OF DALE NABORS?  
DO YOU HAVE EXPERIENCE WITH DALE NABORS OR ON TOP BY DESIGN – GOOD OR BAD?
PLEASE SHARE YOUR OPINION WITH A COMMENT BELOW.
ALSO READ:
CUPPY'S: Dale & Natalie Nabors "have done nothing wrong"  December 22, 2009
CUPPY'S COFFEE: Dale & Natalie Nabors Arrested  December 14, 2009
CUPPY'S COFFEE: Employees Bid Fond Farewell to Dale Nabors
CUPPY'S COFFEE: Dale Nabors' Private Conference Call
CUPPY'S COFFEE: Employees Plenty Steamed at Nabors, Hiller
CUPPY'S COFFEE: SWEET HOME SCAM-A-BAMA  August 4, 2008
CUPPY'S COFFEE FRANCHISEES CALL DALE NABORS  July 8, 2008
Tags: Dale Nabors, Robert Dale Nabors, On Top By Design, Sunset Circus, Party in the Sticks, Cuppy's Coffee, music promotion scam, franchise scam, music promoters, artist development,