Dale Nabors, the infamous former CEO of Cuppy's Coffee, is on the run again… this time fleeing from musicians and crew who allegedly relied on Nabors and his On Top By Design firm to set up and promote a cross-country tour of concerts, radio interviews and live on-air performances.
Country band Sunset Circus and their opening act, Ben Phillips and Deep Stack, claim they'd been assured by Dale Nabors that the tour was set, the financing had been secured, and they'd be leaving Jacksonville, Florida via tour bus on Friday, March 22, 2013.
Band members took off work, invested in new equipment… some travelled from out of state.  A business associate flew in from the UK to help coordinate and promote the tour.
Tuesday afternoon, just 3 days before they were to depart on their dream tour, Dale Nabors allegedly sent a band member's son on a phony errand so that he could slip away unnoticed with his laptop, iPad and clothes.
Band members soon realized that they had been duped.
There were no concert dates set in South Carolina, Ohio or New York.
There were no radio interviews or live on-air performances scheduled in Atlanta, Nashville, or Pittsburgh.
The money for their expenses and pay for the tour either didn't exist, or had disappeared with Dale Nabors.
Suddenly all of the Cuppy's Coffee horror stories and public accusations on UnhappyFranchisee.Com and Blue Mau Mau – which Dale Nabors had so convincingly explained away as not his fault – hit home.
Dale Nabors, it seems, had done it again.
Alleged Victims of Dale Nabors and On Top By Design Speak Out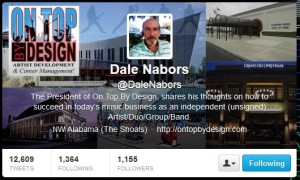 Here is what we've heard from Dale's recent clients and associates:
After he abandoned Cuppy's Coffee and the Cuppy's franchisees who had invested their life savings, homes and assets, Dale Nabors remade himself as a country music promoter and agent to independent artists and bands.
He allegedly lived rent-free in the guest bedrooms of musicians he'd later leave stranded.  Using the company name On Top By Design, Nabors actively trolled Twitter (as @DaleNabors) for unsigned bands and artists seeking representation.
According to Darren Johns, Dale Nabors began advising his band (Jacksonville-based Sunset Circus) in November, 2012.  Following Dale's advice, Sunset Circus accelerated the production of a CD and video (Party in the Sticks) in preparation for a multi-state tour.  Dale helped guide the process, and promoted the CD Release Party and tour kick-off which took place Friday, March 15 at Maverick's in Jacksonville.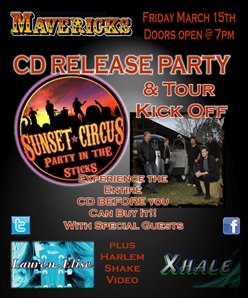 Sunday, band members grew irate with Dale because he had still not presented them with the tour contract or list of venues.  One informed Dale that if this tour turns out to be a sham, he was  going to kick Dale's ass.  Dale provided the bands with contracts on Monday, but no list of specific venues.  Tuesday afternoon, Dale gathered his belongings and snuck out of Darren John's home, where he had been staying, without a word.
Chad, a drummer from Alabama wrote:
I am a drummer from Florence, [AL] l that was "hired" on to do a 2 week tour that started this Friday (March 22) til April 6.

Me, and 4 other guys I brought in to do this gig was supposed to be an opening act for a band out of Jacksonville, FL. [Dale Nabors] had rehearsal dates that we followed and attended for the past 2 months. Every rehearsal we kept asking him for our contracts and he made excuse after excuse and promise after promise as to why he couldn't get the contracts for this tour for us. He finally emailed the contracts when he left to go back to Jacksonville on Monday. Now he is nowhere to be found. Unfortunately, he has gotten personal/private information from other musicians and have left them screwed and stranded and out of work for 2 weeks.
Keyboard player Lee Gilstrap, who had given Dale a place to live for a year, wrote:
He just left Jacksonville FL today, 3 days before our band was scheduled to tour. Now I am here in Jax with no way home and little money in my pocket and relying on money that won't be there. And then there's the thousands spent by other band members and supporters under this guise. Too much to list, but it's a good possibility that he's still in FL, Orlando area perhaps…

Dale: may God have mercy on your soul for the disruption and cost you've caused in peoples lives, for there are many who will not show the mercy you think you deserve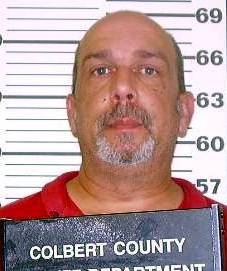 Bass player, sound technician and owner of Bama Sound, Jeremy Sparks also fed and gave Dale Nabors a place to stay, rent-free.  He drove Dale to Jacksonville from Muscle Shoals, and was promised to be paid to run sound and as a musician on the Sunset Circus tour.  Jeremy told us:
Dale made it a point to tell people about Cuppy's Coffee upfront, in case they ran across the stories about him on the Internet.  He would be very convincing about how none of it was his fault.  I have been in the music business all my life and seen a lot of smooth talkers, but Dale was the smoothest.  He's very convincing.
UnhappyFranchisee.Com has reached out to Dale Nabors via email and Twitter to invite him to provide his side of the story, to provide an explanation or apologies to those he has allegedly harmed.  So far, we have received no response from Mr. Nabors.
WHAT DO YOU THINK?  DO YOU KNOW THE CURRENT WHEREABOUTS OR ACTIVITIES OF DALE NABORS?  
DO YOU HAVE EXPERIENCE WITH DALE NABORS OR ON TOP BY DESIGN – GOOD OR BAD?
PLEASE SHARE YOUR OPINION WITH A COMMENT BELOW.
ALSO READ:
CUPPY'S: Dale & Natalie Nabors "have done nothing wrong"  December 22, 2009
CUPPY'S COFFEE: Dale & Natalie Nabors Arrested  December 14, 2009
CUPPY'S COFFEE: Employees Bid Fond Farewell to Dale Nabors
CUPPY'S COFFEE: Dale Nabors' Private Conference Call
CUPPY'S COFFEE: Employees Plenty Steamed at Nabors, Hiller
CUPPY'S COFFEE: SWEET HOME SCAM-A-BAMA  August 4, 2008
CUPPY'S COFFEE FRANCHISEES CALL DALE NABORS  July 8, 2008
Tags: Dale Nabors, Robert Dale Nabors, On Top By Design, Sunset Circus, Party in the Sticks, Cuppy's Coffee, music promotion scam, franchise scam, music promoters, artist development,
(Unhappy Franchisee) Cuppy's Coffee franchise owners and Java Jo'z licensees and depositers:  The Federal Bureau of Investigation wants your help.
Numerous victims of the Cuppy's Coffee franchise fiasco report having recently received letters requesting information and documentation regarding alleged wrongdoing and allegations of fraud in connection with the sale of Java Jo'z and Cuppy's Coffee business opportunities.
The letter and accompanying questionaire was sent by SBA Victim Specialist [redacted], U.S. Department of Justice, Federal Bureau of Investigation, FBI-Jacksonville, FL.  [If you'd like [redacted]  full contact information, please email ADMIN at unhappyfranchisee[at]gmail.com]
Whether you received a letter or not, if you believe you are a victim of Java Jo'z or Medina Enterprises Cuppy's Coffee, you are invited to call [redacted] or go to a designated website to register.  Victims will be provided a pin # which they can use to access case information and updates.
FBI Agent [redacted]'s voicemail greeting at the provided number seems to indicate that the Cuppy's Coffee / Java Jo'z investigation is her priority:
You have reached [redacted] of the Jacksonville Division…

If you have received a questionaire pertaining to Cuppy's Coffee and/or Java Jo'z, please complete the questionaire to the best of your ability.  Once completed, please return the questionaire to the Federal Bureau of Investigation… Attention [redacted].  If you are in need of financial assistance, please listen to the entire recording.  To leave a message, please press 1 and leave your name, case number, and a number where you can be reached and I'll return your call as soon as I can…
Are you a franchise owner or depositer of Cuppy's Coffee or Java Jo'z?  Have you received correspondence from Federal investigators?  Please share a comment or message below.

Not familiar with Java Jo'z or Cuppy's Coffee?  Franchise writer Sean Kelly first began reporting early in 2007 about allegations of fraud regarding the sale of Java Jo'z drive thru coffee licensing opportunities by businessman Roy Snowden.  When Roy Snowden was convicted of tax fraud later that year, he sold the assets of Java Jo'z to Medina Enterprises Inc., owned by Robert "Morg" Morgan.  Sean Kelly's UnhappyFranchisee.Com website and franchise news site BlueMauMau.org aggressively reported on allegations of fraud, deception and outright theft by Morgan's Medina Enterprises, Inc. and its subsidiaries, including Cuppy's Coffee and Elite Manufacturing.
In April, 2008 Fransynergy, Inc., owned by franchise consultant Robert Dale Nabors, purchased the assets and liabilities of the troubled Medina Enterprises, Inc., Cuppy's Coffee, and its subsidiaries.  UnhappyFranchisee.com and BlueMauMau.org continued to report on ongoing allegations of fraud and theft under Nabor's ownership  Lawsuits ensued.  Shortly thereafter, Nabors abandoned the company, leaving scores of franchisees on the hook for millions in loans and lease payments but no stores, equipment or support with which to repay them.  Dale Nabors and his wife Natalie Nabors were arrested in 2009 in Muscle Shoals, AL for passing worthless checks.
Michael Webster, franchise attorney and contributer to both UnhappyFranchisee.com and BlueMauMau.org's Cuppy's Coffee reports, has estimated that "there are some 200 or more franchise owners out there who have been convinced to hand over $30 million of their money to Cuppy's [Coffee]."
Read our Blogiliography of Cuppy's Coffee posts at:  CUPPY'S COFFEE OVERVIEW
WHAT DO YOU THINK?  ARE YOU A VICTIM OF CUPPY'S COFFEE OR JAVA JO'Z?  SHARE A COMMENT BELOW.


CUPPY's Founder Robert "Morg" Morgan Apologizes to Franchisees Read more
It seems that the business debacle of Cuppy's Coffee has claimed another victim:  The marriage of Natalie & Dale Nabors.
The Lauderdale County, AL Divorce Filings dated 07.29.2010, reported on the website ShoalsInsider.com, included names familiar to those who have followed the story of Cuppy's Coffee:  Natalie Kocian Nabors vs. Robert Dale Nabors.
Robert Dale Nabors was first a franchise consultant to the Ponzi-scheme-like Cuppy's Coffee, then actually acquired the franchisor Medina Enterprises and all its related entities.  He attempted to relocate the embattled company from Fort Walton Beach, FL to his hometown of Muscle Shoals, AL.  The company soon imploded in a cloud of scandal, lawsuits and controversy.  It's likely more than 300 franchise purchasers lost investments ranging from tens of thousands to hundreds of thousands of dollars.
Dale Nabors has been named in multiple lawsuits, and he and his wife Natalie have been arrested for passing bad checks.
WHAT DO YOU THINK?  SHARE A COMMENT BELOW.
Related reading:
CUPPY'S: Dale & Natalie Nabors "have done nothing wrong"  December 22, 2009
CUPPY'S COFFEE: Dale & Natalie Nabors Arrested  December 14, 2009
CUPPY'S COFFEE: Employees Bid Fond Farewell to Dale Nabors
CUPPY'S COFFEE: Dale Nabors' Private Conference Call
CUPPY'S COFFEE: Employees Plenty Steamed at Nabors, Hiller
CUPPY'S COFFEE: Dale Nabors Tells Purvin, AAFD to Buzz Off  August 19, 2008
CUPPY'S COFFEE: SWEET HOME SCAM-A-BAMA  August 4, 2008
CUPPY'S COFFEE FRANCHISEES CALL DALE NABORS  July 8, 2008

Here is the list of Cuppy's Coffee Locations dated 03/09/11
Please add any updates, new names and/or status of any locations you may know about in the comments below.  Thanks.

Here is the list of Cuppy's Coffee franchisees as listed in the latest UFOC:  Cuppy's Coffee Franchisee list from 12/08 UFOC
Here is the list of locations, as they appeared on the Cuppy's Coffee website as of 8/26/08.  Please share any additions, corrections, clarifications that you know about in the comment section below.  Please also list any failed or closed locations that appear or do not appear on this list.  [This list reflects VERY few of the many closed or paid never opened franchises]
AL  Huntsville Drive Thru [OPEN] website
AL Tuscaloosa         Drive Thru [CLOSED] Gordon
AL Tuscaloosa         Drive Thru ?
AK  None
AZ  Pearce          Mobile Cafe
AZ  Arizona         Kiosk [CLOSED] Sierra Vista – Paul Davis
AZ  Tucson Cafe  [CLOSED] Closed per Yelp. Last review January, 2010
AZ  Tucson         Mobile Cafe
AR  Sheridan             Mobile Cafe
AR  Stuttgart           Mobile Cafe
CA  Apple Valley Cafe [Paid Never Opened] miranda
CA  Chino             Cafe  [CLOSED] monica
CA  Fairfield           Cafe         Coming Soon
CA  Lincoln Cafe [CLOSED] 12/30/09 Owner: Paul Criswell
CA  Mammoth Lakes     Drive Thru
CA  Modesto           Mobile Cafe
CA  Moorpark           Cafe  [CLOSED]
CA  Oceanside           Cafe [OPEN]
CA  Rancho Cucamonga     Cafe  [CLOSED]
CA  Riverside Cafe        [OPEN]
CA  Santa Clarita     Cafe [CLOSED]
CA  Wheatland/Lincoln           Drive Thru [OPEN] Paul C. Opened 2006
CA Temecula Cafe (JJ) [CLOSED]
CA  North Hollywood [Paid Never Opened] binford
CA  Long Beach [Paid Never Opened] alcafaras
CO  Fort Collins Cafe [Paid Never Opened] Noem
CO  Longmont           Drive Thru [OPEN] Opened March 2008 Owner: Joe Mivshek
CO  Westminster     Cafe [OPEN] (Owner: Jim Julian)
CO  Fort Collins    Cafe  [PAID NEVER OPENED] Noem
CT Manchester [CLOSED]
DE  Wilmington      Cafe          [CLOSED] – Robbins
FL  Beverly Hills      Mobile Cafe
FL  Beverly Hills     Mobile Cafe
FL  Brooksville Drive Thru     [OPEN] Owners: Carol and Joe Roberts
FL  Brooksville     Cafe     [OPEN] Owners: Carol and Joe Roberts opened 2008
FL  Casselberry     Cafe         Coming Soon
FL  Holiday           Mobile Cafe
FL  Jacksonville Beach     Drive Thru [CLOSED]
FL  Kissimmee           Mobile Cafe
FL  Maitland           Cafe         Coming Soon
FL  Miami           Mobile Cafe
FL  Miami-Quail Roost     Cafe         Coming Soon
FL  Navarre           Drive Thru  [CLOSED]
FL  Niceville           Mobile Cafe
FL  Pace           Drive Thru
FL  Pace           Mobile Cafe
FL  Panama City Beach     Drive Thru
FL  Port Charlotte     Drive Thru [CLOSED]
FL  Port St. Lucie     Mobile Cafe
FL  Ruskin           Mobile Cafe
FL  San Antonio     Cart
FL  Shalimar           Drive Thru [CLOSED]
FL  Venice           Drive Thru
FL  Venice           Drive Thru [CLOSED]
FL  Wellington           Mobile Cafe
FL Orlando Cafe [CLOSED]
FL Oviedo JJ Cafe [CLOSED]
FL Niceville [PAID NEVER OPENED]
GA  Carrollton      Cafe          [DEBRANDED] [CLOSED] Benefield Coffee Co. Carrollton, Georgia
Opened 11/3/08  Closed 7/3/09  Filed Chapter 7 Bankruptcy
GA  Cumming          Cafe         Coming Soon
GA  Kennesaw Cafe w/ DriveThru
GA  Savannah          Mobile Cafe
GA  Sugar Hill          Cafe
GA  Tyrone          Cafe w/ DriveThru [CLOSED] Closed September, 2010 Owner: Pinky Legaspi
ID  Eagle Cafe          [OPEN] (Owners Larry and Marci Addleston opened December 8, 2008)
IL  Normal             Drive Thru      Coming Soon
IL  Rockford           Drive Thru  [CLOSED]
IL  Woodstock   Drive Thru
IL Chgo/Midway   Drive Thru    [CLOSED]
IA  Ames                Mobile Cafe  [OPEN]
IA  Des Moines           Drive Thru [CLOSED] (Opened: April 2008 Closed: December 2008)
IN  Shelbyville      Drive Thru
KY  Frankfort             Mobile Cafe
LA  Covington             Cafe w/ DriveThru  Coming Soon
LA  Monroe           Drive Thru
LA  Houma          Drive Thru    [CLOSED]
LA  Houma         Drive Thru [PAID NEVER OPENED] Rivera
LA Houma       Cafe  [PAID NEVER OPENED] (Owner: Poonam Khapra)
LA Metairie [PAID NEVER OPENED]
MD  Bel Air             Cafe          Coming Soon
MA  Chicopee             Drive Thru
MA  Hanover           Cafe [OPEN]
MA  Lawrence           Mobile Cafe
MA  Leominster     Cafe [OPEN]
MI  Augusta             Mobile Cafe
MI  Battle Creek     Drive Thru
MI  Clawson Cafe w/ DriveThru    [CLOSED] (Owners:  Otts)
MI  Clinton Township     Cafe  [CLOSED]
MI  Jackson           Kiosk     [CLOSED]
MI  Taylor           Kiosk     [CLOSED]
MI  [Paid Never Opened] Reisner
MS  Gulfport            Drive Thru
MS  Ocean Springs     Drive Thru
MS  Petal          Drive Thru [OPEN]
MO  St. Louis             Cafe          Coming Soon
NV  Las Vegas          Mobile Cafe
NJ   Voorhees       [Paid Never Opened]
NM  Albuquerque Drive Thru [PAID NEVER OPENED] Menz
NY  Greece             Drive Thru [CLOSED] D. Check
NY  Yorktown Heights     Kiosk         Coming Soon
NC  Charlotte             Cafe          Coming Soon
NC  Greensboro     Mobile Cafe [OPEN] (Owner: Hettion Booker)
NC  Hampstead     Mobile Cafe
NC  Hendersonville     Kiosk
NC  Raleigh           Cafe         Coming Soon
NC  Spring Lake     Cafe w/ DriveThru [OPEN] (Owner: Fulgham)
NC  Wilmington Cafe [CLOSED]
OH  Columbus            Cafe [CLOSED] Open 7/2008 Closed 9/16/2009 Steve Firouzian
OH  Elyria          Mobile Cafe [OPEN] (Owner: Beth Wright)
OH  Mansfield Cafe w/ DriveThru [CLOSED] Closed 7/3/10 Franchisee: Bill Lewis

OK  Duncan             Drive Thru [CLOSED] Closed 5/15/09
OR  Salem            Cafe  [CLOSED] (Owner: Womack. Opened 5/11/08 Closed: 12/31/08)
OR  Woodburn          Drive Thru     Coming Soon
PA  Bridgeville      Drive Thru       [CLOSED] [9/8/07 - 8/21/08]
PA  Easton           Kiosk         Coming Soon
PA  Mechanicsburg     Cafe [CLOSED]

SC  Greenville      Drive Thru [CLOSED]
TN  Athens           Mobile Cafe
TN  Athens          Drive Thru
TN  Knoxville          Drive Thru
TN  Knoxville          Drive Thru [CLOSED] Building auctioned here

TX  Edinburg            Cafe
TX  Longview          Kiosk
TX  Temple          Cafe
TX Colleyville Opened 2009 as "Espressios" Owner: Christy Shaw
TX  Midland     [CLOSED]
TX  Houston  [CLOSED]
TX Arlington  [CLOSED]
TX  Copperas Cove  [CLOSED]
TX [PAID NEVER OPENED] beasley
VA  Fredericksburg      Drive Thru
VA  Gainesville     Cafe         Coming Soon
VA  Richmond           Mobile Cafe
VA  Springfield     Kiosk [OPEN]
VA  Midlothian        [CLOSED]
VA Christianburg  [CLOSED]
VA [PAID NEVER OPENED]
WA  Richland [PAID NEVER OPENED] (Heber)

WV  Falling Waters    Mobile Cafe
WI  Madison            Cafe          Coming Soon
On the Dale Nabors-Fraud thread in the Muscle Shoals forum, local parents keep the unhappy Cuppy's Coffee franchisees, "depositers," and creditors updated on the activities of the man they blame for their lost investments. 
A parent's reporting of their attendance at their children's kindergarten program prompted a rare message from what some forum members believe is Dale Nabors himself (referring to himself in the 3rd person).
Tuesday, December 15, Guest posted "THEY WERE AT KINDERGARTEN CHRISTMAS PROGRAM TONIGHT…"
Wednesday, December 16, 2009 commenter "Judgement" fired back:
Yes, they were at the Christmas program, you know why? Because they have done nothing wrong, and have nothing to hide. AND IF YOU'RE SO "CLOSE" TO THE SITUATION, then you would know:

a.) that the Nabors had a modestly comfortable life prior to Cuppy's and like many (it would appear) lost a lot due to their involvement with Cuppy's.

b.) that the 'charges' were/are really a 'civil' matter, and that the most probable outcome is that they will ultimately be handled as such. You'd also know that Natalie had little to nothing to do with the matter outside of having been a signatory on a contract and that she had little to no knowledge of the situation. Just as she had little to no involvement with the day-to-day operations of Cuppy's.

c.) they have made every effort to be a good husband/wife to one another and good parents to their children. Natalie has always been very active in the school activities of the children, as has Dale to a lesser degree. They have also made every effort to protect the children, as much as possible, from all the stress and problems which have resulted from their involvement with Cuppy's.

d.) as recently as just a few months back, Dale was still trying to find a way to salvage the Cuppy's mess.

e.) few have fallen further or lost more than Dale and Natalie, as a result of the Cupppy's fiasco. I know for a fact that Dale inherited/purchased the right to own the BIG MESS. He may have made mistakes which made the situation worse. However, his primary goal was to make a bad situation better. He is totally humiliated and embarrassed by his failure and the shame IT has brought to his family.

If you have a dog in the Cuppy's fight and want to attack and judge Dale for his handling of the Cuppy's situation, you certainly have that right. However, one should be ASHAMED of themselves for personally attacking his wife and/or children.

When you judge another, you do not define them, you define yourself. I hope that Dale knows that only men judge us by the success of our efforts. God looks at the efforts themselves. God Bless you and your family!
"Dale is Judgement" wrote:
Dale, we've read enough of your crap to identify your writing. Nice try. It is obvious you are "Judgement".

a) A comfortable lifestyle? What's your credit rating? Do you even have a credit card? Is your furniture owned or rented? Do you have health insurance or on medicaid? Who are you conning these days to pay your bills?

b) Yes, we are aware that Natalie is not the brightest bulb on the tree.

c) Will not comment other than to say perhaps you can be pen pals when you're both in jail.

d) Dale, the only thing you're doing is making an effort to keep you smoking ass out of jail. You don't fool anyone.

e) You didn't invest anything, therefore, you didn't have anything to lose. And for the record, did you even have any Fransynergy customers? Or was it all a front for the coffee cup. Oh, poor Dale… Tried to rescue all those coffee investors as you stayed up all night counting all their money for you to spend…

All I can say is "HO! Ho! Ho! It's off to JAIL you GO!"

Seen the movie The Firm? Fasten you seatbelt, Robert Dale Nabors!(or shall I say handcuffs?)
"Survivors" from Ames, IA wrote:
Dale – Please do us survivors a favor. Please release us in writing from our contracts with the company. You do still have our records and didn't violate our confidentiality by leaving them all in Florida, right?

Or – Better yet – disolve your private venture by issuing each one of us survivors 1 share of stock in our own company and let us get on with doing something with the shards of the company.

Maybe the survivors can reform on what little cash we have left and salvage something better than all of the "goodwill" that you are robbing our current brand of.
WHAT DO YOU THINK?  SHARE A COMMENT BELOW.
It was Christmas in prison / And the food was real good / We had turkey and pistols / Carved out of wood –John Prine
Robert Dale Nabors' financial and legal woes continue – and now his wife, Natalie, has been dragged into the spotlight (or searchlight, as it were).  This time, they could be facing jail time.  According to Shoals Insider, both Dale and Natalie Nabors were recently charged with theft:
Franklin County Arrests 12/20/2009

Robert Dale Nabors, Muscle Shoals, AL
Theft of service 1st degree

Natalie Nicole Nabors
Theft of service 1st degree
According to the Alabama Sentencing Commission website, Theft of Services 1st Degree §13A-8-10.1, which constitutes a value of over $2,500, is a Class B Felony that can result in a jail sentence ranging from 2-20 years.
The Theft of Services charges are just the latest legal woes for Robert Dale Nabors, who was also arrested in Colbert County, AL back in September.  This appeared on Shoals Insider:
Colbert County Arrests 09/28/2009

Robert Dale Nabors
Worthless checks x 2
Over at the Sheffield, AL forum, former Cuppy's franchisees discuss Nabor's whereabouts with parents of the schoolmates of the Nabors children. 
Sunday, Dec. 6, 2009 "lulu Florence, AL wrote :
to my understanding – he was arrested at my (and his) child's school during a Thanksgiving lunch for parents on November 19th.
Friday, Dec. 11, 2009 "guest, Florence, AL" wrote:
i really don't know….but they took him out in handcuffs. i saw them escort him off the campus a few months back, but assumed it was a custody issue. it is a girl in the class. i do not want to post my email here, but that's about all i know… i have no idea if he is behind bars or not, but i know he's been on field trips and picks the child up…
Do you have information regarding the arrest or whereabouts of Dale Nabors?  Share a comment below.
Cuppy's Coffee founder Robert "Morg" Morgan had been laying low.  While the unhappy victims of the Cuppy's Coffee were commiserating online, Morgan had quietly reinvented himself as new age celibate vegan raw food guru Bobby The Rawman Walking.  He had launched two self-promotional blogs called Raw & Free and Raw Food retreat.
By posting 5000+ touchy-feely inspirational messages and links to raw food recipes, Rawman Walking had built up an adoring following on Twitter.  He was just starting to pitch his ardent followers – most of whom were middle-aged women unaware of his controversial past – on attending his raw food retreat at a cost ranging from $1500 – $14,000.  He and partner Ben Doyle (also an infamous Cuppy's Coffee partner) were beginning to mention investment opportunities for expansion of his so-called "retreat," which he calls The Sanctuary.

Morg Morgan's Carnivorous Karma Chomps Hard
An anonymous poster left a message on UnhappyFranchisee.com alerting the unhappy franchisees who had been abandoned to fend for themselves by Cuppy's Coffee about Morg's new identity.  A Facebook group called Beware of Rawman appeared.  At least three Tweeters (FoodDiva2, BewareofRawman & Rawman_Rawdeal) began posting warnings to alert the fans of Rawman Walking that their new guru had a controversial past.  The Tweeters posted links to expose-type blog posts on UF (Beware of Rawman Walking aka Morg Morgan) and on Michael Webster's Misleading Advertising Law blog (Rawman or Raw deal?).
Rawman Walking & Friends Fight Back
Rawman_Rawdeal (MJ) aggressively gathered 1100 followers of his own and posted Rawman-warning tweets:
Rawman Morg Morgan fired a series of DMs (Direct Messages) to Rawman-Rawdeal claiming he was a fellow victim of his own company, and innocent of claims he misappropriated funds from an estimated 200+ franchisees and franchise applicants:
Hi, MJ. RawmanWalking: I just saw your posts. My private DM's Twisted. u are not interested n anything but making money on your blog. Good bye.
Hi, MJ. RawmanWalking: I have never wished evil on anyone. Even when you continue to try to hurt me and my family. I will not hate u Stop this craziness.
Hi, MJ. RawmanWalking: What you are doing is so sick. All to make money on your blog. You could care less about ALL of us who were hurt. Stop spreading lies!
Hi, MJ. RawmanWalking: I wouldn't give u anything! You twist what I say spread lies slandering me. I never intentionally hurt 1 person yet U seek 2 destroy me.
Hi, MJ. RawmanWalking: Get the facts. I have never stolen 1 penny from anyone! Stop the harrassment .What is your point? I have given evey agency the records.
Rawman Walking's new friends and followers were upset with the revelations.  A handful angrily defended him, turning on the messengers:
One spiritual "healer" even predicted cancer for those who criticized Rawman:

In the End, Rawman Was Detweeted.
7 days after the first negative Tweet, Rawman left a flurry of quotes from Mother Theresa & Gandhi and then, presumably, deleted his page.  His thousands of tweets disappeared instantly.  Rawman was detweeted.

However, Rawman Walking's two blogs are still live and he is still, as far as we know, soliciting guests for his women-only raw food retreat.  Perhaps he's even accepting investors for his new raw deal, The Sanctuary.
Meanwhile, angry Cuppy's Coffee franchisees are fighting off home repossessions, fending off creditors, and begging Federal investigators to send Rawman packing.
WHAT DO YOU THINK?  SHARE A COMMENT BELOW.
This Cuppy's Coffee Poetry Festival page was inspired by the poetry of Cuppy's founder Robert "Morg" Morgan (now known as raw food guru Rawman Walking).  Rawman took to writing poetry to unwind after the stress of selling and abandoning nearly 300 now debt-laden franchisees.  We invited the franchisees to relieve some stress and submit some Cuppy's poetry of their own.  Since they can no longer afford basic cable, TVs or other distractions, the contributions started flowing immediately.
Want to contribute some bad Cuppy's poetry?  Just paste it in the comment box below.
Ode to Rawman
by Carl Scamburg
I hope that Morg will never see
The payment of a franchise fee
Or franchisees hoodwinked to pay
Him money from the SBA.
But Rawman's sweet as vegan honey
When he's asking for your money.
And Twitter ladies are in awe
When Bobby says to eat it raw.
Now if you believe Morgan's dictum
Just like you, poor Morgue's a victim
But we all know Rawman should dwell
In buddy Royboy Snowden's cell.
It's a great day at Cuppy's…
by Slamming poetry like a bad espresso shot
It's a great day at Cuppy's, on my dime of course.
Getting an answer from you is like beating a horse.
You kick and make noise and I'll get hurt.
Now there is nothing to stop me from losing my shirt.
Can't be consoled by my Coffee College plaque.
But I'll hire a lawyer to get the bank off my back.
The smell of coffee makes me sick now, the sound of a blender, faint.
And rawman has aspirations of becoming a saint!
Put the days of Slender Lady, Elite and Cuppy's behind him.
Helping ladies of all ages become vegan and, their wallets, slim.
Caveat emptor, don't say that you weren't warned.
Hell hath no fury like a woman scorned!
What's left to do after pleading but cry?
It's a great day at Cuppy's, drop dead and goodbye.
Thanks for showing me the way rawman

by I'm a poet and I didn't know it!

Thanks for showing me the way rawman:

Criticizing Morg, I feel like a clown

For liberating us from our money which was weighing us down

We're raw and free 'cuz we can't afford meat

We're hot with no A/C and we turn down the heat

I wish you the luck you deserve for you, your family and your crew

Some advice for next time, don't forget to kiss when you screw

I once knew a bloke named Nabors

by Keats

I once knew a bloke named Nabors,

who promised many, many favors.

He took my cash, and

then said "kiss my ass",

and proceeded to buy Coach bags

in many different flavors.

There once was a sales director named Ben

by Irish Zee

There once was a sales director named Ben
Who would lie through his teeth, again and again.
I guess that's why they fell out.
He's such a lout.
My refund will come, say again, when?

Shining Star

by Shining Star

You said I had a gorgeous smile.
You said I was your star.
How little did I know you had an entire constellation of stars.
Each of which paid $30,000 to get a name.

You said you needed a special kind of person.
And I am, it's true.
I didn't realize you meant in the FICO score kind of way.

Now your constellation went over the event horizon.
And you thought you would never hear from us again.
But rules were meant to be broken, you can relate to that.
And we have come out the other side, empowered by what you taught us.
And we are not going anywhere anytime soon.
AMEN.

Roy, Morg and Dale

by Ben Dover-Morgan

Roy, Morg and Dale,
they made such a team.
If only not for Sean Kelly,
they would be living a dream.
His damm website spoiled the plot,
He thinks he's a big-shot,
For spreading such blaspheme!

Bobby's my man

by Pablo Gotscreweda

Bobby's my man

He's the rawman!

His libido

No es perdido!

Unlike my cash

Where's the stash?

And with his bud Ben

Hide the women!

They make quiet a pair

And don't despair!

They're around for a while

You'll see them at the trial!

And maybe on TV

If we're lucky!

And they are getting bolder,

Bobby and Ben, shoulder to shoulder.

Do the Morg-y Porg-y

by Nale Dabors, sung to the tune of the hokey pokey

Take deposits in! Put no refunds out!
Take disbursements in!
And you shake it all about!
You do the Morg-y Porg-y
And you blame somebody else.
That's what it's all about!

There once was a difficult zee,

by Irish Zee

There once was a difficult zee,
Who had the nerve to complain endlessly.
About a buildout that was delayed,
Though the invoice was paid.
A scam executed almost flawlessly.

Thus spoke a con-sultant named Dale

by Nale Dabors


Thus spoke a con-sultant named Dale:
"Do these things and you never can fail:
Just Believe & Succeed
Don't be greedy like me
And don't try to put me in jail!"

Please send in the check

by Slamming poetry like a bad espresso shot, dedicated to "the enablers, um employees, at Cuppy's"

It's a great day at Cuppy's, please send in your check.
The money, quick, our books are a wreck.
You'll get your build-out and equipment, maybe, eventually.
Oh, that would mean we perform intentionally?
We're told to just say busy in a meeting or I will look.
I'm beginning to think my boss is a crook.
But everyone is smiling and today is payday.
We get drinks for free, make it a mocha today.
Placing orders is easy, what's the complaining about?
When we don't pay our vendors, they start to pout.
Our credit is established on a basis of trust.
On a signature, on our word, collateral, if you must.
We're blowing it at Cuppy's, the vendors have seized.
What was in slow motion has totally freezed.
But everyone is smiling and the paycheck hasn't bounced.
Morg is scared to walk outside, the servers may pounce.
I need this job, the daycare and Morg's approval too.
I won't go to the authorities whatever I do.
This good feeling at Cuppy's can't possibly last.
It's a great day at Cuppy's, send your money in fast.

Bernie and Morg

by I'm a poet and I didn't know it!

Bernie and Morg, they made it a family affair.
It's too late for Madoff but to make you aware.
Bobby has loved and lost, and loved, lost, loved some more,
If he was a woman, you would call him a whore.
And his "investors" return was despair.

They stand by their man to the disbelief of all,
Can't say that they hate him, they had a ball, afterall.
It was a great day at Cuppy's, they did a job and they got paid.
Lose a job, get unemployment or some other aid.
For the duped zees, well, they're in it for the long haul.

What happened to Hibbing, aka Cuppy's head.
He was prez after all, although easily led.
Others say he was pithed,
If you catch my drift.
Not the sharpest tool in the shed.
SUBMIT A POEM OR COMMENT BELOW!
Robert "Morg" Morgan, the founder and previous owner of the controversial Cuppy's Coffee and related controversial entities (Medina Enterprises, Elite Manufacturing, etc.)  recently resurfaced as raw food guru "Bobby" Morgan, the "Rawman Walking."  Rawman Walking publishes two blogs in connection with his raw food seminar business and retreat:  Living Raw & Free and The Sanctuary.  He also publishes on Twitter as @RawmanWalking and has built up 5000+ followers in 2 months.
Upon learning this, we published two posts.  The first was to alert victims of Cuppy's Coffee about the current activities of Robert "Morg" Morgan (CUPPY'S: Robert Morgan is Now "Bobby The Rawman Walking"). The other was to inform potential investors of Rawman Walking about his previous investment opportunities (Beware of Rawman Walking aka Morg Morgan).
Within hours of the latter post being published, Rawman Walking Morg Morgan posted "My Thoughts About The American Dream" on his Living Raw and Free Blog. 
After blaming this blog for the demise of Cuppy's Coffee , Rawman Walking Morg Morgan deleted the post the following day. It is reprinted below verbatim and in its entirety.
Please share your thoughts with a comment below
___________________________________________________________________________
Sunday, August 23, 2009
Wow… 'I've the education, the experience and the power, now all I need is a business so I can live the American Dream'. That was my statement 30 years ago.
As I look back that far on what I wrote, I chuckle at myself. Through the sieve of time which has tossed me into the air and winnowed me like wheat, being separated from the chaff, my foolishness and ignorance is easy for me, as well as all mankind to see.
Something's I'm Still About Learning 30 Years Later…
Real Education
Today, I realize education is not a degree or a certificate, but and ongoing process. I now understand that real education goes far beyond the classroom. I also believe there is something much more important than being at the top of the class and that's knowing the difference between truth and theory and how to discern right from wrong. These are the two most important things we can learn starting in kindergarten through graduate school if only it were in our core curriculum. This knowledge would save all of us a lot of backtracking.
Today I commit myself to learning something new and sharing with others what I learned yesterday. There is joy in real learning when it's subjected to the light of truth and is given and received in love. What we have learned seems to have a magical touch and is easily shared and grasped by others.
Real Experience
These are the definitions of "experience" that I garnered from looking up the word.
· Go or live through; "We had many trials to go through"; "he saw action in Viet Nam" · Know: have firsthand knowledge of states, situations, emotions, or sensations; "I know the feeling!"; "Have you ever known hunger?"; "I have lived a kind of hell when I was a drug addict"; "The holocaust survivors have lived a nightmare"; "I lived through two divorces" · Go through (mental or physical states or experiences); "Get an idea"; "Experience vertigo"; "Get nauseous"; "Receive injuries"; "Have a feeling" · The accumulation of knowledge or skill that results from direct participation in events or activities; "A man of experience"; "Experience is the … "· Feel: Undergo an emotional sensation or be in a particular state of mind; "She felt resentful"; "He felt regret". · Have: Undergo; "The stocks had a fast run-up" · An event as apprehended; "A surprising experience"; "That painful experience certainly got our attention" .
Finally, after a lifetime of consciously relying on and living in the confusion of relying on my past experience to direct my every move; today, I am finally free. For me my past experiences are just that, they are from the past, meaning they only have merit when l I reach in and stir them up and take one out. As I have grown into a man I have learned the only time I really need to recall my experiences is when I bring them up from the depths of my mind for the purpose of using them as learning tools or to evoke feelings of love and joy. It seems pretty dangerous to use them for bragging rights as they usually tend to be used to validate and build my ego. Today I dwell more in the experience of the moment, as it seems to me, it's really the only place that I am really sure I can validate the experience of what is happening right now and it's the only one I really have a 100% certainty it's happening… Woops there goes that experience "said it, done it been there". Don't get me wrong I am not saying experiences are not important. I do accept the philosophy of John Dewey, that all past experiences influence our future experiences. I just know if you dwell on any of them good, bad or indifferent you get stuck. Just plain stuck, like one of those dolls that you pull the string and it talks, but is short on vocabulary. What I like to keep in mind, so I won't lose my mind is simply that the contents of experience are the "what's" and the conditions of experience and the "how's". The 'what's' are not as controllable as the 'how's'. As my Dad would say, "Son it's not the problem that's the problem it's how you are looking at the problem –take a new look". So, my last thought on experience is to live in the moment. Love yourself enough to forgive yourself and others for the bad experiences that you or they may have created and start this very moment bringing about a better you and a better world as you filter your "hows" through love and forgiveness.
The Real Power
This is one I really have a difficult time touching on. It seems to me the statement "Power Corrupts and Absolute Power Corrupts Absolutely" has real merit. I continue to find that I see myself so differently until I see myself through the lens of a video camera. My first thoughts are "that can't be me"! Has this ever happen to you?
As I reflect on power and why it was important to me I realize the truth is I was afraid of my own weakness, afraid to look deep inside and finding out that I was nothing more than a scared little boy on the roller coaster of life and once I left the amusement park I would have no place to call home. I was sure, I would succeed and grow rich as long as I believed I had power and through my power the world would recognize me and I would not be left alone. Even when I was down I pretended to be the best the most powerful self I could be. Yes, power was my shield from experiencing pain associated with seeing the real me. What I am learning in this life, is that it is the only one I have and it's truly a gift. I am not the author of this life, nor will I be the finisher. I cannot create nor can I take away the sorrow nor heal the pains of this life by acting powerful; It's only by my acknowledging and accepting of who I am, a human being who did not get to choose where, when, how or to whom he was to be born. That is when I became free to just be me and accept with gratitude my place on this planet. The one thing I do have power over is how I perceive my place in this world. Today I know the only real power is in serving my fellowman and remembering my life was not earned by me, it was given to me, so whatever transpires is what it should be and whether its genetic disposition or the signs in the sky I am and that is enough. For power wielded in a wrongful manner, I want to deeply apologize to especially my estranged wife, my first wife, my children, family, friends, business associates, employees and whomever has been injured by my ignorance of power and how it can corrupt our souls. Again I deeply apologize and hope you will heal from any and all the wounds I have inflicted.
The Business
It seems like my whole life has been wrapped up in the belief that business was the only way a Red Blooded American could succeed; And now that I am taking a moment to reflect on my life and digging down, stirring up and taking out some of my experiences and reflect on them in the light of "how" instead of why the answer smack me right in face.
Even at the young age of four years old I can remember my grandfather, father, and other male family members and friends whispering among themselves asking each other what they will do if they are laid off or fired? They talked about unions and strikes and for some reason the word strike always put a chill up my spine. I guess even at as young boy I knew if my father was laid off, fired, or the union went on strike our household would not be a happy place anymore. Yes, I saw their faces light up as I listened to them speak of their dreams of what it was going to be like and how they would finally have power over their own destiny when they finally owned a business of their own. It was going to be like heaven to them they would finally be free from the fears and powerlessness that goes hand-in-hand with "working for the man". A few succeeded in breaking their chains, but their businesses were under funded and failed. Most of them never even really did anything except join a multi-level business or do side work. All have either gone to their graves or have settled for small retirements, never having crossed over to what they believed were the greener pastures of owning one's own business.
Ahhh…The McDonalds & Kentucky Fried Chicken Dream – I still can hear the excitement in my parents voices as they tried to figure out how to get into a McDonalds or KFC. They dreamed and schemed and I'm not sure, but they may have even submitted applications. I remember they became disheartened when they could not get enough money together to own one of those franchises. I along with them believed we could just pack up all our troubles and skip down the yellow brick road and arrive in Emerald City, before the boogie man got us. No such luck, raising and supporting 3 kids took all they had and the extra money to live their dream just never came their way.
As I grew in to my teens, I can clearly hear myself saying, "I will never in a million years work for 'the' man". I was going to do it differently and I would help my family, friends and fellowmen break their chains and get into their own businesses as well.
Surprise –Being "the man" is not as wonderful as I thought and that brings me back to my opening statement. "I've the education, the experience and the power now all I need is a business to so I can live the American Dream".
Well I did what I said I would do and did everything in my power not to have to work for anyone else and to be the boss and own a business. Every business I ended up owning or having percentage of ownership in or businesses that were already going but were usually on the verge of failure. Owners and stockholders brought me in and promised me a piece of the action if I could do what we in the business world call "stop the bleeding" and turn the business back in to a profitable entity. Everyday was painful, as I was now the guy that people were whispering about and were afraid I would lay them off or fire them. I had become my most hated persona "the man". I justified what I had to do as "The American way" and the business had to survive so owners could prosper, investors profit and employees remain employed. Funny thing, when I was about to do this I had to make a lot of peoples live miserable by making personnel cutbacks and benefit cut backs so I could financially drive the company forward and increase sales all at the same time. Talk about intense work. My partners and investors usually loved me but employees feared me. Sometimes government regulators would come gunning for me. In one instance I ended up getting control of a large chunk of an insurance company that was really in a mess. I thought I understood the business but within weeks of taking claim of my stock, A partner disappeared and I ended up paying out thousands of dollars in fines and having to give up a license I had never gotten to used. It forced me to sell the company for pennies on the dollar and if that loss was not enough I was written about and called a "Master of Deceit". Funny how being in the wrong place at the right time can ruin your reputation; And my Dad thought owning a business was like going to heaven, more like hell if you asked me then. What is that saying about greener grass of the other side of the fence. It is true that we live and learn. We don't learn and live until much later in life when sometimes we feel it is too late.
No matter what the circumstance I found myself feeling lost and unhappy and it didn't matter whether the business was doing well or failing. Days turned into months, months into years and every year I became more and more dissatisfied with the "American Dream".
Finally in 2002, I felt I had found a business in which I could really make a difference. It was a women's health and fitness franchise. Their health and wellness philosophies were in line with my beliefs. I did not know it, but I had cancer when I took on the consulting job. I was popping 20-30 pain killers a day to keep the pain in my neck and ear under control. I had been using over the counter pain meds to deal with the pain for almost two years and had been to several doctors who had given me several different misdiagnoses. Anyway this was another "Stop the Bleeding and Turn-Around the Business" consulting job. I had not planned on being a partner, and I was actually positioning myself for ownership in a communications company. But when it was offered to me in early 2002, especially without having to put up any money, I gladly accepted. Come to find out, in reality the stock was given to me because each partner had thought they could power-up over the other by bringing me to their side to use my voting shares in support their agenda. Anyway the business was in shambles and during my first week on the job the partners were so frustrated with each other they almost came to blows and even changed out the locks on each other. Sounds funny, but that's how frustrating business can be, turning civilized grown men into raging maniacs. To make a long story short I was able to stop the bleeding, turn the company around, pay back the investors, put money in the owner's pockets and obtain a nice share of the business. Thing were going along really well, we had expanded our product lines and were now offering a line of vitamins and supplements, along with spray tans and body wraps, most of the franchises were building their businesses and that was a good thing.
Cancer Is Confirmed
Just before Christmas of 2003, I found out I had an advanced form of head and neck cancer. In a matter of 72 hours I was bought out, which enabled me to focus on the healing process that took every waking moment of mine and my wife's attention. I want to innerject, I would have not ever made it through the cancer without my wife's help. Though we are apart and divorcing I will always be thankful to her for helping me make it through a disease that I would most likely not been able to come out of without her support and care. While I was fighting my cancer, the partners went back to fighting with each other, but this time they were not just locking each other out of offices they were suing each other. There was nothing I could do to control the outbreak as I no longer had ownership. I could only sit and watch the business spiral out of control. They sold out for pennies on the dollar and instead of the million plus owed to me, I ended up with a few thousand dollars, lawsuits, no insurance and personal debt. Are you sure you still want to be in business?
Why I Left the Business World
When It Rains It Pours
After finally being healed of my cancer in the fall of 2004, I suddenly found myself alive and not sure why. Like most cancer survivors, I didn't know what to do with myself each day, or how I was suppose to live out the remainder of my life. Though I did not show any more signs of cancer, I was absolutely exhausted and would need several months of physical therapy to be able to get back on my feet and be able to take care of myself. I was pretty much a broken man physically, financially relationally and spiritually. My marriage was in tatters, my fault not hers, judge me as you will. This is so very personal for me. To comment further serves no purpose. The Cancer battle was expensive as we had decided to approach it from and allopathic and a holistic approach. I believe it saved my life, but by the time we came out of the cancer, I say we, meaning my wife & I and the family and friends who gave my wife and I prayers and support, we had to move from our home into a smaller one and we had hocked, sold or lost everything we had worked for.
I was physically weak, financially broke and had no prospects for a job, or financial recovery to start a company. I lost friends, as that happens when you are sick with terminal cancer. I lost past investors, as who would invest in a guy they were not sure would even be alive in 6 months. My life seemed rather hopeless though I was thankful for my healing and coming out of the cancer. I still felt like I was in a car on a foggy, rainy road and was sliding sideways out of control. As I look back I realize now I was in absolute depression. All seemed lost and my prospects of owning a business or even consulting seemed slim to none.
I was so thankful when a friend whom I had only seen once during my cancer recovery, but had consulted for on other projects, invited me to come and meet the owner of a business in Florida. Thus began the Java Joz, Cuppy's, Medina Saga and my move to Destin, FL.
When I got into the company I worked diligently to analyze the company and work on the turn around. The company was on the verge of going out of business.
To start there were dozens of customers without real estate sites to place buildings and more people who didn't have their financing in place. The company that was handling the real estate was not doing its job and left the customers to do the search themselves and then milking the commissions if they were able to find a site, which at the time was almost impossible without paying top dollar. The person doing the financing was a broker who charged an upfront fee and did little to assist the new coffee store owners. I was emotionally invested in this company to the point that I purchased the company from someone who was preoccupied with IRS complications from 10 years previous. It took a year to provide the company with the resources and services I thought it needed to accomplish its goals across the entire USA. It takes a long time to fix something that didn't break over night.
Then the bottom fell out when banks pulled back their financing and SBA loan qualifications were increased. The worst part was the wedge put into the mix from the Unhappyfranchisee.com blog site bashing our every move as we worked non stop to stop the bleeding. This site's objective is to bash franchises that have the smallest of hiccups to devastating pitfalls. It is a site where Sean Kelley makes money using his time and energy to bash other people with assumptions and accusations all of which make the worried franchisees scared. Of course people need to be aware and be concerned, but not by a stranger adding fuel to the fire for their personal financial benefit. Of course things got rough, but when you have someone antagonizing your people it makes it hard to work as a team. I was exhausted working very long hours 7 days a week doing everything in my power to keep this business afloat. We moved the Real Estate in house, we did in house financing and we even set up an in house refund pool for people who wanted to get out of the business. Unfortunately, there was not enough money to bail us all out and there wasn't enough knowledge and energy within myself to stop the bleeding alone. After serious salary cut backs and high emotions within the company, I took up an offer from a consultant for help. After several months of working and assisting in directing day to day operations of the company he offered me a buyout. I was told that the only was he could save the company was if I gave him ownership as he had promised he could bring in investors without me on board. My reputation was ruined due to my inability to carry the company alone but mostly due from the defamation of character by Sean Kelley and Unhappyfranchisee.com. I knew that I could not do it alone so I sold the company. I did not make my money back at that time and the reason was there wasn't enough cash for a buyout, to complete construction and finance the refund pool, there was enough for operations with the cut backs.
In April of 2008 I sold my interest in the company in which I had invested all my money, time and talent. I made the sale to a person who had been a lead consultant and business mentor, who promised me that if I sold the company to him he would be able to stop the blogs and get the business back in the black. I made the sale on a promise of being paid for the assets and values over an extended period of time. At the time value of the business was hard to determine, but selling it for three million including interest would give me and the other, major stock holder who had twenty-five percent interest, a chance to work on projects where we would not have to be working 60 -70 hours a week. On top of this I was exhausted, not fully recovered and my partner was past sixty-five and really wanted to leave the stress of the business world behind.
So here I am today – I too am one of the losers and one of the people who lost their fortunes. Am I the scammer? No, I am just a hard working man who could not stop the bleeding in a company that I thought I could. Did I do anything wrong, illegal or unethical while I worked with that company? No, I did not even have authorization to sign checks. So now if you or anyone else doubts me and my scam to make money through business ventures by 'taking' from people rethink who is doing this and why. I am the one who is out 3 million dollars along with many others who are out in their personal investments as well. I do not own a beach condo, drive a Jaguar nor do I have any assets. I lost my life just as much as the others involved in this company. If anyone else could go in and fix it then they should have stood up and taken it on. I did not sabotage the company nor did I gain financially. I lost just as the rest of you. The only person gaining here is the guy on Unhappyfranchisee.com, Sean Kelley, by using his site. He is the one benefiting from the loss of our investments, our dreams and your passions.
I hope that you are like me and continue to work toward your passion and have faith that with the help of God you will make it. My passion is Raw food and teaching. I may not have been good at being a business owner, or being a husband, or even being a father or friend but now I am going to succeed in walking with God and sharing what I know works. My passion is in healing with raw foods, teaching others how to survive disease through a raw food diet while adding meditation and easing the stress of life and increasing their spiritual being. That is my true American Dream!
I know that Sean Kelley & Unhappyfranchisee.com will take this, dissect this and post the pieces and parts he wants on his site and interject his derogatory comments. Know that I have written this for you, my family, my friends, readers and those who have lost their investments and are suffering. And as I have said before it was not my intention to take from hurt or cause undue pain to anyone in my life. May each of you find peace.
Posted by Rawman Walking at 6:59 PM
___________________________________________________________________________
WHAT DO YOU THINK?  SHARE A COMMENT BELOW.