MUSCLE MAKER GRILL Franchise Announces Aggressive Growth Plans
The Muscle Maker Grill is aggressively growing its franchise chain, according to the company press release (posted below).
While the Muscle Maker Grill website has 70 locations listed as open, the press release claims there are 220 Muscle Maker Grill locations "under development."
The press release states, "The rapidly growing chain expects to expand its franchise system by 100 units in the next three years."
(Question for Muscle Maker Grill:  If there are 220 units "in development," why are only 100 units planned in the next three years?)
UnhappyFranchisee.Com has heard some rumors that Muscle Maker Grill franchise owners might not be as successful as the press release portrays.
We explore the Muscle Maker Grill failure rate here:  MUSCLE MAKER GRILL Franchise Complaints.
We welcome your comments and experiences regarding the expansion of Muscle Maker Grill below.
Here's the company press release:
Muscle Maker Grill Inks 13 Franchise Deals to Develop 22 Restaurants across the Country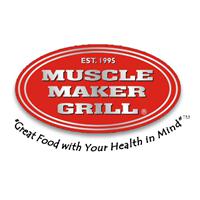 COLONIA, NJ – October 7, 2013 – Muscle Maker Grill®, a fast-casual restaurant franchise that serves freshly prepared meals with its guests' health in mind, announces it has signed 13 franchise agreements to develop 22 locations throughout the country. Among the 22 franchises, which raises the total number of Muscle Maker Grill locations under development to 220, are the brand's first Nebraska, Arizona, Nevada and North Carolina restaurants.
"This is a significant achievement for Muscle Maker Grill and we are thrilled to report our steady growth and continued expansion into the Midwest and West," said Rod Silva, founder of Muscle Maker Grill. "Our truly unique concept of great food with your health in mind is gaining popularity throughout the U.S. We look forward to helping each of our new franchisees grow their local presence with unparalleled corporate support."
The 13 signed franchise agreements will result in the development of restaurants in the following locations:
Nebraska: Omaha (2) and Lincoln
Arizona: Phoenix (3)
Nevada: Las Vegas (3)
North Carolina: Greensboro, Kernersville and Winston
Chicago: Wheaton and St. Charles
Florida: Tampa (2) and West Palm Beach
New Jersey: Princeton, Somerdale and Jersey City
New York: Manhattan and Washington Heights
In addition to these new franchise agreements, an increasing number of current franchisees are purchasing additional restaurants. This expansion will result in the development of restaurants in Secaucus, NJ, Huntington Station and East Meadow, NY and multi-units in Orange County, CA. The rapidly growing chain expects to expand its franchise system by 100 units in the next three years. Muscle Maker Grill has experienced national success because its healthy menu appeals to people of all ages and lifestyles and it offers franchisees the opportunity to own a restaurant that fills a void in the marketplace.
"Franchisees from across the country are recognizing that Muscle Maker Grill offers a unique investment opportunity," said Rod Silva, founder of Muscle Maker Grill. "We plan to continue expanding our footprint to bring our nutritious, quick service options to people nationwide."
Founded in New Jersey in 1995 by Silva, Muscle Maker Grill prides itself on creating healthier versions of mainstream favorite dishes that taste great, making it easy and enjoyable to eat healthy. The menu at Muscle Maker Grill features lean, protein-based dishes including, fit salads, wraps, sandwiches, power pastas, and guiltless entrees, as well as fruit smoothies and protein shakes in an assortment of flavors. Each restaurant offers catering, take-out and delivery services for the convenience of its customers.
About Muscle Maker Grill
Founded in Colonia, New Jersey, Muscle Maker Grill features quality great-tasting food, freshly prepared with proprietary recipes. The menu, created with the guest's health in mind, is lean and protein based. It features chicken, seafood, pasta, burgers, wraps, and entrée salads. It also offers a wide selection of fruit smoothies in a variety of assorted flavors, protein shakes and supplements.
ARE YOU FAMILIAR WITH THE MUSCLE MAKER GRILL FRANCHISE OPPORTUNITY?  PLEASE SHARE A COMMENT BELOW.
TAGS: Muscle Maker Grill, Muscle Maker Grill franchise, Muscle Maker Grill franchise complaints, Muscle Maker Grill complaints, healthy fast food, Rod Silva