LIBERTY TAX IPO: Fiscal 2012 Full Year Results, OTC Trading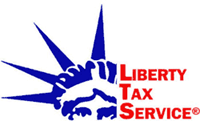 JTH Holding, Inc. (the "Company"), the parent company of Liberty Tax Service, has released this press release containing its Fiscal 2012 Full Year Results and announcing that shares of Class A Common Stock to become available for trading on the OTC Bulletin Board on June 14, 2012.
To learn how Liberty Tax franchise owners are feeling, read:  LIBERTY TAX SERVICE Franchise Complaints.
To share your thoughts on Liberty Tax 2012 results and the IPO, please share a comment below.
Here's the company press release:
JTH Holding, Inc. Reports Fiscal 2012 Full Year Results and the Initiation of Trading on the OTC Bulletin Board
June 14, 2012, 8:00 a.m. EDT – press release
VIRGINIA BEACH, Va., Jun 14, 2012 (BUSINESS WIRE) — JTH Holding, Inc. (the "Company"), the parent company of Liberty Tax Service, today reported net income for the fiscal year ended April 30, 2012 of $17.4 million, or $1.23 per diluted share. During its fourth quarter, the Company determined that it would postpone its planned initial public offering (IPO), and for this reason incurred an after tax charge of approximately $0.8 million associated with the costs of that offering. Adjusting for that one-time charge, adjusted (non-GAAP) income for fiscal 2012 was $18.3 million, an increase of 16% compared to net income in the prior year. Adjusted earnings per share increased 21% to $1.29 per diluted share due to both the increased earnings and a decline in weighted average shares outstanding. Revenues grew 14% to $109.1 million in fiscal 2012 compared to the prior year.
During the recent tax season the Company operated in 4,183 office locations in the United States and Canada, compared to 3,845 in the prior year. In both years, more than 98% of our office locations were operated by franchisees of the Company. Total returns filed by the company increased to approximately 2.2 million from approximately 2.0 million in the prior fiscal year, an increase of 7%. The IRS recently reported that total tax returns filed grew 2.1% during this tax season compared to 2011 tax season; however tax returns claiming a refund grew by only 0.9% during the 2012 tax season.
"Fiscal 2012 was another important year in Liberty's growth strategy to become the leader in the tax preparation industry," noted Founder and CEO John Hewitt. "In a tough economic climate that has impacted small businesses around the country, and resulted in fewer businesses being operated through franchisees, Liberty Tax Service continues to grow and expand. Issues at the IRS during the early portion of the season and the expiration of the Make Work Pay Tax Credit made customer service a challenge," noted Mr. Hewitt, "however our franchisees continue to provide the best service in the industry."
New Credit Facility
During the fourth quarter of Fiscal 2012, the company replaced its credit facility that was due to mature in March 2013 with a new five year credit facility through a syndicate of seven banks. The new credit facility totals $130 million and is comprised of a $25 million term loan and a $105 million revolving line of credit. " The increase in the size of the facility and the fact that a majority of the existing banks chose to continue in our facility is another demonstration of the confidence our partners have in our business model, and our ability to grow and expand our brand," noted Mark Baumgartner, CFO.
Initiation of Trading on the Over the Counter Bulletin Board (OTCBB)
Although the Company recently determined that it would postpone its IPO, it also concluded that given the size of the Company's stockholder base, it would be appropriate for the Company to make itself subject to the reporting and other requirements applicable to public companies, and to seek to facilitate stockholders liquidity in their investment. Accordingly, the Company's registration statement under the Securities Exchange Act of 1934 has been declared effective as of June 13, 2012, and the Company expects its shares of Class A Common Stock to become available for trading on the OTC Bulletin Board on June 14, 2012. While traded on that system, the Company's Class A Common Stock will be represented by the symbol "LTAXA." The Company has filed an application for listing its Class A Common Stock on NASDAQ, and that application is pending.
"We believe that the tax preparation marketplace will change in response to increased regulation and oversight and have been positioning Liberty to benefit from these changes," noted Mr. Hewitt. "Becoming a public company is another step in our process and provides us additional flexibility to finance potential growth opportunities that may present themselves," Mr. Hewitt noted.
Conference Call
At 8:30 a.m. Eastern time on June 14, 2012, the Company will host a conference call for analysts, institutional investors and shareholders. To access the call, please dial the number below approximately 5 to 10 minutes prior to the scheduled starting time:
           U.S.           866-831-6267
           International  617-213-8857
           Passcode:      29370301
        
The call will also be webcast in a listen-only format. The link to the webcast can be accessed on the Company's investor relations website at www.libertytax.com
Webcast replay will be available starting at approximately 12:00 p.m. Eastern time today.
About Liberty Tax Service
Liberty Tax Service is the fastest-growing retail tax preparation company in the industry's history. Founded in 1997 by CEO John T. Hewitt, a pioneer in the tax industry, Liberty Tax Service has prepared over 10 million individual income tax returns. With 43 years of tax industry experience, Hewitt stands as the most experienced CEO in the tax preparation business, having also founded Jackson Hewitt Tax Service. Liberty Tax Service is the only tax franchise on the recently released Forbes "Top 20 Franchises for the Buck."
SOURCE: Liberty Tax Service
        
        Liberty Tax Service: 
        Mark F. Baumgartner, 757-493-8855 
        investorrelations@libtax.com
ARE YOU FAMILIAR WITH THE LIBERTY TAX IPO AND THE LIBERTY TAX FRANCHISE OPPORTUNITY?  SHARE A COMMENT BELOW.