LEGACY ACADEMY Ichter Thomas Wins Suit for Legacy Academy Franchise Owners
Law firm Ichter Thomas, led by attorney Cary Ichter, has prevailed on behalf of former franchisees against their franchisor, Legacy Academy. Originally published August 9, 2013 Updated 10/1/15

(UnhappyFranchisee.Com) A Gwinnett County jury has awarded former Legacy Academy franchise owners Michele and Lorraine Reymond $1,155,000 after concluding Legacy made misleading and deceptive earnings claims to the Reymonds as an inducement to enter into a franchise agreement.
Simultaneously, the jury denied Legacy's claim against the Reymonds for approximately $700,000 in royalty and attorney's fees under that franchise agreement.
The Reymonds were represented at trial by Cary Ichter and Dan Davis.
Ichter Thomas has also successfully sued Legacy Academy on behalf of other franchisees with similar complaints.
Legacy Academy Made Illegal Franchise Earnings Claims
In 2001, Michele and Lorraine Reymond were considering becoming Legacy Academy child care center franchise owners.
Legacy Academy represented to the Reymonds that they could expect, based on the performance of existing Legacy daycare centers, to have a net income, before taxes and depreciation, of $259,000 in their first year of operation, and $439,000 in their second and third years of operation.  In fact, the Reymonds, like many other Legacy franchisees, never made anything close to this amount in their first three (3) years of operations.
In 2010, the Reymonds filed suit in the Superior Court of Gwinnett County alleging fraud, negligent misrepresentations, violation of a legal duty, Georgia RICO, and rescission of their franchise agreement.  Legacy filed a counterclaim in which it sought to recover six percent (6%) of the Reymonds' gross income as royalty fees due under the franchise agreement from November 2010 until September 2026—an amount which easily totaled six (6) figures and which Legacy later represented as some $650,000.
On March 25, 2013, the case proceeded to trial.  After a full week of evidence, the jury returned a verdict in favor of the Reymonds.  Importantly, the jury specifically concluded that Legacy and its owners and officers—Frank and Melissa Turner—had engaged in at least two (2) acts of theft by deception, which is a criminal offense.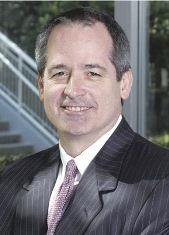 As of April, 2013, Legacy was involved in five (5) other lawsuits with former Legacy franchisees, all of whom are represented by Ichter Thomas, LLC, and all of who have similar claims alleging fraud and/or a pattern of racketeering activity.
[Pictured, left, attorney Cary Ichter of Atlanta, GA-based law firm Ichter Thomas, LLC]
This wave of litigation follows an earlier arbitration involving five (5) other Legacy franchisees who were also represented by Cary Ichter.
In 2010, the Superior Court of Gwinnett County confirmed an arbitration award finding Legacy had also given "misleading financial information in the [Federal Trade Commission's ("FTC")-required Uniform Franchise Offering Circular ("UFOC")] and outside the UFOC to [these other franchisees] and [in doing so] violated the disclosure requirements of [16 C.F.R. § 436.1]," and, as a result, awarding those five (5) former franchisees more than $1 million in damages and rescinding both $1 million in promissory notes and the franchise agreements at issue.
UPDATE!!!  The Georgia Supreme Court reversed the decision in Michelle & Lorrane Reymond's (Mamilove, Inc.) lawsuit and ruled in Legacy Academy's favor.  That nullified the damages award.  Read the Judge's decision and what the franchisee's did wrong here: LEGACY ACADEMY, INC. v. Mamilove LLC Franchisee Award Reversed (Court Ruling)
Disclosure:  Cary Ichter and Ichter Thomas law firm are featured in the UnhappyFranchisee.Com Franchise Attorney Directory.
ARE YOU FAMILIAR WITH LEGACY ACADEMY CHILD CARE OR THE LEGACY ACADEMY FRANCHISE OPPORTUNITY?  PLEASE SHARE A COMMENT BELOW.
TAGS: Legacy Academy, Legacy Academy franchise, Legacy Academy child care, Legacy Academy lawsuit, Legacy Academy franchise complaints, Legacy Academy franchise lawsuits, Cary Ichter, Cary Ichter attorney, Dan Davis attorney, Ichter Thomas, IchterThomas, Ichter Thomas law firm, Atlanta franchise lawyer, Atlanta franchise attorney, Michele Reymond, Lorraine Reymond, Frank Turner, Melissa Turner, UnhappyFranchisee