JDog Not Registered to Sell Franchises in California, and Soon, Illinois
JDog Franchises, LLC is not currently registered to promote or sell its  JDog Junk Removal & Hauling franchise opportunity in the state of California.  It's Illinois franchise registration is set to expire 9/30/23. With multiple state franchise  registrations set to expire, the controversial franchise seller may soon be prohibited from selling in such states as Virginia, Washington and Rhode Island as well.  by Sean Kelly
(UnhappyFranchisee.Com)   JDog's California franchise registration – a requirement for JDog Franchises, LLC, brokers or representatives to legally promote or sell their junk hauling franchise in the nation's most populous state – expired September 20, 2023.
According the California Department of Financial Protection & Innovation (CDFPI) – the agency that oversees CA state franchise laws & registrations – JDog Franchises, LLC failed to submit a renewal application at least 30 days before its expiration date as required.
A CDFPI franchise examiner stated that no application or communication from JDog Franchises, LLC nor its law firm Spadea Lignana appears to have been received, nor is there an active renewal in process.
JDog Franchises, LLC does have an active CA registration for its JDog Carpet Cleaning franchise opportunity & may continue to target California military veterans and families with that apparently high-turnover, high-risk investment.
In Illinois, JDog Franchises, LLC has an active registration for its carpet cleaning franchise, but its junk hauling franchise registration expires in 3 days:   9/30/23.
JDog CA Franchise Registration Could Take Months AFTER Its Complete Application is Received
California Department of Financial Protection website states:
If the DFPI has not issued a stop order pursuant to Corporations Code section 31115 or sent a comment letter citing deficiencies in your application, the registration automatically becomes effective on the 30th business day after the filing of a "complete application" for registration
So, its possible JDog Franchises, LLC could get registered in as few as 30 days from submission of application.
However, in our opinion, it may take much longer.
In the past, JDog Franchises, LLC CA franchise applications have been subject to one or more comment letters citing deficiencies or requiring changes or corrections.
9/28/21 Application Comment letter  Approved
The application submitted by Spadea Lignana attorney September 28, 2021 became effective October 20, 2021 and terminated September 19, 2022
The CA JDog Junk Removal franchise registration submitted to CDFPI on October 3, 2022 became effective December 14, 2022, 2 months, 10 days later.  It terminated  September 20, 2023
JDog Junk Franchise –

California  Registration Processing Time 2016-2022
| | | | | |
| --- | --- | --- | --- | --- |
| Franchise | Submitted | Effective | Expired | Processing Time |
| JDog Junk Removal | 3/16/16 | 3/30/16 | 9/20/17 | 14 days |
| | 9/20/17 | 11/30/17 | 9/20/18 | 2 mos, 10 days* |
| | 9/19/18 | N/A | N/A | N/A |
| | 9/5/19 | 10/2/19 | 9/20/20 | 27 days |
| | 10/6/20 | 10/13/20 | 9/20/21 | 7 days** |
| | 9/28/21 | 10/10/21 | 9/19/22 | 12 days |
| | 10/3/22 | 12/14/22 | 9/20/23 | 2 mos, 11 days*** |
California Department of Financial Protection Has Required Special Warnings About the JDog Franchise For Years
CDFPI franchise examiners actually read and scrutinize the Franchise Disclosure Documents (FDDs) submitted with franchise applications.
Most applications prepared and submitted by experienced franchisor attorneys are approved with little to no significant changes or additional requirements.
The CA franchise applications submitted on behalf of JDog Franchises, LLC by their law firm Spadea Lignana are exceptions to that rule.
Required Warning RE: JDog Franchises, LLC Financial Stability
In October, 2017, CDFPI required JDog to add this wording:
FRANCHISOR IS UNDERCAPITALIZED AND MAY NOT BE ABLE TO MEET PREOPENING OBLIGATIONS TO ALL FRANCHISEES
More recently, JDog was required to add this warning to its FDD:
  FRANCHISOR IS UNDERCAPITALIZED AND MAY NOT BE ABLE TO MEET PREOPENING OBLIGATIONS TO ALL FRANCHISEES.
Even MORE recently, JDog was required by CDFPI to add this warning to its FDD:
4. Financial Condition. The Franchisor's financial condition as reflected in its financial statements (see Item 21) calls into question the Franchisor's financial ability to provide services and support to you.
JDog Ordered to Remove "Deficient" & Baseless Financial Performance Representation
Over the years, Spadea Lignana has been questioned about the validity of its Item 19 Franchise Performance Representation.
In November, 2022 JDog submitted a rather bizarre Item 19 that supposedly included the amount of corporate/national account work generated by the home office and doled out to franchisees.
The examiner ordered it to be removed for being "deficient and [having] no reasonable basis."
Required Warning About JDog's Flat-Fee Royalty
Jerry Flanagan & JDog franchise salespeople contend the "JDog Flat-Fee" royalty is a great advantage to franchisees.
Franchisees describe it as a $2400-per-month (previously $2000 per month) boat anchor chained around their necks as they (unsuccessfully) fight to keep from going under.
CDFPI has long required JDog to include this warning, though its significance is surely lost on prospective franchisees:
3. Mandatory Minimum Payments. You must make minimum royalty or advertising fund payments, regardless of your sales levels. Your inability to make the payments may result in termination of your franchise and loss of your investment.
CDFPI Sounded The (Silent) Alarm About JDog Turnover in 2021 (Maybe Earlier)
Although the alarm was muffled by 100 pages of nearly unreadable legalese, CDFPI required JDog Franchises, LLC to warn prospective franchisees about its horrendously and tragically high turnover (failure) rate in September, 2021****.
In a section titled "Special Risks About This Franchise," JDog & Spadea Lignana were required to add this language:
5. Turnover Rate. In the last year, a high percentage of franchised outlets were terminated. This franchise could be a higher risk investment than a franchise in a system with a lower turnover rate.
Their high percentage of terminations and transfers each year have led to the inclusion of this warning in each year's FDD and California state registration.
**** The warning MAY have come as early as 2019
JDog Franchises, LLC, Attorney Tom Spadea & Spadea Lignana: What's the Status of Your New FDD?
We would like to ensure the accuracy of our reporting and provide updates, but we have been having trouble getting through to the company (emails are undelivered).
We invite JDog associates, franchisees, former franchisees to please forward these questions to Jerry Flanagan, Tracy Flanagan, Kevin Kopa, James Caudle, Terry Corkery, Chris Debbas, Tom Spadea, Meisee Yerokun or others involved with selling this franchise.
#1:  What is delaying the release of the updated JDog Junk Removal Franchise Disclosure Document (FDD) & state registrations?
#2:  Will JDog Franchises, LLC post a statement or press release that it has suspended franchise sales in California & Illinois?
#3:  Will JDog Franchises, LLC also suspend franchise sales in additional registration states if and when their respective registrations expire?
California: 

EXPIRED  9/20/23

Illinois:  EXPIRING  9/30/23
Indiana:  4/1/24
Maryland:  2/14/24
Michigan:  TBD
Minnesota:  TBD
New York:  TBD
North Dakota:  TBD
Rhode Island:  10/16/23
Virginia:  10/04/2023
Washington:  10/04/23
Wisconsin:  10/3/2023
#4:  When will the updated JDog Junk Removal Franchise Disclosure Document (FDD) be finalized?
#5  Will JDog also suspend junk removal franchise sales if the updated FDD and audited financial statements are not completed soon?  What date is the current FDD no longer FTC compliant?
Do you have information regarding the JDog Junk Removal franchise?  Please share, in confidence, with a comment below or an email to UnhappyFranchisee[at]Gmail.Com.
If you are among the veterans or military family members whose JDog franchise(s ) closed before reaching the end of the contract term, please accept our condolences.
Please share your experience and insights so fellow veterans can make informed investment decisions regarding the JDog franchise.
All JDog Franchise Posts (Most Recent First)
Franchise Warning: JDog Junk Hauling for Veterans (Index)
Letter to JDog Franchises LLC President Kevin Kopa
OPEN INVITATION: Unhappy Franchisee extends an open invitation to all those discussed to provide corrections, explanations, clarifications and/or rebuttals.  We will correct factual errors & alternative views fairly.  Anonymous or signed comments are welcome below or can be emailed in confidence to UnhappyFranchisee[at]Gmail[dot]com.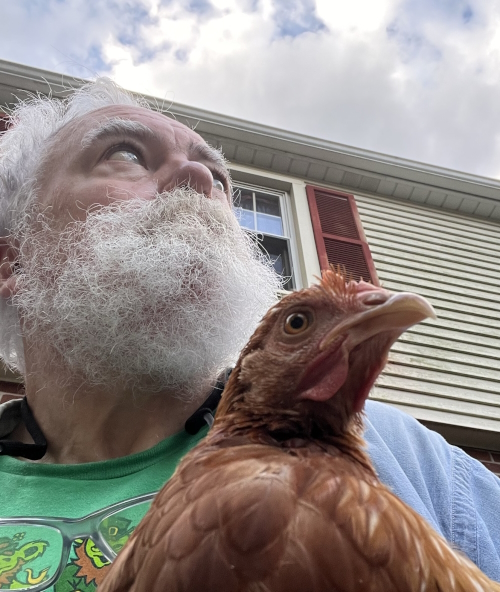 Sean Kelly is an independent investigative journalist with 35 years of franchise industry experience.  Since founding UnhappyFranchisee.Com in 2006, his reporting has exposed & shut down several predatory franchise & investment schemes.  Sean Kelly is a franchise watchdog who prompted and aided the FBI investigation that shut down the 165-victim multi-million-dollar NY Bagel franchise scam and landed perpetrators Dennis Mason & Joseph Smith in federal prison.  Sean was featured in the ABC Four Corners expose of 7-Eleven wage theft in Australia and has served as an advisor to Dateline NBC.  He has withstood bullying, intimidation & frivolous lawsuits as high as $35M and never lost.  His crack editorial staff and fact checkers include Chick, Gem, Red, Pru & Joanie the Rescue Chicken.
Contact the author at UnhappyFranchisee[at]Gmail[dot]com
TAGS:  JDog, JDog Junk Removal franchise, JDog Carpet Cleaning franchise, JDog failure rate, veterans franchise, franchise for veterans, Bancorp, Interstate Fleet Services,, Kevin Kopa, Jerry Flanagan, Julip Run Capital, Chris Debbas, Tom Spadea, franchise failures, franchise scam, vetfran, Spadea Lignana law firm, Terry Corkery, JDog Foundation