Franchise Warning: Has BanCorp & Interstate Fleets Vehicle Leasing Dropped JDog?
As we publicize the truth about the predatory JDog Junk Hauling franchise failure rate, deceptive marketing and devastating consequences on military veterans and families, those who have enjoyed years of fat commissions and easy revenue will undoubtedly go scurrying for cover.  Has the scurrying begun?  by Sean Kelly
A rumor is swirling that Bancorp is no longer willing to provide funding to JDog Junk Removal & Hauling or JDog Carpet Cleaning & Floor Care franchise owners.
It's also rumored that Interstate Fleets of Colmar, PA will be breaking ties with JDog Franchises LLC as a funding provider and provider of used JDog vehicles.
These are rumors, mind you… we anxiously await confirmation or clarification…
It's rumored that JDog Franchises LLC is reportedly scrambling to find an alternative lender for JDog franchisee vehicles.
(We will likely not get a response from the tongue-tied management down in Berwyn, PA)
According to an anonymous source, these vendors dropped JDog due to the high franchisee turnover and failure rate as reported here on UnhappyFranchisee.Com.
Sources tell us that, if true, the lack of funding options could dramatically affect JDog's ability to sell and launch its high-risk franchises.
JDog franchisees, who have been increasingly critical of the franchisor's unwillingness to constructively respond to complaints or to respond to our reports, are dismayed that neither Jerry Flanagan, Kevin Kopa nor James Caudle have shared this information – or dispelled the rumors (if not true)
Do you have information regarding these or other JDog vendors jumping ship?  Please share, in confidence, with a comment below or an email to UnhappyFranchisee[at]Gmail.Com.
If you are among the veterans or military family members whose JDog franchise(s ) closed before reaching the end of the contract term, please accept our condolences.
Please share your experience and insights so fellow veterans can make informed investment decisions regarding the JDog franchise.
All JDog Franchise Posts (Most Recent First)
Franchise Warning: JDog Junk Hauling for Veterans (Index)
Letter to JDog Franchises LLC President Kevin Kopa
OPEN INVITATION: Unhappy Franchisee extends an open invitation to all those discussed to provide corrections, explanations, clarifications and/or rebuttals.  We will correct factual errors & alternative views fairly.  Anonymous or signed comments are welcome below or can be emailed in confidence to UnhappyFranchisee[at]Gmail[dot]com.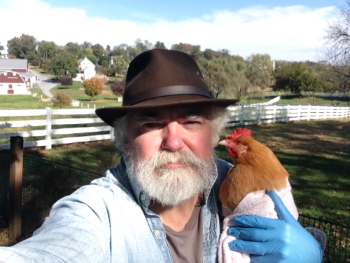 Sean Kelly is an independent investigative journalist with 35 years of franchise industry experience.  Since founding UnhappyFranchisee.Com in 2006, his reporting has exposed & shut down several predatory franchise & investment schemes.  Sean Kelly is a franchise watchdog who prompted and aided the FBI investigation that shut down the 165-victim multi-million-dollar NY Bagel franchise scam and landed perpetrators Dennis Mason & Joseph Smith in federal prison.  Sean was featured in the ABC Four Corners expose of 7-Eleven wage theft in Australia and has served as an advisor to Dateline NBC.  He has withstood bullying, intimidation & frivolous lawsuits as high as $35M and never lost.  His crack editorial staff and fact checkers include Chick, Gem, Red, Pru & Joanie the Rescue Chicken.
Contact the author at UnhappyFranchisee[at]Gmail[dot]com
TAGS:  JDog, JDog Junk Removal franchise, JDog Carpet Cleaning franchise, JDog failure rate, veterans franchise, franchise for veterans, Bancorp, Interstate Fleets, Kevin Kopa, Jerry Flanagan, Julip Run Capital, Chris Debbas, Tom Spadea, franchise failures, franchise scam, vetfran, Spadea Lignana law firm, Terry Corkery, JDog Foundation