INSTANT IMPRINTS Franchise Warning: 93% Turnover Rate!
The Instant Imprints franchise opportunity is effectively promoted as a lucrative B2B business with an attractive revenue model, a legendary, caring CEO & lots of happy, successful franchisees.  However, a deep dive into recent Instant Imprints Franchise Disclosure Documents (FDDs) reveals a disturbing 7-year franchise turnover rate of 93%*.  Such high turnover makes one wonder:  who are these happy franchisees in the video testimonials… and why are they still smiling?  by Sean Kelly
(UnhappyFranchisee.Com)  Instant Imprints promotes its franchise opportunity as an excellent "lifestyle" business to own… requiring an initial investment ranging from $170,000 to $350,000.
The Instant Imprints franchise webpage currently features videos (that are also widely promoted on YouTube & elsewhere) that create a compelling story of opportunity.
However, an analysis of company-disclosed information for the 7 year period ending December, 2021 indicates a disturbing 93% franchise turnover rate.
Between January, 2015 and January 2022, the number of Instant Imprints franchises appears steady, with 45 franchise in the U.S. and Canada in 2015 and 45 at the end of 2021.
However, Instant Imprint Franchise Disclosure Documents (FDDs) also indicate that 42 franchises exited the system through closures, terminations or transfers to different owners. 
The standard formula for franchise turnover reveals a 93.33% Instant Imprints franchise turnover rate:
Instant Imprint Franchise Turnover Rates

3 year (2019 – 2021) :  42%

5 year (2017 – 2021):  58%

7 year (2015 – 2021):  93%*

EXITS (42) ÷ Average Franchises Open (45) X 100 = Franchise Turnover Rate (93.33%)*
INSTANT IMPRINTS FRANCHISE TURNOVER JAN. 2015 – DEC. 2021
The data was compiled from the Instant Imprints Franchise Disclosure Documents (FDD) filed in 2016, 2019 & 2022.
  YEAR
Start
End
Avg
 
Franchise

Exits:

Closed/

Terminated

 

Franchise

Exits:

Transfers

 

TOTAL

EXITS

 

FRANCHISE

Turnover

Rate

Data

Source

2015
45
50
0
0
0
2016

FDD

2016
50
48
3
2
5
2019

FDD

2017
48
54
3
3
6
2019

FDD

2018
54
59
2
7
9

2019

FDD

2019
59
62
0
1
1
2022

FDD

2020
62
54
9
1
10
2022

FDD

2021
54
45
9
2
11
2022

FDD

TOTAL
26
16
42
3 years = 42%

5 years = 58%

7 years = 93.33%*
ALSO READ:  Join the FRUNDEAD of INSTANT IMPRINTS Franchise Marketing!
Are Instant Imprints Franchisee Recruitment Materials False & Deceptive?
The Instant Imprints franchisee recruitment website features several videos narrated by gregarious, seemingly trustworthy Christian Collucci.
The first showcases the luxurious Mercedes of Ralph Askar, the owner of the Instant Imprints franchisor, as he drives through Southern California to the grand opening of a new franchise location in San Marcos.
It shows a small army of franchise executives and staff happily supporting the new San Marcos franchisees Rod & Christine Rosine.  The young couple beams with pride as they cut the ribbon on their new Instant Imprints franchise while proud franchise papa Ralph Askar looks on.
Christian Collucci Promises New Franchisees Accounts Worth $540,000 – $720,000 Annually
In this video, Instant Imprints promises prospective franchisees initial revenue of $540,000 – $720,000 annually.
(In another video, Ralph Askar all but promises break-even in the first 6 months).
Christian explains that franchisees benefit from
5 revenue streams,
an 80% customer reorder rate,
the industry's highest average ticket &
extensive training & support.
Christian Collucci says the Instant Imprints team is dedicated to helping the franchisee quickly secure their first 15-20 accounts that each generate a minimum of $3,000 per month ($540K – $720K annually).
The Second Video is called "The Franchisee Lifestyle at Instant Imprints."
"The Franchisee Lifestyle at Instant Imprints" video opens with an even more extensive look at Ralph Askar's luxury Mercedes.
Ralph Askar says his team is committed to helping each franchisee reach break-even in the first 6 months… or sooner…
"I want to see our franchisees prosper from their hard work & reward them for their contribution to the network," says Ralph.
Help Us Fact-Check the Instant Imprints Franchisee Recruitment Claims
NOTE:  The franchisee status update is a work in progress being revised as input is received.  If you see details that are incorrect or misinterpreted (some will undoubtedly be) please let us know and we'll correct or amend in short order.  Unverified  tips, hearsay, scuttlebutt and rumors can be valuable in the absence of corporate transparency, but should be regarded as such.  Official disclosures in the FDD should likewise be scrutinized and fact-checked, as they have not been reviewed by any agency.

Are you an Instant Imprints franchisee, former franchisee, employee, former employee, broker or other insider?
Were you one of the testimonial-givers currently featured by Instant Imprints… or know the circumstances of their departure?
We are looking to hear from the following former franchisees or to hear the reasons they left Instant Imprints before the completion of their franchise agreements:
Don & Chandra Keith, of Calgary AB state that Instant Imprints franchise is enabling them to "create a legacy" for their family and build a business on their own terms.
Wendy Allen of O'Fallon, MO states, in the current video, "We're our own boss.  We can determine if we want to work past 9 to 5… It's so rewarding!"
Kathy Schneider of Fullerton, CA states that the Instant Imprints franchise enabled her to get out of the insurance business, get off the road and spend more time with her children.
Area franchisee Chuck Sawyer of Raleigh, N.C. states, on the franchisee testimonial page of the website, "Instant Imprints is an exiting [sic] opportunity and offers the right driven individual a chance of a lifetime to grow their business exponentially."
Bill Allen of O'Fallon, MO (also featured on the website) says Instant Imprints enables him to work with amazing customers.
Gagan Bhathal, Vancouver, BC Multi Area Franchisee is quoted in press materials: "We get everything we need as a franchisee, from beginning to end, from Instant Imprints."
Mike Boyd, Linda Boyd of Westminster, CO, were Area Franchisees who owned multiple franchises.  Mike was also an Instant Imprints franchisor corporate executive.
Also:
Candice & Mike Williams, Louisville, CO [Transferred ownership]
Greg Chiasson Centennial, CO [SOLD, Defendant in Lawsuit]
Susie and Glen Ellison – Little Rock, AR (Store Currently For Sale)
Brian Drysdale – Wilmington, DE (Store Currently For Sale)
Please post an anonymous comment below (your email won't show publicly) or email Sean Kelly in confidence at UnhappyFranchisee[at]Gmail[dot]Com.
We want to know whether these franchisees still endorse the Instant Imprint franchise now that they've moved on… and whether the franchisor has been granted the right to continue to use their endorsement.
Acknowledgement:  We gained a wealth of information and insight from the Instant Imprint franchise complaint site FranchiseIssues.Com.  We are not affiliated with the Franchise Issues site, its author or its contributors.  Our information is gleaned from publicly available sources.
Related Reading:
INSTANT IMPRINTS Franchise Complaints
Documentation:
FDDs available upon request
TAGS:  Instant Imprints, Instant Imprints franchise, Instant Imprints failure rate, Instant Imprints Stock program, Instant Imprints complaints, FRUNDEAD, No Frills Franchising, IICA Inc., Ralph Askar, Mailboxes Etc., Instant Imprints Canada, Fully Promoted, B2B franchises, deceptive marketing, Franchise Issues website.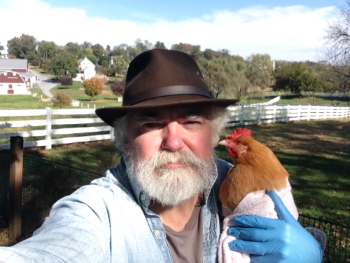 Sean Kelly is a recovering franchise marketer, an award-winning investigative journalist, & a devoted IdeaFarmer & chicken wrangler in Lancaster County, PA. 
His hobbies include collecting cease and desist letters, imprisoning scammers (current count: 2) and tormenting bullies. 
He's literally the only one alive who wants to hear your franchise-related woes. 
Email:  UnhappyFranchisee[at]Gmail[dot]Com.