INSTANT IMPRINTS: Deceptive Franchise Marketing 101
Instant Imprints, No Frill Franchising Inc., Ralph Askar & Christian Collucci are the first honorees to be featured in our Behind the Curtain series debut of Deceptive Franchise Marketing 101.  Our free video presentation will teach you the secrets of Instant Imprints success including the use of undisclosed, illegal earnings claims, "FrunDead Testimonials" of departed (from the system) franchisees, and more.  Take a ride in CEO Ralph Askar's luxury Mercedes and learn how to tell if franchise salesman Christian Collucci is lying!  by Sean Kelly
(UnhappyFranchisee.Com)  If you're an honest, law-biding franchisor, you're probably losing sales to those who don't let the myth of franchise regulation or the character flaw of honesty hold them back.
My new video series will teach you the Deceptive Franchise Marketing techniques by the true Masters of Deception.
Our first master class is a tribute to Instant Imprints and their master manipulators Ralph Askar and Christian Collucci.
Instant Imprints Doesn't Let Honesty or Franchise Laws Hold Them Back.  Why Should You?
Learn how Instant Imprints:
Uses blatantly  illegal & undisclosed earnings claims
Uses the franchisee testimonials of Area Franchisees without disclosing that they're commissioned sales agents
Introduces a new program not mentioned in their latest FDD that'll yield 3X the current AUV
Brilliantly uses "FrunDead Testimonials" of franchisees who failed or left as long as 8 years ago in current promotions
Deploys an army of brokers from Frannet, Franchise Brokers Association, FranServe, Business Alliance, and more to deceive prospective franchisees
Implies franchisees will generate $1,000,000 despite an AUV of $300K and a 93% 7 year franchisee turnover rate
Please post an anonymous comment below (your email won't show publicly) or email Sean Kelly in confidence at UnhappyFranchisee[at]Gmail[dot]Com.
We want to know whether these franchisees still endorse the Instant Imprint franchise now that they've moved on… and whether the franchisor has been granted the right to continue to use their endorsement.
Acknowledgement:  We gained a wealth of information and insight from the Instant Imprint franchise complaint site FranchiseIssues.Com.  We are not affiliated with the Franchise Issues site, its author or its contributors.  Our information is gleaned from publicly available sources.
Related Reading:
INSTANT IMPRINTS Franchise Defies FTC With Unlawful Earnings Claims
INSTANT IMPRINTS Franchise Warning: 93% Turnover Rate!
The FRUNDEAD of INSTANT IMPRINTS FRANCHISE Marketing
INSTANT IMPRINTS Franchise Complaints
Documentation:
FDDs available upon request
TAGS:  Instant Imprints, Instant Imprints franchise, Instant Imprints failure rate, Instant Imprints Stock program, Instant Imprints complaints, FRUNDEAD, No Frills Franchising, IICA Inc., Ralph Askar, Mailboxes Etc., Instant Imprints Canada, Fully Promoted, B2B franchises, deceptive marketingFranchise Issues website.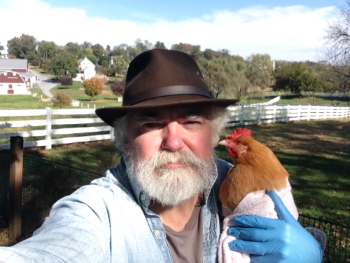 Sean Kelly is a recovering franchise marketer, an award-winning investigative journalist, & a devoted IdeaFarmer & chicken wrangler in Lancaster County, PA.  His hobbies include collecting cease and desist letters, imprisoning scammers (current count: 2) and tormenting bullies.  He's literally the only one alive who wants to hear your franchise-related woes.  Email:  UnhappyFranchisee[at]Gmail[dot]Com.