Are FRANNET Franchise Consultants Trustworthy?
Franchise Brokers from groups like Frannet, Business Alliance Inc. (BAI), Franserve, IFPG, The Entrepreneur's Source (TES), and their ilk will tell you that they are Franchise Consultants.  They contend their "clients" are franchise opportunity seekers who get their unbiased, trustworthy, expert guidance for free.  But they are no more franchise consultants than a commissioned car salesman is an automotive consultant.  Their clients are franchise sellers who pay huge commissions for them to gain your trust and deliver you – and your financial future – to them on a silver-plated platter.  The Opinions of Sean Kelly & Unhappy Franchisee.  Corrections, Rebuttals & Opposing Points-of-View Welcome.
Frannet franchise brokers claim they are "free" franchise advisors and consultants.
Many have convinced themselves – and each other – that they are.
But they're not.
They claim that you – Mr. & Mrs. Opportunity Seeker – are their "clients" and their goal is to match you with the best possible franchise opportunity.
But that's also a lie.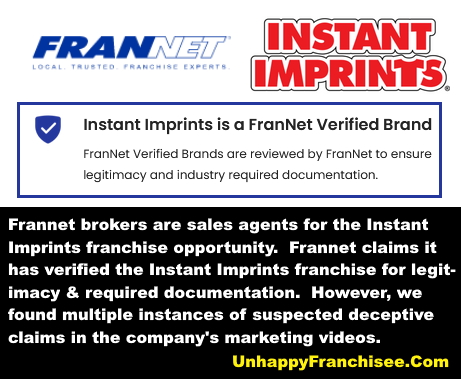 The smartest and most ethical salesman at the Toyota dealership is not going to steer you to a Jeep, even if it's the best "match" for your needs.
Even car salesmen don't have the chutzpah to call themselves "Free Automotive Consultants."
Similarly, a Frannet broker's goal is to match you with one of the franchisors who've agreed to pay them a substantial commission, in the range of $30,000 – to $60,000 or more, for putting you and your financial future in their salespeople's capable hands.
And when a company like Frannet tells you they are you "turnkey partner, ready to guide you on a personal journey…", consider grabbing your checkbook and running like hell.
The term "Partner" generally refers to those who share the investment and the risk;  Frannet (and other) brokers get their fat commission check when you sign over your future and are usually far down the road if and when your entrepreneurial dream becomes a nightmare.
I have never heard of a franchise broker turning over their commission to help a struggling franchisee "client" survive their misguided or deceptive advice.
Instant Imprints believes ""in strong franchisor/franchisee relationships with open communication, mutual trust, clearly defined rights/obligations and a dedication to long-term success."

–  Frannet website
Frannet Claims to Have "Verified" Franchise Brands like Instant Imprints to "Ensure Legitimacy" and "Required Documentation."
The Word TRUST appears several times on the Frannet homepage, once in huge letters.
It's even in their tagline:  "Local.  Trusted.  Franchise Experts."
The Frannet website states: "FranNet consultants provide clients with authentic, accurate advice to help you navigate the journey from entrepreneur to business owner.
We're your turnkey partner, ready to guide you on a personal journey that explores your options, [&] make informed decisions about your future as a business owner."
Frannet claims that they've researched, vetted and verified some of the brands they endorse, including Instant Imprints.
The ad on their page claims Instant Imprints provides "Everything You Want in a Business,"  a "proven record of business success and experience," and a "limitless" customer base.
Did Frannet Verify Instant Imprints "Limitless" Earnings Claims?  Misleading Testimonials?  High Franchisee Turnover Rate?
We invite Frannet "consultants" – and the other broker groups promoting the (Business Alliance Inc. (BAI), Franserve, IFPG, likely others) – to verify the accuracy of the claims in our video "Deceptive Franchise Marketing 101: Instant Imprints."
As expert franchise consultants, do they endorse franchisors:
Who appear to openly violate their representation that they do not share Financial Performance Representations (FPRs) not disclosed in their FDD?
Who continue to post testimonials & images of franchisees who have failed or otherwise left the system as if they're happy and successful?
Who falsely project growth & success but have disturbing high franchisee turnover rates?
We look forward to hearing from Frannet & Frannet brokers on why they endorse & recommend Instant Imprints as a Frannet Verified Brand.
Instant Imprints is a FranNet Verified Brand

FranNet Verified Brands are reviewed by FranNet to ensure legitimacy and industry required documentation.
Please post an anonymous comment below (your email won't show publicly) or email Sean Kelly in confidence at UnhappyFranchisee[at]Gmail[dot]Com.
We want to know whether these Frannet & other broker organizations still endorse the Instant Imprint franchise opportunity… and whether they have discussed this serious issue with Ralph Askar and Christian Collucci.
Acknowledgement:  We gained a wealth of information and insight from the Instant Imprint franchise complaint site FranchiseIssues.Com.  We are not affiliated with the Franchise Issues site, its author or its contributors.  Our information is gleaned from publicly available sources.
Related Reading:
INSTANT IMPRINTS: Deceptive Franchise Marketing 101
INSTANT IMPRINTS Franchise Defies FTC With Unlawful Earnings Claims
INSTANT IMPRINTS Franchise Warning: 93% Turnover Rate!
The FRUNDEAD of INSTANT IMPRINTS FRANCHISE Marketing
Documentation:
FDDs available upon request
TAGS:  Frannet, Frannet franchise consultants, Frannet Franchise Brokers, Jania Bailey, Christian Collucci, Instant Imprints, Instant Imprints franchise, Instant Imprints failure rate, Instant Imprints Stock program, Instant Imprints complaints, FRUNDEAD, No Frills Franchising, IICA Inc., Ralph Askar, Mailboxes Etc., Instant Imprints Canada, Fully Promoted,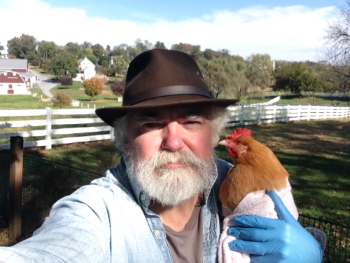 Sean Kelly is a recovering franchise marketer, an award-winning investigative journalist, & a devoted IdeaFarmer & chicken wrangler in Lancaster County, PA.  His hobbies include collecting cease and desist letters, imprisoning scammers (current count: 2) and tormenting bullies.  He's literally the only one alive who wants to hear your franchise-related woes.  Email:  UnhappyFranchisee[at]Gmail[dot]Com.