HUMAN HEALTHY VENDING: CEO Kelly Responds to UnhappyFranchisee.Com
HUMAN Healthy Vending CEO Sean Kelly Responds to UnhappyFranchisee.Com.
Readers of UnhappyFranchisee.Com know that we have written extensively about the hard-sell tactics and subsequent abandonment of their franchisees and distributors of Sito Marketing, LLC and Revive Franchising, LLC and Revive Energy Mints.
Recently, we learned that Bill Wotochek, former Vice President of Expansion for Sito Marketing, LLC and former President of Revive Franchising, LLC is now Senior Vice President for HUMAN Healthy Vending.
We were shocked when we read the HUMAN Healthy Vending Franchise Disclosure Document (FDD) and saw that Wotochek's bio did not include his position as VP at Sito Marketing, LLC, did not disclose that he was President at Revive Franchising, LLC or that he had previously worked for a company the FTC exposed as an infomercial scam.
This revelation prompted two UnhappyFranchisee.com posts:
HUMAN Healthy Vending: the Next Revive Energy Mints Scam?
HUMAN Healthy Vending: Letter to Sean Kelly, CEO, Chief Humanist
We invited HUMAN Healthy Vending CEO & "Chief Humanist" Sean Kelly to provide a clarification, rebuttal or explanation.
Here is Mr. Kelly's response.

September 10, 2012
To Whom It May Concern: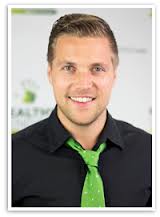 We have recently become aware of a posting on "UnhappyFranchisee.Com" which refers to our company, HUMAN Healthy Vending ("HUMAN"), but is primarily about Revive Franchising, LLC  ("Revive"), Sito Marketing, LLC ("Sito") and Dalbey Educational Institute, LLLP ("Dalbey").
Any claim or insinuation that HUMAN has any relationship whatsoever to any of these companies is ABSOLUTELY FALSE. I have set forth below the true facts so that people can honestly weigh the charges made in the post against the actual facts and draw their own conclusions.
[Pictured, left, HUMAN CEO & "Chief Humanist" Sean Kelly.  Photo:  HUMAN Healthy Vending]
It is true that Bill Wotochek currently works for HUMAN. It is also true that Bill has worked for a number of companies in the past with great success. One of the companies he worked for was Sito which became Revive. Prior to this he briefly worked at Dalbey. His work at those companies was limited to sales. As a HUMAN team member, Bill has our full confidence and we fully support him.
Out of an excess of caution, we are reviewing the HUMAN FDD to ensure that we are in full compliance with our registration requirements, which I also have full confidence in.
I, and all decent people, feel great sympathy for those harmed by the deplorable judgment and business decisions made exclusively by the owners of Sito/Revive AFTER Bill resigned from the organization. I applaud Bill for having the foresight to leave Sito/Revive when the company's new management and ownership began pursuing a path with which he did not agree (Chris Robertson and Mike Kelty became the new owners of Revive in early 2011).
I would strongly encourage all of the readers out there to learn more about HUMAN and the noble mission we are so passionately dedicated to, and invite all to reach out to us directly with any questions or concerns regarding any point raised in this posting.
Very truly yours,
 Sean Kelly
CEO and Chief Humanist
HUMAN Healthy Vending
ARE YOU FAMILIAR WITH THE REVIVE ENERGY MINTS, SITO MARKETING, BILL WOTOCHEK OR HUMAN HEALTHY VENDING?
PLEASE SHARE A COMMENT BELOW.