Despite Alesia Visconti Denial, Franserve Brokers Promote Davidovich NYC Bagel Scam
Franserve CEO Alesia Visconti claims that Franserve ejected the Davidovich NYC Bagel & Sandwich Shop franchise from its promoted franchises.  Why are numerous Franserve brokers continuing to promote the known scam?
(UnhappyFranchisee.Com)  Recently we posted: NYC Davidovich Bagel Ejected From International Franchise Expo (IFE)
Shortly thereafter, the International Franchise Professionals Group (IFPG) also ejected the NYC bagel scammers:  Davidovich NYC Bagel Ejected From International Franchise Professionals Group (IFPG)
Yesterday we asked Are FRANSERVE Brokers Promoting the Davidovich NY Bagel Franchise Scam?
CEO Alesia Visconti Claims Franserve Also Ejected Davidovich NYC Bagel and Sandwich Franchise
We received an immediate, somewhat indignant denial from Alesia Visconti, CEO of Franserve, Inc. and CEO of Franchise Dictionary Magazine:
I would like to speak with you regarding your recent email blast about FranServe possibly supporting a scam.

That is incorrect.

You have your facts wrong.

We took immediate action when the IFE ejected this brand and  did the same without any prompt.

And I personally reached out to the promoters at MFV who put on the expo to clarify their stance.

I can be reached at the number below.

I'm unhappy that you do not have your facts right and put our name in jeopardy.

Alesia Visconti, CFC

CEO
While we appreciate Ms. Alesia Visconti's quick response, a phone conversation would be much more productive if she gets her facts straight regarding her own organization.
As of this morning, numerous Franserve brokers continue to promote the Davidovich NYC Bagel and Sandwich Shop scam.
Franserve Brokers Continue to Promote the Davidovich NYC Bagel Scam
Here are a few who are displaying the Davidovich NYC Bagel logo and description, and who are accepting requests for more information, as of this morning.  The links are to the broker's NY Bagel listings:
ttps://www.stonehouseag.com/franchisedetails.asp?FranID=1132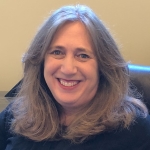 Julie and Jon Goldberg (Franserve Broker)
Evergreen Franchise Advisors, LLC
3605 Sandy Plains Road STE 240-117
Marietta, GA 30066
Julie: 480.227.4277 Jon: 480.221.5813
https://www.egfran.com/franchisedetails.asp?FranID=1132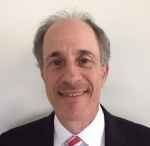 Richard Weintraub (Franserve Broker)
Your Franchise Advisors
Charleston (and vicinity), SC
443-463-3790
https://yourfranchiseadvisors.com/franchisedetails.asp?FranID=1132

Steve Savoni (Franserve Broker)
FranSolve
1522 point Dr
Bensalem, PA 19020
tel: 215-570-3985
http://www.fransolve.com/franchisedetails.asp?FranID=1132
If Alesia Visconti is correct that Franserve ejected Davidovich NYC Bagel, why are Carol Pratt, Julie & Jon Goldberg, Richard Weintraub, Steve Savoni and likely other Franserve Brokers still promoting the proven and widely discredited franchise scam?
INVITATION TO FRANSERVE LEADERSHIP & MEMBERS:  It is our opinion that the FRANSERVE partnership with a known and proven scam artist does a disservice to legitimate franchisors (including IFPG franchise partners), your members, and especially to the franchise buyers who rely on FRANSERVE brokers for trustworthy guidance.   However, we are open to alternative viewpoints and interpretations.  We invite & welcome explanations, clarifications, rebuttals, and opinions both from IFPG leadership, staff, members and franchise partners. 
We are especially interested in hearing which brokers and groups are willing to commit to spreading the word about the risks associated with the Davidovich NYC Bagel & Sandwich Shop and its variations.

ARE YOU FAMILIAR WITH THE FRANSERVE FRANCHISE BROKER ORGANIZATION, WITH NY BAGEL, NYC BAGEL OR DAVID0VICH NYC BAGEL SCAM? HAVE YOU DEALT WITH DENNIS MASON, JOE SMITH OR MARC FINTZ (OR MARC ZIROGIANNIS), GENE SHVEDOV?   SHARE A COMMENT BELOW.

TAGS: Alesia Visconti, Franserve, Franserve Franchise Brokers, Franserve Franchise Consultants, Clubstore Outlet franchise, franchise scams, Franchise brokers, Davidovich NYC Bagel & Sandwich Shop, Davidovich bakery, Davidovich Bagels, Davidovich franchise, NY Bagel Cafe, NYC Bagel franchise, Joe Smith, Dennis Mason, Marc Fintz, Marc Zirogiannis, Gene Davidovich, Gene Shvedov,