ACE SUSHI Franchise Complaints
"ACE SUSHI is on an aggressive growth path set to capitalize on the U.S. consumer's fondness for all things sushi," claims ACE Sushi Franchise Corporation.
"We currently operate 350 sushi outlets in 38 states in supermarkets that include The Fresh Market, Stop N Shop, and Giant Supermarkets. Through our locations inside prestigious supermarkets, ACE offers top quality, affordable take-out and quick-serve sushi made fresh daily by our trained sushi chefs.
"Sushi consumption has doubled in the last 5 years and shows no sign of slowing down as healthy eating continues to become a lifestyle choice.
"ACE Sushi plans to double store sales…
"Because of our existing relationships with America's top supermarket chains, we help franchisees source and secure prime locations.
"There are no build-out costs, no lease and minimal capital equipments costs with ACE.
"Our support does not end with initial training. We are partners with our franchisees from in-store set-up and staff recruitment, through adding additional locations.
"As one of the country's leading suppliers of high quality take-out sushi, we keep our franchisees abreast of cutting edge sushi trends, recipes and marketing ideas they can use to increase sales and profitability."
Are you familiar with the ACE Sushi franchise opportunity?  Please share your opinion or an insight with a comment below.
ACE SUSHI Franchise Complaints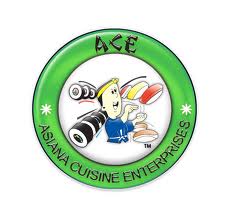 The numbers in the ACE Sushi Franchise Disclosure Document (FDD) seem to reveal a high franchise turnover rate.
At the beginning of 2009, there were 324 ACE Sushi franchises, and by the end of 2011 there 311 franchises, a net loss of just 13 franchises.
However, a closer look reveals that during that period, 601 new ACE Sushi franchises opened, 534 franchises were terminated, 11 didn't renew, and 76 ceased operation for other reasons.
So out of 925 ACE Sushi franchises open some time between 2009-2011, 614 (66%) have exited the system.
An ex-franchisee of ACE Sushi wrote:
i worked with ACE sushi (Franchisee) before our Pick'n Save store Grandopening (slow time), after that, i got sale around $2300 per week, then..they take it back from me…as of the franchi law

said, No reason or Reason they can take it back anytime…

so i lost my franchisee Fee, all my investment and everything is  gone…

also, every month i got sale about around more than $(10,000) (including delivery store), i only got around $2500 paycheck for only 4 months (i worked for 10 months), every month they arranged to charged for useless item what they sent it to your store.., we did all what we can do better get sale… but alway fucking complaint , and don't care about their Franchisers , they(ACE) were real (Chit Tee, burmese words) selfish ace…

i heard and i can proof about 3 or 4 stores they take it back already.,,,,

Finally , after they took it back to my sushi store, i got filed Bankrupty right away..before i have 3 cars, one house , 6000 $ cash, all gone… only i have left one car and my house ,, (bcox i work 2 jobs) the other job was save to my life back.

believe it or not (Good Job ACE aka AMG Company)

if u need anymore question , i will be happy to answer to do not work

with ACE Sushi…

also i will try to write article (by burmese) about that nighmare Ace crisis , to post to media,, bcox everybody though Sushi busines is can make a lot money.. andnobody mention to as scary busines , especialy ACE Sushi..

Former ACE Franchisee Businese Owner
unknown wrote:
Listen up People, "Sushi" business is getting sucks and not used to like before. No matter how you provide for AFC sushi

or ACE sushi, it is getting unfortunate. Difficult to find the right people to work for sushi-bar and percentage are getting low

too. Also, the people that affiliated with the company do not help you when you have a problems with the market.  You are not really a contractor or own a franchise. They do not

watch your back, what ever problem come up you deal with the market, not them. Because the don't want to get involved, due to the fact that they don't want to loose their "sushi-Bar". Instead, loosing you from the market. This business is not guaranteed or has no security for your life. It propably dissapear the next day and you got nothing left. becareful what you are doing people
shwezawgyee wrote:
I know how you feel. Not only ACE, AFC also Hissho, Sushi Avenue all same.

They are blood sucking Co.

So fer no one can help us just wait and suffer for survive.
ARE YOU AN AN ACE SUSHI FRANCHISE OWNER OR FORMER ACE SUSHI FRANCHISEE?
ARE YOU FAMILIAR WITH ACE SUSHI FRANCHISE CORPORATION AND ITS SUSHI FRANCHISE OPPORTUNITY?
PLEASE SHARE A COMMENT BELOW.
tags: Sushi Franchise, ACE Sushi Franchise, ACE Sushi, ACE Sushi Franchise corporation, ACE Sushi Franchise Complaints, ACE Sushi franchise disputes, ACE Sushi scam, franchise scam, food franchise, Unhappy Franchisee