AAMCO Franchise Lawsuit Addressed in CEO Brett Ponton's Holiday Letter
AAMCO CEO Brett Ponton sent AAMCO franchise owners a bizarre holiday letter today that has dealers scratching their heads.
(UnhappyFranchisee.Com)  The embattled transmission repair franchisor has been under fire lately on several fronts.
Attorney Jonathan Fortman has launched a group action lawsuit against AAMCO and its related entities on behalf of past and present AAMCO franchised dealers.  Fortman is seeking class-action status for the lawsuit, which alleges "pervasive and blatant fraud" on the part of AAMCO (Read AAMCO Franchise Lawsuit Alleges Pervasive and Blatant Fraud).
Fortman was interviewed in the final part of a year-long investigative series by ABC News4 I-Team in Washington, D.C. exposing the alleged shady business practices of AAMCO (See AAMCO LAWSUIT Featured in NBC News4 Expose).
AAMCO is also suspected of having (unsuccessfully) attempted to stifle an anti-AAMCO website run by AAMCO critic Charles Hart (See AAMCO LAWSUIT INVESTIGATION Website Suspended [UPDATED]).
AAMCO CEO Brett Ponton's holiday letter consists of three parts:
Part One includes what appears to be a motivational sales message about the importance of winning "the 4 Moments of Truth for our prospective customers."
Part Two appears to be a plea to AAMCO franchisees to not join the Fortman lawsuit (this excerpt pasted below).
Part Three is an attempt to discredit the critic Charles Hart and the website where many customers, dealers and corporate employees have bashed AAMCO with nightmarish stories on both the consumer and franchise levels.
What do you think of AAMCO CEO Brett Ponton's holiday letter?  Please share a comment below.
Do you agree that nothing says "Happy Holidays" like talk of lawsuits and personal attacks on your critics?

…Several dealers have asked me about a recent lawsuit that was filed against AAMCO. Normally, we would not comment on pending litigation and simply allow the legal process to play itself out. However, because the lawyer who filed this particular suit against AAMCO recently has publicly commented on that lawsuit and has reached out to many of you via email and other means, we feel it is only fair and appropriate to share with you AAMCO's observations and perspective on this lawsuit.
On November 22, a plaintiff lawyer from St. Louis named Jonathan Fortman filed a complaint against AAMCO, certain affiliated companies, AAMCO's principal shareholder, and some of its former officers and directors in the federal court in Benton, Illinois. This complaint primarily involves allegations regarding AAMCO's business practices, going back in some cases more than 10 years, related to the sale of franchises and dealings with franchisees.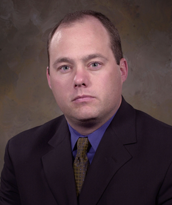 The complaint is based on the allegations of four former dealers and one current dealer, out of the thousands who are in or have passed through the system. It seeks to be recognized as a class action on behalf of all current and former AAMCO dealers since 2007, but that is something the court will decide in the future. The lawsuit is not a class action yet and our legal representatives believe it does not meet the criteria to proceed as such.
[Pictured, left, Brett Ponton, AAMCO CEO]
AAMCO and the other defendants believe the claims in this lawsuit are completely without merit, and we intend to prove that in court if necessary. You might hear or see statements from the above-mentioned plaintiff lawyer or others commenting on this lawsuit or making other allegations against AAMCO. We do not intend to litigate this case in the media, so we likely will not publicly respond to these attacks. But we do ask you to consider the source when you see people attacking the AAMCO system and brand…
Let me assure you that we are taking the current litigation seriously, but will not allow it to distract us from pursuing those initiatives described above and rededicating ourselves here at AAMCO corporate to delivering world-class support to you. You deserve nothing less.
In order to improve the support we provide, we are sending a Franchisee survey asking you to rate each of the Support Departments so we can identify areas that need improvement. Please take the time to fill out the survey and provide us with the needed feedback.

Read more about the AAMCO franchise here:
AAMCO TRANSMISSION Franchise Complaints
AAMCO Transmissions: Attorney Claims AAMCO Misled Franchise Investors
AAMCO Franchise Lawsuit Alleges Pervasive and Blatant Fraud
AAMCO: Message to AAMCO Franchisees from Fortman Law
NATIONAL AAMCO DEALERS ASSOCIATION (NADA) Criticized for Doing Nada
COTTMAN TRANSMISSION Franchise Complaints
AAMCO Franchise Called a "Financial Nightmare"
ARE YOU FAMILIAR WITH AAMCO AND/OR THE AAMCO FRANCHISE OPPORTUNITY?  SHARE A COMMENT BELOW.
Tags: AAMCO CEO Brett Ponton, Brett Ponton, Brett Ponton holiday letter, AAMCO lawsuit, AAMCO NBC report, AAMCO NBC expose, AAMCO class action lawsuit, AAMCO franchise lawsuit, aamco complaints, aamco lawsuit, aamco ripoff, aamco scam, AAMCO Transmissions Franchise, AAMCO Transmissions, AAMCO Transmissions Franchise complaints, Jonathan Fortman, Jon Fortman