AAMCO Franchise Called a "Financial Nightmare"
(UnhappyFranchisee.Com) AAMCO franchise called a "Financial Nightmare" in the final installment of an Aamco expose aired by NBC4 in Washington, D.C.
In the multi-part series, the News 4 I-Team went undercover to investigate allegations of consumer fraud at AAMCO stations from Virginia to Maryland, DC to Delaware.
In the final installment, News 4 I-Team turned its focus on the plight of struggling and failing Aamco franchise owners.
According to the News4 report, "There are more than 700 AAMCO stations across the country.
"Nearly all are owned by independent franchisees, people who spent tens of thousands of dollars for the right to put an AAMCO sign on their storefront.
"But some owners told the News4 I-Team they're unhappy.
"'I'm talking to you because I'm desperate.'"
"One owner is so afraid of retaliation from the company, we agreed to hide his identity. "I'm scared because of the threats I get…"
When asked about his decision to buy an Aamco franchise, another Aamco franchise owner stated:  "'I think we got duped.'"
Watch the News 4 I-Team AAMCO Franchise Expose.
Here are some of the more notable quotes from the AAMCO franchise expose on NBC4.
An AAMCO franchisee claims the basis of training is the scripted procedure for convincing customers to allow them to get customers to let them take the transmissions out of their cars for inspection.  The franchisee claims the scripts don't work:

.

He said to start the business, he paid about $40,000 down and another $20,000 for AAMCO's required training program. "Everything was positive from AAMCO. What they do for you, their business model has been proven, you don't need to know anything about transmissions to be in the transmission business because their model eliminates that. All you have to do is follow the model."

.

He told us he spent most of the month-long training course practicing how to use telephone scripts, line-by-line dialogue employees read to hesitant customers, telling them, for example, "Your transmission has an internal problem and it needs to be rebuilt."

.

He said AAMCO insisted every store use these scripts to convince customers to pull the transmissions out of their cars. "The training is nothing about how to market your business. Really, it's all about the telephone sales and getting the car."

.

But he and other owners told the News4 I-Team they quickly discovered the scripts didn't work and they started to lose money.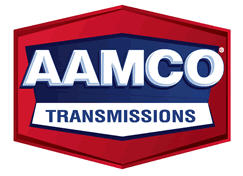 A former AAMCO employee turned whistleblower said that recruitment of inexperienced owners and high fees help cause many franchisees to fail:
They all blamed the mandatory fees AAMCO charges for things like advertising, as well as a percentage of every sale.

.

Mike Johnson worked for AAMCO corporate headquarters from 2010 until last year.

.

"Where I have a problem is so many of these new franchisees have no automotive background," he said. "I think they're selling, you know, the hope of the American dream. And they're setting these people up. A lot of people don't have the knowledge and experience, and I think a lot of them fail."

.

Why does he believe it? Because he was one of the guys AAMCO hired to take over failing franchises while the company tried to find a new owner.

.

According to a popular franchise watchdog site, AAMCO ranked as one of the "Worst 25 Franchises" in the nation last year because almost 40 percent of its franchises fail based on a failure to repay government Small Business Administration loans.

.

Johnson said he personally flipped about 18 of these failing stores in two years. "They pretty much want to get your deposit and get you through the class and sell you the store and then collect the 7, 7-and-a-half percent." He explained, "I've been in the automotive industry many, many years. You can't run a business like that and be successful."

.

When asked if he would own an AAMCO franchise, he quickly replied, "Nope."

.

He then explained his reasoning. "The percentage you pay to corporate. The ads, the advertising. The control. They have ultimate control over the entire business. I would not. And I was really interested in doing it," he said. "I'm 56 years old. I would love to retire with a couple of good stores. But not AAMCOs."
AAMCO denies the allegations.
Also Read:
AAMCO TRANSMISSION Franchise Complaints
COTTMAN TRANSMISSION Franchise Complaints
ARE YOU AN AAMCO FRANCHISE OWNER OR FRANCHISEE?  ARE YOU FAMILIAR WITH THE AAMCO FRANCHISE OPPORTUNITY?  SHARE A COMMENT BELOW.
Tags: aamco complaints, aamco lawsuit, aamco ripoff, aamco scam, AAMCO Transmissions Franchise, AAMCO Transmissions, AAMCO Transmissions Franchise complaints, AAMCO Transmissions Franchise info, AAMCO Transmissions Franchise information, transmission Franchises, owning a AAMCO Transmissions Franchise, start an AAMCO Transmissions Franchise