WORKIEZ: Please Stop Deceiving U.S. Military Veterans
WORKIEZ has barraged the Internet & social media with misinformation that deceives military veterans about the true risks of the JDog franchise program.  Please ask WORKIEZ and its investors to remove its baseless claims & stop misleading U.S. Veterans & their families.  by Sean Kelly, Operation Franchise Truth for Veterans
(UnhappyFranchisee.Com)  U.S. military veterans made personal sacrifices and put their safety on the line to defend our freedom and well being.
Now it's our turn to defend them.
For years, Berwyn, PA-based JDog Franchises, LLC & its associates have promoted a false success story that led many trusting veterans into bankruptcy and financial ruin. (See:
Companies like WORKIZ have helped obscure the true risks and high failure rates of the JDog Junk Removal and JDog Carpet Cleaning franchises by posting false information and deceptive claims.  (See:  WORKIZ LIES: The JDog False Success Story )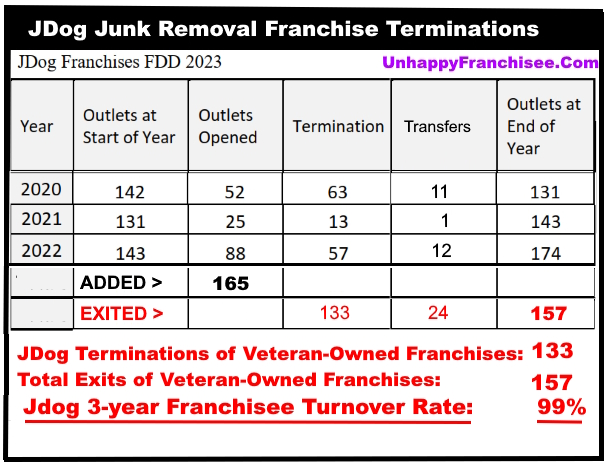 The truth is – according to the company's own numbers and a warning by the California Department of Financial Protection & Innovation (CDFPI) – out of 344 JDog franchises that opened, 244 exited prematurely through terminations or ownership transfers.
The list of JDog franchise owners who had their franchises terminated or transferred includes veterans from every branch of military service, including the ARMY, NAVY, MARINE CORP. and COAST GUARD.  (List of JDog Franchisees With Closed or Failed Franchises )
Please Ask WORKIZ & Its Backers to Delete the Lies & Stop the Deception
WORKIZ is an Israeli startup company providing scheduling software to service businesses.
They are funded by more than $20M in venture capital provided by (mostly) Israeli investment firms including:
WORKIZ, Inc.  San Diego, CA
Lead Edge Capital based in New York City and Santa Barbara
NewEra Capital Partners based in Tel Aviv-Jaffa, Israel
Aleph (Ah-lefff) A VC fund also based in Tel Aviv, Israel
Magenta Venture Partners Herzliya (Hers-leeya), Israel
You can leave a comment below, send us a statement or contact the companies directly.
Writers, Bloggers & All Who Support Our Military Veterans: Please Spread the Truth
WORKIZ LieZ Image Gallery contains editorial images meant to be shared by and with interested parties.
They are made available for your free use (with attribution) via Creative Commons license.  Just give us credit & link to UnhappyFranchisee.com
These images and text communicate what we've learned in our investigation of the JDog Junk Hauling franchise misinformation campaign that, in our opinion, overstates the success and obscures the true risks of this franchise.
| | |
| --- | --- |
| | WORKIZ LieZ © 2023 by Relentless, Inc. is licensed under CC BY 4.0 |
| WORKIZ LieZ © 2023 by Relentless, Inc. is licensed under CC BY 4.0 | |
| WORKIZ LieZ © 2023 by Relentless, Inc. is licensed under CC BY 4.0 | |
| | |
| | |
| | |
| | |
| | |
| | |
| | |
.WHY DOES WORKIZ PROMOTE A FALSE SUCCESS STORY THAT MISLEADS VETERANS?
WHAT ELSE ARE THEY LYING ABOUT?
If you are among the veterans or military family members whose JDog franchise(s ) closed before reaching the end of the contract term, please accept our condolences.
Please share your experience and insights so fellow veterans can make informed investment decisions regarding the JDog franchise.
All JDog Franchise Posts (Most Recent First)
Franchise Warning: JDog Junk Hauling for Veterans (Index)
Letter to JDog Franchises LLC President Kevin Kopa
OPEN INVITATION TO WORKIZ, JDOG, OTHERS: Unhappy Franchisee extends an open invitation to all those discussed to provide corrections, explanations, clarifications and/or rebuttals.  We will correct factual errors & alternative views fairly.  Anonymous or signed comments are welcome below or can be emailed in confidence to UnhappyFranchisee[at]Gmail[dot]com.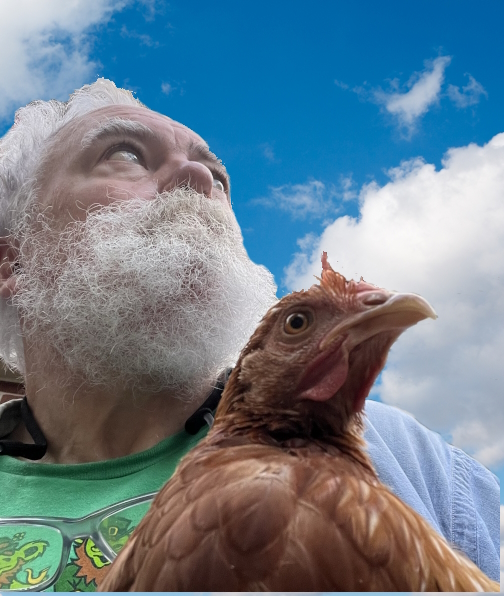 Sean Kelly is an independent investigative journalist with 35 years of franchise industry experience.  Since founding UnhappyFranchisee.Com in 2006, his reporting has exposed & shut down several predatory franchise & investment schemes.  Sean Kelly is a franchise watchdog who prompted and aided the FBI investigation that shut down the 165-victim multi-million-dollar NY Bagel franchise scam and landed perpetrators Dennis Mason & Joseph Smith in federal prison. 
Sean was featured in the ABC Four Corners expose of 7-Eleven wage theft in Australia and has served as an advisor to Dateline NBC.  He has withstood bullying, intimidation & frivolous lawsuits as high as $35M and never lost.  His crack editorial staff and fact checkers include Chick, Gem, Red, Pru & Joanie the Rescue Chicken.
Contact the author at UnhappyFranchisee[at]Gmail[dot]com
TAGS:  WORKIZ, Adi Azaria, Adi "Didi" Azaria, Benjamin Fish, Jerry Flanagan, Aleph Venture Capital, Magenta Venture Partners, New Era Capital Partners, Magenta Venture Partners, Maor Investments and TMT Investments, JDog, JDog Junk Removal franchise, JDog Carpet Cleaning franchise, JDog failure rate, veterans franchise, franchise for veterans