Criston Menz – Cuppy's Coffee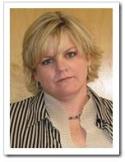 We were immediately impressed with how friendly and family oriented the entire Cuppy's Coffee organization was…. Once they had our money, everything changed.


[Please read the disclaimer at the bottom of this post]
Location: Albuquerque, NM
Franchise: Cuppy's Coffee & More
Related Entities: Elite Manufacturing, Medina Enterprises
Current Status: "Trying to get return of our $35,900 "refundable" build-out fee, as per our agreement"
Time period: 11/06 – present
Total investment to date: $35,900 (not including any interest and incurred fees in trying to obtain our monies back)
UF: What's your background? What were you doing prior to owning your franchise?
Criston had been in the café business for 26 years; owner/operator of Cheese & Coffee Cafe, General Manager at Einstein's Bros. Bagels, and manager with Starbucks. At the time of purchase, I was on maternity leave as an Executive Team Lead with Target.
UF: When did you decide you wanted to own your own business? Describe the process you went through to determine which franchise to buy.
At the time, we had our first baby on the way, so we decided to look for a business opportunity that would allow us more freedom to spend with our new child. I came across a business/franchise opportunity for a café in the Sunday paper and called. The company was a new start up from an existing company Java Jo'z, now called Cuppy's Coffee. They gave all the right answers to the questions I had. I followed up and did the research on-line at all the appropriate business bureau's searching for anything negative. Any concerns I had vanished when I spoke with Robert "Morg" Morgan, a top executive. Again, he had all the right answers to any of my concerns regarding the negative publicity surrounding Java Jo'z, where Roy Snowden came into play with Cuppy's as far as liabilities, how we could obtain financing for a new store, real estate assistance, franchise agreements, etc.
What did you find appealing about Cuppy's Coffee?
We were immediately impressed with how friendly and family oriented the entire Cuppy's Coffee organization was. It was so inviting to see a company value their people the way they described they did and what their vision was for the franchisor/franchisee relationship. We had heard horror stories about other franchisors. They seemed completely the opposite.
I had read a great deal on Baskin Robbins and Quizno's regarding allegations of price gouging the franchisees, and charging excessive service, franchise and marketing fees. Cuppy's made all of this seem as though they were not going to go down that path and hurt the franchisee. They claimed to be very franchisee oriented.
What was the company's sales process? What interaction did you have prior to becoming a franchisee?
What I didn't seem to realize then, but can comfortably say now, is that they used manipulative pressure tactics to get us to sign and get the money in. The charm of the Cuppy's Coffee organization was the forefront "lure." Throughout the application process they made you feel that you had to "audition" to see if you were right for them. Looking back, it was more about was your bank book looked like.
Once "approved," they sent the franchise agreement paperwork overnight to us and called us on the phone to walk us through the signing of the franchise agreement. Once they got that back to them, Elite took over and called religiously to get our down deposit.
Elite was the company that coincidentally, was also a subsidiary of Medina Enterprises, that did all of the build outs for the cafés. (They never mentioned the possibility of using another vendor than Elite.) Theresa St. Clair was the VP of Elite and the "pusher" to get the money quickly since, "they did hold the deal over for us." Theresa told me that she sold all of her Curves franchises and bought Cuppy's locations for her daughter to run in Colorado. She said this was a gold mine. She really is what sealed the deal for us as far as a win/win situation because I knew if it were the right location and product, mixed with my knowledge, there was no way we would lose.
We signed in early November of 2006, and they called at least 2x per day until December 1st, when they electronically received our payment.
The purchase order gave us an "out" if we did not get financing. I thought it would be as easy to get out as it was to get in. Was I ever so wrong!
Was the initial support what you expected?
The initial contact was comfortable with people who knew our name, our background, and made us feel valued and wanted us as a part of their organization. The support was FABULOUS until they got our 20% down payment of $39,500 paid to Elite for the construction of the build out.
Once they had our money, everything changed. From then on, we were ignored and left wondering what was going on. Trying to get anyone from Cuppy's to call us back was like waiting for it to snow in the summer time.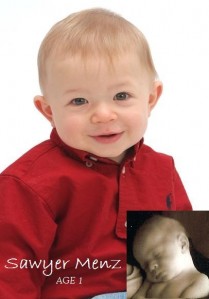 Is that when did things started to go wrong?
Things went wrong as soon as the monies exchanged bank accounts. We had little to no contact with anyone in December, and by January 2007, they stated that they were having problems securing our financing. Ironically, one of the initial draws to the company was all the proposed help they offered getting financing from the SBA with their "in-house" financing department.
They were well aware that we had financed the downpayment via a home equity line. At this point, they told us that we should not have taken out an equity line due to our debt ratio. They recommended that we purchase a Kiosk or a mobile kart instead of the café/drive thru that we wanted.
I gave birth the first of February. By mid March, we were thoroughly disillusioned with Cuppy's Coffee. Our calls were not returned and the run-a-round was getting to be too much. We thought If it's like this now, what kind of support could we to expect once we began building?
Who was helping you obtain financing?
Apparently, they were trying to finance us through a 3rd party financer, Bill Manning, who told me we were approved. Then upon speaking with Rob Folk (a supposed Franchisee who was contracted out to help the financing department in creating appropriate "verbiage" for the SBA applications) he said do not use Bill, he has been telling several people they are approved but cannot come through with the money. This was the final straw, them sending us to someone to finance us and then once approved, they turned around and said don't do it.
Your downpayment was returnable if you didn't get financing?
Correct . And it was also returnable solely within 30 days of 3rd party financing. Funny thing is we didn't get 3rd party financing and they still paid the 15k to Cuppy's some 48 days after the fact. The contract was never checked to which offer we wanted, etc…(look at PO. We decided to pull out.
Have you tried to resolve your issues with the franchisor? What was the outcome?
In March, 2007, we sent a letter requesting the return of out $35,900 refundable deposit, per our agreement. Instead of sending us a check, they sent us a settlement agreement that stated they would keep the franchise fee of $15k and pay us $20,900 in 8 equal installments over 8 months. They stated that they had invested our monies in their "new" company.
We found that unacceptable and unethical. We thought they had our refundable deposit set aside in escrow, as a professional company would have. We retained an attorney and sent a demand letter in May, 2007. We received no response. Our attorney sent a second demand letter in January of 2008. Still no response.
In January, I reported them to the Better Business Bureau of Florida, the Department of Agriculture and Consumer Services of Florida and the Florida Attorney General. They made one response to the Dept of Agriculture after 2 attempts, claiming their previous secretary lost the paperwork and they were in negotiations to settle. At that time, (March 14, 2008) Elite, Cuppy's or Medina, had not contacted me since the previous March regarding a settlement.
Another person who was in an identical situation as myself got my name from the attorney general's office and contacted me by phone letting me know about the negative stories being posted on the FranchisePick.Com and BlueMauMau.org blogs by many others in the same situation. I began blogging about our situation and, low and behold, they actually contacted us!
Cuppy's Coffee emailed us an offer to get our initial monies back in one lump sum, but before we had a chance to respond they said we missed a "deadline" we knew nothing about. They claimed we were now a prime candidate for "mediation" as we refused to settle(!)
What is your current situation? What would you like to see happen at this point?
I am tired of being bullied by a company that did me wrong. We have asked solely for a return of my initial monies in one lump sum as we paid to them. I told them I would sign their settlement offer and make good on the blogs and to all public agencies. Thus, once I agreed to this, it was too late.
At this point, I would like my monies returned with any extra fees I have incurred, a public apology from them as well and as much negative publicity that will make them accountable for the damage emotionally and financially that they have caused us.
Do you think that the franchise concept is a viable?
I truly believe that this company is a fraud being carried over from its predecessor, Java Jo'z. It is the same people and the same concept doing the same things. There are too many similarities in all the companies under Medina that have made me question the validity of this franchise or any other that they are attempting to create. The people's names are the same, but the franchise name has changed. I have yet to hear a warm and fuzzy happy ending with this company that has not been "created" by the company.
What mistakes did you make? Looking back, what would you have done differently?
I would have talked my partner out of wanting to go into business for ourselves. I would have not assumed that the purchase order for Elite would be placed in 3rd party escrow and would have insisted that it be done that way.
How has your franchise investment decision affected your life?
Our debt has increased and we have nothing to show for it. We pay monthly on something we do not have. The time that we have invested to get this Cuppy's Coffee franchise, and the time and stress we have invested to get out of the Cuppy's Coffee franchise has been a nightmare. It makes it difficult to do our normal day's work with this hanging over our heads and having to tend to it regularly.
What advice would you give to prospective franchise owners?
Read the blogs. You will find out more information regarding any company by reading the blogs and asking all the right questions there. Be informed, very informed.
For more information, feedback or questions on how you can participate on UnhappyFranchisee.com, email us at unhappyfranchisee@gmail.com
Disclaimer: All personal stories on UnhappyFranchisee.Com are information, claims and opinions are those of their respective authors and do not reflect the opinions of UnhappyFranchisee.com, Relentless, Inc., its owners or the other contributors that appear on this blog. These interviews reflect the opinions and perceptions of the franchisees who provide them, and have not been verified for factual accuracy. If you are investigating a franchise opportunity, we encourage you to do your own due diligence and draw your own conclusions.