STRATUS BUILDING SOLUTIONS: Open Letter From Unit Franchisees
UnhappyFranchisee.com received this open letter from Stratus unit franchisees to the franchisor and master franchisees of Stratus Building Solutions.
OPEN LETTER TO STRATUS FRANCHISING, LLC AND ITS MASTER FRANCHISEES
May 22, 2012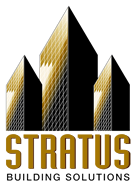 From the beginning of this dispute through today, Unit Franchisees have been open to working with Stratus to address the flaws we've identified in the business model used by Stratus. It has always been the position of the Unit Franchisees that Stratus could become the leader in the industry if all parties undertook a serious review of the issues with the goal of making the system fair.
As you know, the Stratus model is not unique and is being scrutinized in several forums throughout the country. Our position was made known through discussions with the attorneys representing Stratus at the time we first filed suit. However, our efforts were quickly rebuffed and we started down the path of litigation. The existing Unit Franchisees remain hopeful that ultimately the system, in whatever form it takes, will give them the only thing they wanted from the start: the ability to improve their lives through their own hard work.
We do not believe that there can be anything that remotely resembles resolution unless the Unit Franchisees are included in ongoing discussions. In addition, the harm to Unit Franchisees that could not survive in this system and have moved on to other opportunities has to be addressed now.
You can no longer afford to assume that the Unit Franchisees are powerless to do anything.
Never forget that there are large numbers of Unit Franchisees who now feel empowered because we listened to them and brought them together in an organized manner. We welcome the opportunity to sit down at the table right now with Stratus and the Masters to resolve these issues. If everyone is willing to make some concessions, there can be a global resolution. Doing it piecemeal will only cost everyone more time and money. Ultimately, the choice is yours.
We have committed to represent our clients zealously no matter how long it takes. I think everyone can agree that litigation is bad for business. When looking at these issues, emotion must be removed from the equation. This case is about business decisions, some of them difficult, which must be made.
Please consider this letter as the Unit Franchisees request that they be included in the discussions now underway. We hope that Stratus and the Masters make the right decision as they move forward.
Very truly yours,
Jonathan E. Fortman
LAW OFFICE OF JONATHAN E. FORTMAN, LLC
10 Strecker Road, Suite 1150

Ellisville, MO 63011

Telephone (314)522-2312

Fax (314)524-1519

www.fortmanlaw.com

JONATHAN E. FORTMAN

Attorney at Law

KELLY M. SPANN

Paralegal
Related reading:
STRATUS Franchise: Are Stratus Master Franchisees Jumping Ship?
STRATUS Franchise Called "Pyramid Scheme" on FOX News
STRATUS BUILDING SOLUTIONS Franchise Complaints
ARE YOU FAMILIAR WITH STRATUS BUILDING SOLUTIONS FRANCHISE DISPUTES?  FEEL FREE TO SHARE A COMMENT BELOW.