LIBERTY TAX Scam Exposed by Franchise Owner
Liberty Tax franchise owner Tami Woestemeyer didn't make it through her first season without being targeted for a tax refund scam.
Thanks to her quick thinking and the alleged scammer's overly flamboyant ways, Woestemeyer helped expose the scam that specifically directed at Liberty Tax franchise locations.
How the Liberty Tax Scam Worked.
According to the Colorado Springs Gazette, the alleged scammer is 50-year-old Randall Heath.  Heath was booked into the El Paso, Texas County jail on Feb. 2 on suspicion of 23 counts of money laundering, theft, identity theft, forgery and giving false information to a pawn broker.
According to police, Heath used stolen identities to obtain refund anticipation loans from several Liberty Tax Service offices
Since mid-January, police say, Heath has been using stolen identities to try to get loans from several Liberty Tax Service offices. .
The identities had been obtained by a break-in at a home that contained records from a defunct business that contained its clients' personal information.
Heath allegedly used the stolen information to create fake driver's licenses and phony W-2s for each of the identity theft victims.
He then used the phony W-2s to apply for seven $1,500 loans from different Liberty offices as well as a $50 bonus for filing taxes with Liberty, for a total of $10,850.
At some of the Liberty Tax offices, Heath asked for the loans to be deposited directly into a bank account and asked for a check for the others.
According to Woestemeyer, the social security number checked out and his picture ID appeared real, so she initially processed the scammer's paperwork.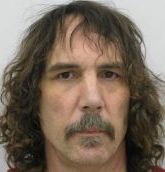 Ain't no Cure for Stupid, Mr. Heath
If Heath hadn't over-acted and made some stupid mistakes, he may have been home free.
But over-act he did.  Heath arrived at the Liberty Tax office in cowboy boots, cowboy hat and vest, gold chains, and flashy jewelry on his fingers.
He claimed that he worked for the U.S. Department of Homeland Security, though his W-2 wasn't from the agency. 
(At another Liberty Tax office, Heath allegedly "handed over a W-2 claiming an Alaska state tax. The problem: Alaska has no state tax… Heath returned an hour later with a corrected W-2.)
Initially, Woestemeyer processed his paperwork anyway, but her suspicions grew after she thought back on an offhand-comment he made.  She called several other Liberty Tax locations and all had reported seeing the odd, bejewelled cowboy.
That's when she called police.  When Mr. Heath returned to pick up his check, they were waiting to add steel bracelets to his fashionable ensemble.
Warning for Liberty Tax owners:  The next guy might not be so dumb.
Police seized $17,000 in a bank account Heath allegedly set up under the name of one of the identity theft victims. In addition to tax fraud, police suspect Heath attempted to use victims' personal information to to pawn gold jewelry and try to obtain financing from a local used car dealership.
But what's scary is that if he had not overplayed his hand with the rhinestone cowboy from Homeland Security routine, he might have continued to get away the scam.
So Liberty Tax preparers be warned:  Make sure your customers are who they say they are, especially if they have Alaskan W-2s.
WHAT DO YOU THINK?  SHARE A COMMENT BELOW.