LIBERTY TAX Franchise Warning Part 1
A Liberty Tax franchisee, who posts on UnhappyFranchisee.Com as NC Hill Billy, warns prospective about the downsides of the Liberty Tax franchise opportunity.
The Liberty Tax franchise website claims "Liberty Tax provides you with a proven marketing plan, operating guidelines and training. All of our years of experience have laid the foundation, but we don't stop there.
"Liberty Tax has already gone through the learning curves and created the secrets of success for the tax preparation industry.
"That ultimately helps you to minimize risk and gives you the best possible chance to succeed."
However, Liberty Tax franchise owners tell us a much different story – telling us that the Liberty Tax franchise provides more burdens and impediments to success than benefits.
In a series of comments left on our LIBERTY TAX SERVICE Franchise Complaints post,  NC Hill Billy warns of a high franchise failure rate, high royalty fee, ineffective marketing, high expenses, low income, being forced to to tax returns for free, an unfair, one-sided franchise agreement, and more.
What follows are the opinions of commenter NC Hill Billy.  We have added the bolded subheads for readability.
Are you familiar with the Liberty Tax franchise?  Please leave a comment – positive or negative – below.
A Warning from a Liberty Tax Franchise Owner
NC Hill Billy writes:
I would not recommend the Liberty Franchise to anyone.
Lets address some facts.
High royalty fee: 5 years, royalty fees 14% marketing fees 5%. Right off the very beginning you pay 19% of your revenue to Liberty JTH Holdings. Before I forget, there is a minimum royalty fee beginning at $8000.00 1st year and the amount increases to $11500.00 beginning the 2nd year.
One-sided franchise Agreement: is a living document for the franchisor not the franchisee. When you originally sign this agreement, you have no input at all, it is very one sided. This means that JTH Holdings can change this agreement at anytime without you having to sign a thing and you still have to be responsible for the changes in this living agreement. Liberty constantly changes this not to protect you but to protect Liberty themselves.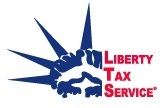 Lack of AD accountability:  In the franchise agreement the area developer is not responsible for anything they do. So if you are provided some bad advice by the area developer. Too bad they are not responsible for anything they do. Most AD's do not care about your success at all.
In the franchise agreement you sign away your rights to mention or speak about Liberty Tax Service for a minimum 2 years after your contract ends. If you are terminated then it is for life. Pretty hard to explain to your future employer what your have been doing for the past 5 years, almost like being in jail.
Unfair dispute resolution:  In the franchise agreement you agree that any legal case will go through the federal court system in Norfolk Virginia. This puts you at a great disadvantage, especially when you live outside of Virginia. You will have a difficult time finding an attorney that can represent you in Norfolk or is familiar with the federal judges.
Tech Support: Liberty promises you the sun, wait until you have to request tech support, and you quickly discover how poor the support is.
Ineffective Marketing:  Liberty Tax maybe a franchise, but it does not automatically draw in clients..   You pay 5% advertising fee, very little of that money is spent into your territory. Instead Liberty wants you to spend your money and time advertising. Depending on where your territory is you will quickly learn that Liberty's marketing techniques do not work. There marketing techniques are aimed for low income areas and bank product type clients (not ones that have their refunds directly deposited into their own bank accounts), instead clients that are talked into getting bank loans at extremely high interest rates, bank fees, transmitter fees and much higher preparation fees. Liberty's practice is to prey on the low income clients, similar to vultures on dead carcasses.
Mandatory free returns:  Franchise agreement requires you to do 200 free returns. If you fail to do 200 free returns then Liberty threatens you with failing to follow the system. They will also keep any bank product refunds that you may be eligible for and reverse royalties.
Lack of Teamwork:  Liberty does not promote teamwork amongst franchisees. Instead you use one franchisee against the other. Each Liberty office is totally independent, you will quickly learn that other Liberty offices do not work or market together.
Pricing not standardized:  Return pricing there is no standard pricing between offices. Instead you may have a Liberty office offering deep discounts and you are expected to offer the same. Deep discounts do not work, instead of helping you to grow they actually destroy your business. Just carefully watch the "Closing the Sale video" or attend the Fanatical University and you will learn differently.
Lease liability:  After signing your 5 year contract, Liberty will encourage you to sign a 5 year plus lease on a space. Even if you terminate your agreement with Liberty early this does not necessarily mean that you can terminate your contract with your landlord. Which now leaves you on the hook to continue to pay the rent until your contract has expired or until the landlord finds a new tenant.
Higher expenses/Lower income than expected:  If the reasons I have listed or all of the previous posts do not convince you to stay away from Liberty. Then sign on, however you will most likely will loose your life savings, retirement plans, cash value in your life insurance policy and maybe your own home. The failure rate is extremely high or the expected income is far less and the expenses are far higher than expected.
Also read: LIBERTY TAX SERVICE Franchise Complaints (2600+ comments)
LIBERTY TAX JTH Holding, Inc. Receives NASDAQ Notice of Non-Compliance
LIBERTY TAX Leaked Email Exposes Sleazy Sales Tactics
LIBERTY TAX Service Fiscal 2013 First Quarter Results
LIBERTY TAX IPO: Fiscal 2012 Full Year Results, OTC Trading
LIBERTY TAX: Are Liberty Tax Franchise Owners Living Their Dreams?
Are LIBERTY TAX SERVICE Franchise Owners Happy?
ARE YOU FAMILIAR WITH THE LIBERTY TAX FRANCHISE OR JTH HOLDING INC.? SHARE A COMMENT BELOW.
TAGS: Liberty Tax, Liberty Tax franchise, Liberty Tax franchise warning, Liberty Tax complaints, Liberty Tax franchise complaints, Liberty Tax sucks, John Hewitt, JTH Holding, Inc., Nasdaq: TAX, Liberty Tax franchise costs,