ICHTER THOMAS: Franchisees Can Now Use FTC Franchise Rule to Sue in Georgia
A Georgia court has ruled that franchisees can sue franchisors who breached the disclosure obligations required of them by the FTC's Franchise Rule.
(UnhappyFranchisee.Com) The precedent-setting ruling by the Georgia Court of Appeals came down July 16, 2014, in Legacy Academy, Inc., et al., v. Mamilove, LLC, et al.  The Georgia Court of Appeals affirmed the judgment of the Superior Court of Gwinnett County finding Legacy Academy, Inc. ("Legacy") and its owners, Franklin Lee Turner and Melissa Veal Turner (the "Turners"), committed fraud and criminal theft by deception with respect to a former Legacy franchisee.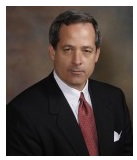 Why is this a big deal?  According to Ichter Thomas principal Cary Ichter,  franchisees cannot sue to enforce the FTC Franchise Rule.  Several courts have concluded that, even if a franchisor violated the Franchise Rule, the franchisee is still stuck with the franchise agreement.  However, the ruling means that in Georgia courts, breaches of the FTC Franchise Rule are actionable under the Georgia Civil Code O.C.G.A. § 51-1-6 which addresses "Recovery of damages upon breach of legal duty."
[Pictured, left, Attorney Cary Ichter]
So, while franchisees cannot sue directly for breaches of the FTC Franchise Rule per se, in Georgia they can sue because violation of the Franchise Rule contitutes a breach of legal duty.
It's also a big deal because the appeal ruling was decided by a seven-judge Court, with a four-judge majority concurring in the judgment.  As a result, the Court's decision is binding precedent.
It's an especially significant victory for Ichter Thomas on behalf of wronged franchise owners.
And it must be a sweet personal victory for attorney Cary Ichter, who has outspokenly asserted that franchisees should be able to sue for violations of the FTC Franchise Rule
(See Ichter's article:  Attorney Cary Ichter: There is No Federal Franchise Regulation)
Congratulations Mamilove, LLC, et al., Cary Ichter and the team at Ichter Thomas, LLC.
Keep up the good work on behalf of unhappy franchisees and fraud victims!
ALSO READ:
FRANCHISE DISCUSSIONS by Company
WHAT DO YOU THINK? SHARE A COMMENT BELOW.
TAGS: franchise, franchise opportunity, franchise complaints, franchise Lawsuits, franchise law, Georgia franchise law, Georgia franchise attorneys, attorney Cary Ichter, Ichter Thomas, Legacy Academy, Frank Turner, Melissa Turner, unhappy franchisee