HEITS BUILDING SERVICES Franchise Complaints
(UnhappyFranchisee.Com) Heits Building Services franchise complaints include allegations of outrageous percentage and other fees, accounts too far away, forcing franchisees to accept inferior accounts, bullying and pushiness, coming after franchisee for money even after they're broke, and making money even when franchisee fails.
Are you familiar with the Heits Building Services commercial cleaning franchise?  Please share your opinion with a comment below.
According to the 2013 Heits Building Services Franchise Disclosure Document (FDD), Heits has been sued before for similar allegations.
The Heits FDD states:
On January 7, 2005, HEITS® franchisee, Juliana Diniz, sought to cancel her franchise agreement for a Janitorial Business and recover her initial franchise fee.  Diniz alleged that Heits violated the New Jersey Consumer Fraud Act and New Jersey franchising laws, alleging that she was tricked into purchasing the franchise and had unanticipated expenses, work locations, and time of work, due to her lack of knowledge of the English language.

.

Heits counterclaimed against Diniz, alleging that her substandard servicing of janitorial accounts assigned to her under her franchise agreement caused Heits to lose those accounts as clients of the HEITS® System.

.

The court ruled in favor of Diniz on her claim and on the counterclaim. The court awarded Diniz restitution of her franchise fee, and the costs and expenses of the litigation, totaling $17,500.   Heits appealed this result in Diniz v. Heits Building Services, Inc. (Superior Court of New Jersey, Appellate Division, Docket No. A-4554-04T24554-04T2). The Appellate Division upheld the trial court's findings and judgment without issuing a published opinion, and the Court recorded Heits satisfaction of this judgment on June 22, 2006.
Read the Heits FDD here:  Heits Building Services 2013 Franchise Disclosure Document
HEITS BUILDING SERVICES Franchise Complaints
April 25, Rico of NJ posted this complaint about Heit Cleaning Services of Central and Northern New Jersey:
Heits Cleaning Services of Central and Northern New Jersey.  A nightmare of investment. Once you sign, you are a victim. I am speaking from my own bad experiences with these people, not just once, twice.  Call me stupid, but all i wanted is to work hard to make some money, not that much but enough for my family, even If I had to spend some to get it. Or so I thought.

I could not believe I even associated myself with these scammers. I have wasted my lifetime savings to pay for a franchise tag I never own, neither sell, for they will find any way to screw you over and over again. You are going to pay and still being asked to pay more for cleaning accounts you will never have control of, outrageous 25.28 % off your hard earned client's payment, even them sending your check, you have to pay, not to mention more fees if you fail to clean at clients' standards and the kind of accounts they will give you, you have to travel 17 to 30 miles one way to clean a meticulous account.

Do the math!  Obviously I didn't, shame on me for being fooled twice by these scumbags.

These assholes are pushy (they will push you to accept an account otherwise it will be a lost account and that means if they owe you a certain amount of business, whatever the amount of that account that you refused to sign will be your lost.  They are bullies and most importantly, they will do anything to play you. Believe me you will never grow your business, I didn't, despite of my hard work, the harder you work, the harder you fall, i guess that is my own saying I learned when I started dealing with Heit, for they will be the one thriving, always.

More accounts you signed for, More of so called "notes" to pay for either being multiplied by 3 or 5, depends on their mood but mostly 5, that means more money you need to put on their pockets, and there is no escaping it for the main guy main franchisor is a "master" with the degree on business. wise, bad people.

If you are weak, they will be feasting on you, whatever that means, stay away from Heits Cleaning Services.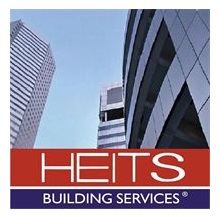 April 28, Rico of NJ added:
… I have no choice but to pay them whatever I signed for even though I did not make a single penny. it was a nightmare investing with Heits, a bad reality That i will be taking to my grave. I wish I could get out of this mafia of cleaning services, i don't care anymore of the money that I have lost, It is long way gone!, but i refuse to pay up anymore!

…Is there anyone here who could help me to file a complaint about Heits Cleaning Services of Central and Northern NJ for at least getting away from them. I have lost my lifetime savings to them and they are still coming after me. I have paid them all my money and do not have anything more to hire a lawyer to protect me. I know it is so impossible to win this fight and i am very scared of them. I never made money working for them and just because I stupidly signed papers with them, without any counseling, they are using them against me, I never made money from my franchise. Is there any government agencies that could help me? Please help.
ARE YOU FAMILIAR WITH THE HEITS BUILDING SERVICES FRANCHISE OPPORTUNITY?  SHARE A COMMENT – POSITIVE OR NEGATIVE – BELOW.
TAGS: Heits Building Solutions franchise, Heits Building Solutions franchise complaints, Heits Building Solutions of Central and Northern New Jersey, janitorial franchise, commercial cleaning franchise, franchise scams, franchise complaints, unhappy franchisee