FRANCHISE AGREEMENTS: What Prospective Franchisees Should Know About Dispute Resolution
"FRANCHISE AGREEMENTS:  What Prospective Franchisees Should Know About Dispute Resolution" is the fourth part in the UnhappyFranchisee.Com series "Ten Things Every Prospective Franchisee Should Know About Franchise Agreements" by Dan Davis, Attorney, Ichter Thomas LLC
Topic Four: Franchise Dispute Resolution
By and large, your franchise agreement will determine your rights and duties if you decide to enter into a franchise relationship. Unfortunately, many franchisees fail to appreciate the significance of what is actually in their contracts until well after they have signed them and, often years later, wind up in litigation. My goal is to help prospective franchisees understand what they are agreeing to before entering into a franchise relationship.
Like it or not, franchise disputes often result in lawsuits. As repeat players, franchisors know this—as well as how those lawsuits will be conducted and can turn out. As a result, they draft their franchise agreements in ways that tend to benefit them. There are plenty of examples, but here are some of the more important ones:
Arbitration Provisions: Entire forests have been lost to papers and articles about the pros and cons of arbitration versus litigation. Truth be told, franchisees can stand to benefit from arbitration with its limited dispositive motion practice and relaxed rules of evidence. In my experience, however, most franchise agreements provide for arbitration, whether mandatory or not, which presumably means those franchisors think arbitration tends to serve their interests. In part, this is probably because franchisors can get the best of both worlds by drafting the arbitration provision so as to carve out certain issues, e.g., their requests for injunctive relief. More generally, franchisors who include arbitration provisions in their franchise agreements are probably anticipating faster resolution, more limited discovery, no potential for "runaway" juries or adverse precedent, and greater flexibility and privacy, all as compared to litigation.
Choice-of-Law Clauses: Franchise agreements only specify that the law of a particular state will govern any dispute "arising out of or related to" the franchise relationship. So long as that state's law has some relationship to either you or your franchisor and would not contravene a fundamental policy of another state's otherwise applicable law, these provisions are generally enforceable. If the franchisor has chosen the law of the state in which you will operate, this contractual provision should not be a particularly relevant consideration to you. Otherwise, however, you may well have your dispute with your franchisor resolved using the law of the state in which the franchisor is headquartered rather than the law of the state in which you operate. This can be outcome determinative. For example, you may be in a state with disclosure, registration or relationship laws but not be able to invoke them in the event of litigation or arbitration with your franchisor.
Venue Selection Clauses: Franchise agreements often specify an exclusive venue (the place where legal proceedings will occur) for any litigation or arbitration, and they are generally enforceable if properly drafted. As a practical matter, this means you could be required to arbitrate or litigate in an out-of-state venue, which can be a significant expense and tactical disadvantage for you.
[Pictured, Left, Attorney Dan Davis, IchterThomas LLC]
Shortened Limitation Periods: Franchise agreements often contain limitations periods (the amount of time to assert a claim for relief) shorter than would otherwise be available by statute. As a general rule, this is completely permissible so long as the period is not unreasonably short, e.g., three (3) months. As a practical matter, however, the contractual limitations period may be a significant bar to any claim for relief. For example, the United States District Court for the Northern District of Georgia recently held a contractual limitations period in a Moe's Southwest Grill franchise agreement providing that any claims had to be asserted within one (1) year from "discovery of the facts giving rise to" the claim meant one (1) year from when the franchisee was on "inquiry notice," i.e., had actual knowledge of facts sufficient to make it inquire further about other relevant facts. While the Court of Appeals for this Eleventh Circuit reversed this decision following an appeal in which we were involved, one (1) year is not a particularly long period of time to file suit or demand arbitration, particularly against an entity with which you have a significant business relationship.
Damage Limitations: Franchise agreements frequently contain provisions purporting to prohibit franchisees from recovering certain categories of damages, particularly exemplary or punitive damages. Such provisions, if enforceable, can make it uneconomical for a franchisee to litigate or arbitrate an otherwise viable dispute. This disincentive likely will have no effect on the franchisor, who generally has greater resources (particularly if the franchisee is preliminarily enjoined from operating using the franchisor's trademarks) and could not recover exemplary or punitive damages when suing for breach of a franchise agreement anyway.
Prevailing Party Provisions: Franchise agreements may provide that the losing party must pay the winning party's expenses, including attorneys' fees. These costs can be very substantial—indeed, in some cases, they may approximate or even exceed the amount in dispute. Again, this can completely change the cost-benefit analysis so as to prevent litigation or arbitration at all or force a franchisee with comparatively limited resources and a potentially losing case into an unfavorable settlement prematurely.
All that said, most if not all of these contractual provisions are probably non-negotiable. Even if they were, your potential franchisor may be highly skeptical if you appear to be contemplating a future lawsuit before you even sign the franchise agreement. With all that being said, however, you have options. If you would like some assistance with the due diligence process or you are already in a franchise relationship and headed to or already in a dispute, I'd be happy to help. Give me a call at 404-869-5261.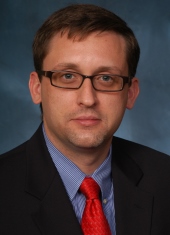 Dan Davis, Ichter Thomas, LLC, Atlanta, Georgia
See Dan's profile and articles in our Franchise Attorney Directory:  Dan Davis, Attorney
ALSO READ:
1.  FRANCHISE AGREEMENTS: What Prospective Franchisees Should Know About Terms & Renewals
2. FRANCHISE AGREEMENTS: What Prospective Franchisees Should Know About Operations Manuals
3. FRANCHISE AGREEMENTS: What Prospective Franchisees Should Know About Merger & Non-Reliance Clauses
4. FRANCHISE AGREEMENTS: What Prospective Franchisees Should Know About Dispute Resolution
5. FRANCHISE AGREEMENTS: What Prospective Franchisees Should Know About In-Term Support and Assistance
This blog includes information about legal issues.  Such information is for informational purposes only and is not intended, and should not be taken, as legal advice on any particular set of facts or circumstances.  If you want advice or guidance on a specific legal problem, you should contact an attorney.  Receipt of this information, use of the same or both is not intended, and should not be construed so as, to create an attorney-client relationship between you and Ichter Thomas, LLC or any of its lawyers.
ARE YOU FAMILIAR WITH ISSUES RELATED TO DISPUTE RESOLUTION IN FRANCHISE AGREEMENTS?  PLEASE LEAVE A QUESTION OR COMMENT BELOW.
tags: Franchise agreements, franchise information, franchise dispute resolution, franchise Arbitration Provisions, franchise Venue Selection Clauses, franchise law, franchise Choice-of-Law Clauses,franchise Damage Limitations, Dan Davis, attorney Dan Davis, Franchise Attorney Dan Davis, Ichter Thomas law firm, Georgia franchise attorney, Atlanta franchise attorney
ALSO READ:
1.  FRANCHISE AGREEMENTS: What Prospective Franchisees Should Know About Terms & Renewals
2. FRANCHISE AGREEMENTS: What Prospective Franchisees Should Know About Operations Manuals
3. FRANCHISE AGREEMENTS: What Prospective Franchisees Should Know About Merger & Non-Reliance Clauses
4. FRANCHISE AGREEMENTS: What Prospective Franchisees Should Know About Dispute Resolution
5. FRANCHISE AGREEMENTS: What Prospective Franchisees Should Know About In-term Support & Assistance