FRANCHISE AGREEMENTS: What Prospective Franchisees Should Know About Merger & Non-Reliance Clauses
"FRANCHISE AGREEMENTS:  What Prospective Franchisees Should Know About Merger and Non-Reliance Clauses" is the third part in the UnhappyFranchisee.Com series "Ten Things Every Prospective Franchisee Should Know About Franchise Agreements" by Dan Davis, Attorney, Ichter Thomas LLC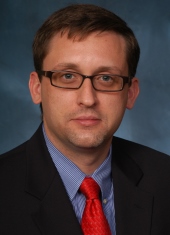 Topic Two: Merger and Non-Reliance Clauses.
Franchisors include "legalese" in the agreements they draft for a reason.  Two very important examples are merger clauses (also called integration clauses) and non-reliance clauses.     A merger clause typically says that the franchise agreement represents the entire agreement between the parties and supersedes all prior negotiations, representations, and agreements.  A non-reliance clause, on the other hand, states that the parties have not relied upon any unenumerated representations in deciding to execute the franchise agreement.
[Pictured, Left, Attorney Dan Davis, IchterThomas LLC]
Why are these clauses important?  Because, in a very significant percentage of franchise disputes, the franchisee asserts it was induced to sign the franchise agreement by fraud, e.g., as the result of an unreasonable financial performance representation.  One of the franchisor's principal defenses to this argument is that the merger clause prevents the franchisee from introducing any "parol" or extrinsic evidence (that means any representation not actually in the agreement) as to whether the franchisor actually made a false representation of fact.  The franchisor's other major defense will be that, even if it did misrepresent facts, the non-reliance clause makes the franchisee's reliance on that alleged false representation unreasonable or unjustifiable.
Either argument may bar a claim of fraudulent inducement "as a matter of law."  In layman's terms, this means that even if a franchisor outright lied to a franchisee to trick them into entering a franchise agreement, a jury may never hear about it.  See, e.g., Cottman Transmission Sys., LLC v. Kershner, 536 F. Supp. 2d 543, 553-54 (E.D. Pa. 2008); Am. Casual Dining, L.P. v. Moe's Sw. Grill, LLC, 426 F. Supp. 2d 1356, 1368 (N.D. Ga. Apr. 5, 2006); Papa Johns Int'l, Inc. v. Dynamic Pizza, Inc., 317 F. Supp. 740, 744-46 (W.D. Ky. 2004); Cook v. Little Caesar Enters., Ltd., 210 F.3d 653, 659 (6th Cir. 2000) (applying Michigan law).
Of course, different states have different approaches.  Under Georgia law, for example, a merger clause executed in an arm's length transaction precludes a claim for fraud based on a pre-contractual representation as a matter of law if it would vary or alter the terms of the written contract.  See First Data POS, Inc. v. Willis, 546 S.E.2d 781, 785 (Ga. 2001).  Under New York law, this result only follows if the merger or non-reliance clause specifically references the particular misrepresentation(s).  See Aetna Cas. & Sur. Co. v. Aniero Concrete Co., 404 F.3d 566, 575-76 (2nd Cir. 2005).  Under Illinois law, a standard merger clause will not bar a claim for fraudulent inducement as a matter of law but a non-reliance clause will.  See Triumph Packaging Group v. Ward, 877 F. Supp. 2d 629, 647-48 (N.D. Ill. 2012).
This brings us to the FTC's Franchise Rule, which provides that a franchisor may not "require a prospective franchisee to waive reliance on any representation made in the disclosure document or in its exhibits or amendments." 16 C.F.R. § 436.9(h).  As the FTC noted during the rule-making process:
[W]e are persuaded that franchise sellers should not be able to use integration clauses or waivers to insulate themselves from false or deceptive statements made in a franchisor's disclosure document. This is particularly true of those sections of the disclosure document pertaining to matters other than the terms of the franchise agreement that cannot be negotiated, such as the franchisor's prior business experience, litigation history, financial performance representations, and financial statements. The Commission has long recognized that the integrity of a franchisor's disclosures is critical to prospective franchisees who rely on such information in making their investment decision…. Further, as discussed above, the original  and final amended Rules also prohibit franchisors from making statements that contradict those in their disclosure documents.  [See 16 C.F.R. § 436.9(a).]  The use of integration clauses or waivers to disclaim statements in the disclosure document that the franchisor authorizes would undermine the Rule's very purpose by signaling to prospective franchisees that they cannot trust or rely upon the disclosure document.
Disclosure Requirements and Prohibitions Concerning Franchising and Business Opportunities, 72 Fed. Reg. 15,534 (Mar. 30, 2007).
It is vitally important to understand what this Rule means.  First, the Rule does not prohibit franchisors from disclaiming any and all representations made outside the FDD.  Second, and perhaps even more importantly, the Rule does not necessarily override contract law.  Thus, if a franchisor does use merger and non-reliance clauses in their franchise agreement, it may have violated the Rule—but this does not mean that the franchisee will have a legally viable fraud claim.  See Bonfield v. AAMCO Transmission, Inc., 708 F. Supp. 867, 868 (N.D. Ill. 1989) ("Statutes such as the Franchise Act (and its progenitor, Rule 10b-5) work a dramatic change in caveat emptor notions – but they do not repeal freedom-of-contract doctrines…").  As we all know, there is no private right of action under the FTC's Franchise Rule, and establishing a violation of the Rule may be of small consolation if the violation does not unshackle the franchisee from the merger clause and non-reliance clause.
What's the bottom line?  As a prospective franchisee, you should not put any stock into oral representations of fact or promises that are not included in the written franchise agreement.  Think of it this way: If it is not in writing, it did not happen, and, if the writing is not within the four corners of the Franchise Agreement, it still may have never happened.
Furthermore, even if there are material representations in the FDD, make sure the "legalese" in the franchise agreement does not disclaim them.
If you would like some assistance with the due diligence process or you are already in a franchise relationship and mid-dispute, I'd be happy to help.  Give me a call at 404-869-5261.
Dan Davis, Ichter Thomas, LLC, Atlanta, Georgia
See Dan's profile and articles in our Franchise Attorney Directory:  Dan Davis, Attorney
ALSO READ:
1.  FRANCHISE AGREEMENTS: What Prospective Franchisees Should Know About Terms & Renewals
2. FRANCHISE AGREEMENTS: What Prospective Franchisees Should Know About Operations Manuals
3. FRANCHISE AGREEMENTS: What Prospective Franchisees Should Know About Merger & Non-Reliance Clauses
4. FRANCHISE AGREEMENTS: What Prospective Franchisees Should Know About Dispute Resolution
5. FRANCHISE AGREEMENTS: What Prospective Franchisees Should Know About In-Term Support and Assistance
This blog includes information about legal issues.  Such information is for informational purposes only and is not intended, and should not be taken, as legal advice on any particular set of facts or circumstances.  If you want advice or guidance on a specific legal problem, you should contact an attorney.  Receipt of this information, use of the same or both is not intended, and should not be construed so as, to create an attorney-client relationship between you and Ichter Thomas, LLC or any of its lawyers.
ARE YOU FAMILIAR WITH ISSUES RELATED TO MERGER AND NON-RELIANCE CLAUSES IN FRANCHISE AGREEMENTS?  PLEASE LEAVE A QUESTION OR COMMENT BELOW.
tags: Franchise agreements, franchise information, franchise due diligence, franchise merger clause, franchise non-reliance clause, franchise law, Dan Davis, attorney Dan Davis, Franchise Attorney Dan Davis, Ichter Thomas law firm, Georgia franchise attorney, Atlanta franchise attorney