Cuppy's Coffee Franchisees Seek Help From Attorney Generals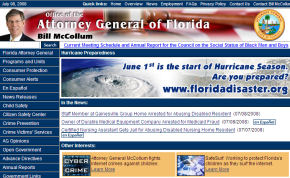 Cuppy's Coffee franchisees are contacting the Florida Attorney General and asking for help getting hundreds of thousands of dollars they entrusted with Cuppy's Coffee to be returned to them.
They are also seeking assistance from the Attorney General of Indiana, home of Elite Manufacturing, the entity that took most of their deposits.
They are contacting the Attorney General of Alabama for Assistance, the home of Cuppy's Coffee parent company FranSynergy.
And they are contacting the Attorney General of their own home states, which allegedly include New Mexico, California, Virginia, Illinois, Michigan and several others.