BIZZIBIZ Franchise Founder Jim Piccolo Responds to Criticism
Bizzibiz, the new digital marketing franchise opportunity, launched with much hype January 1, 2011.  Much was made in the initial press releases and promotional video of the fact that serial entrepreneur Jim Piccolo had divested himself from his previous business ventures (most notably the controversial multi-level marketing real estate training school Nouveau Riche University) to devote himself full-time to Bizzibiz and its affiliated franchise sales brokerage Extreme Franchise Marketing.
A series of negative events followed.  In February, the Arizona Corporations Commission announced that Jim Piccolo and his previous business partners must pay nearly $6 Million in restitution and fines for defrauding 105 investors via an unregistered real estate scheme.  In April, Bizzibiz' much-touted relationship with "Mr. Franchise," franchise attorney Kevin B. Murphy, resulted in litigation (See BIZZIBIZ Suing Mr. Franchise Kevin B Murphy and Franchise Foundations PC).  In June, infomercial king Don Lapre, who was touted as a VP of Extreme Franchise Marketing, was indicted on 41 counts of conspiracy and fraud, accused of defrauding 222,000 people of $52 million.
Jim Piccolo recently responded to issues raised on UnhappyFranchisee.com regarding Bizzibiz, Extreme Franchise Marketing and its controversial associations.  Mr. Piccolo's response is included, in its entirety, below.  The headings and short explanations (in italics) are ours.
Founder Jim Piccolo on the
Bizzibiz
Franchise Launch
"August 19, 2011
"DearUnhappyFranchisee.com:
"Since the start of our company in January of this year, BizziBiz has seen many victories and yet faced a few challenges, some of which were brought up on your blog. Certainly the current state of the economy has not made it easier. The development of a unique franchise model in the digital marketing space has been an exciting journey and discovery process.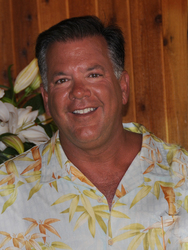 "On the positive side we are very proud to state that since our official launch 1/1/11 we have empowered 74 franchisees, who have in turn hired 267 sales representatives—many who are brand new and just getting trained. All in all that is a total of 341 people that are finding exciting new careers for themselves, creating new jobs for many who may otherwise be in the unemployment line, and helping businesses become/stay profitable! In addition we have 38 staff members who come to work every day happy to be part of the solution to this country's economic challenges. Call us what you want, but we truly believe that through good digital marketing, our small business community can grow and flourish. We've intentionally put our primary focus on small business, as it is proven that they are a hugely under-served market. While most digital marketing companies focus on the BIG clients because that is where the big money is, we believe that the smaller "grass roots" companies will be, in the long run, extremely loyal and appreciative of our efforts. In addition, we know that many of the large companies in this country started in a garage—including the likes of Microsoft Corporation. We know that our peers criticize us for this position, but I assure you our customers do not. There is not a week that goes by where one of them does not send us small tokens of their appreciation. While we are at it, THANKS to Marybeth King for the brownies and rice crispy treats last Thursday! J Hint, hint, they did not last long.
"Back to the business at hand…In your website's posts about us, you address several concerns regarding our company's leadership and clients. My hope is that we can help alleviate your concerns, and shed light onto the facts surrounding those issues."
[Pictured:  "Jim Piccolo, a renowned visionary and entrepreneur with more than 25 years of experience in a wide variety of service and product industries…"  Source:  Bizzibiz]
Founder Jim Piccolo on

Bizzibiz'

digital marketing track record
Bizzibiz digital marketing franchise and its franchise sales affiliate Extreme Franchise Marketing launched January 1, 2011 boasting a very aggressive growth plan.  In an initial post UnhappyFranchisee raised the concern that Bizzibiz and its principals appear to have little digital marketing experience and zero track record as a company.  In fact, Bizzibiz' own social media presence appears weak, with only 5 tweets and 49 followers (as of today) on its Bizzibiz twitter account and 207 "Likes" on its main Facebook page.
Jim Piccolo responds: "With regards to our track record of success, as a start-up company, we've been able to reach hundreds of small business customers in a relatively short period of time, thanks to our loyal franchisees working hard. Some of these companies  had little to no online presence, and as a result of our passionate effort we have been able to deliver measurable results in the areas of website development, SEO, SEM, Social Media Optimization, Email Marketing, etc. –results that are supported in the clients' monthly reports. Again, as I mentioned above, our business model is primarily tailored toward smaller businesses that have a great need to reach their audiences in the digital space—and we can say that we've made a difference for those businesses. Additionally, along the way we have been able to support some digitally well-established businesses and make a significant impact on their digital presence too. We are happy to put you in contact with some of those businesses that can share their experience and results.
"So why have we at BizziBiz not done a better job with our own online presence? We have experienced rapid growth, and as we continue to establish our own brand identity, we have much yet to carry out in our brand messaging. Our attention has been and continues to be on our small business clients and, unfortunately, we have not dedicated the resources to maintain a healthy social presence of our own. We are currently looking at our resources and making some adjustments internally so that we can dedicate efforts to actively manage our social media and online brand reputation and overall web presence. This is a common problem with rapidly growing companies. It reminds me of the parable of the master shoe maker, who was so busy with his craft and serving his customers he and his children wore old shoes. Using this analogy, we, at this point, are pretty much barefoot. When given the choice of happy customers and sore toes or unhappy customers and comfy toes we choose sore toes….at least for now! I know that there are MANY entrepreneurs out there who could say "yep, been there!" As for the rest of you…thank you for understanding.
Founder Jim Piccolo on

Bizzibiz'

Association with Don LaPre
The stormy start of the Bizzibiz franchise also involved the arrest of infomercial king Don LaPre, who was listed as VP of Bizzibiz affiliate Extreme Franchise Marketing.  See BIZZIBIZ: VP Don LaPre 2nd Exec Indicted for Fraud
Jim Piccolo responds: "One of the topics that was raised by your postings is BizziBiz's affiliation with Don Lapre. Don was never a vice president or an officer or employee of BizziBiz. Rather, we utilized his voiceover talents and video production creativity as an outsourced consultant to assist with promotional and training media. Although his consulting services were completed before the unrelated accusations were brought against him, Don acted with great character and ethics in all areas he touched while working with BizziBiz. The product that he produced for us was simply amazing and worth many times what we paid him for it. His title of vice president represented his level in the commission hierarchy as an IBC (Independent Business Consultant) with Xtreme Franchise Marketing, Inc. (XFM), whose website you screen-captured in your post. XFM is a separate company, with a different ownership structure than BizziBiz Franchise, Inc., Xtreme Franchise Marketing, Inc  was created to sell franchises just likeFranChoice, Frannet, and many others.  Additionally, at the time of his indictment, Don was no longer marketing BizziBiz franchises."
Bizzibiz
Founder Jim Piccolo on his Fraud Charges
Much of the initial launch of the Bizzibiz franchise has been focused around the experience and leadership of founder & CEO Jim Piccolo.  Jim Piccolo's integrity and track record were called into question when in February 17, 2011, the Arizona Corporations Commission announced that Jim Piccolo and his business partners must pay nearly $6 Million in restitution and fines for defrauding 105 investors with unregistered deed of trust investments.  See BIZZIBIZ Franchise Founder Jim Piccolo Defrauded 105 Investors, Says AZ.
Jim Piccolo responds:  "Now to address the fraud charges against me… I was named in the Arizona Securities Division's investigation of Michael Roberts, Charlevoix Homes and Five Star Capital, despite any direct activity with the company or wrongdoing. I agreed to settle the issue rather than fight the Securities Division, which would have lead to more harm and frustration for the investors—many of whom are friends of mine. An important note to make here is my wife Mary and I conducted careful due diligence and received validation of the opportunity through recognition like the Arizona Small Business Association's naming of Charlevoix as one of its 50 Arizona Companies to Watch.  We invested in the Charlevoix project and our personal investment was, in fact, monetarily larger than all of the other investors in this dispute. The Consent Decree shows that I agreed to settle this dispute and that no findings of fact were made against me. My attorney, Jeff Matura is open to answer questions if you'd like to contact him:
"Jeffrey C. Matura,  Graif Barrett & Matura, P.C.,  E-Mail: jmatura@gbmlawpc.com"
Jim Piccolo on Bizzibiz Client Youngevity & Dr. Joel Wallach 
Our response to a recent Bizzibiz press release (BIZZIBIZ Franchise, Youngevity & Dr. Joel Wallach) made the point that Bizzibiz seems to invite controversy through its questionable associations.  Its first publicly touted client is run by Dr. Joel Wallach, who has been accused of being a con-man and snake-oil salesman.
Jim Piccolo responds:  "Lastly with regards to Youngevity, they are one of many clients that we help with digital marketing. We believe they are a forward-thinking company that has embraced the potential of the internet/digital marketing to grow their business.  The services we provide are a great fit for their needs. Further, if we did not take on customers because some people didn't like their founders, or they had lawsuits out against them, we'd have to turn down companies like Microsoft and Apple. We also ask that others who choose to attack us do not do it through our client base.  This is not fair to us and certainly not fair to our clients."
Jim Piccolo Promises Transparency & Openness
UnhappyFranchisee.com seeks to create conversations that provide both sides of an issue so that our readers can make up their own minds.  We appreciate Jim Piccolo's response to the issues raised here, and are happy to provide an opportunity to clarify and respond on an ongoing basis.  We have taken him up on his offer to hear from happy Bizzibiz clients on the success of their digital marketing, and would further like to hear from Bizzibiz franchise owners about their experiences.
Jim Piccolo responds: "If the writers at Unhappy Franchisee would like to speak with me further regarding BizziBiz, I would be happy to talk with them, or even do a video interview. We also have many happy customers who would be prepared to share their experiences. I know that these types of blogs tend to bring out only the negative—I guess the happy people don't bother wasting their time on these forums. Man, if I spent my time writing all the great things that I experience everyday with my work, my family, my kids school, my church, and my friends, I wouldn't have time to do anything else. A wise mentor of mine once told me, 'Stay true to your vision, focus on the good, move to help your fellow man with love in your heart and you will reap what you sow.' Not bad advice, huh?
"Thank you for allowing me to share.
"Sincerely,
"Jim Piccolo
"BizziBiz"
ARE YOU FAMILIAR WITH JIM PICCOLO AND THE BIZZIBIZ FRANCHISE OPPORTUNITY?  PLEASE SHARE A COMMENT BELOW.
Email the author at unhappyfranchisee[at]gmail.com