Are McDONALD'S Franchise Owners Happy?
Are you familiar with the McDonald's franchise opportunity?
Are McDonald's franchise owners happy?  Why or why not?
Please share your thoughts and opinions below.
*     *     *    *    *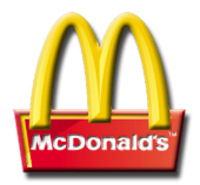 In the 30 years since it launched its much-hyped Franchise 500, Entrepreneur magazine has named McDonald's the #1 franchise 8 times (only half as many times as Subway).
In recent years, Entrepreneur has ranked McDonald's #2 (2009); #5 (2008); #9 (2007); #16 (2006); and #13 (2005).
There are more than 2400 McDonald's franchise owners in the U.S., owning 13,000 franchised locations.  40% are women or minorities.
According to McDonald's:
McDonald's has always been a franchising company and has relied on its Owner/Operators to play a major role in the System's success. McDonald's remains committed to franchising as a predominant way of doing business…  McDonald's continues to be recognized as a premier franchising company around the world. We believe a major component of this is the world class training you receive prior to becoming an Owner/Operator. McDonald's provides hands on training and the materials you need to be a success in your restaurant business.
WHAT DO YOU THINK?  DO YOU OR HAVE YOU OWNED A McDONALD'S FRANCHISE?  ARE McDONALD'S FRANCHISEES HAPPY?  WHY OR WHY NOT?
logo:  McDonald's Corporation