123 FIT: Franchisees Debate Viability of Franchise, 30 Minute Fitness Biz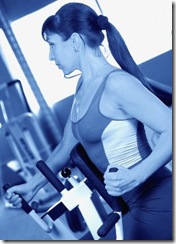 (Franchise Pick)  Related reading:
Will the 1-2-3 Fit Franchise be the Quiznos of Health Clubs? Is That a Good Thing?
9,509,657 Reasons to Read Disclosure Documents Before Investing
Article Scrutinizes Quiznos Rick Schaden, 1-2-3 Fit Franchise, Butterfly Life Franchise, Contours Express Franchise & Fitness Franchise Woes
"Quiznos of Fitness" 1-2-3 Fit in Financial Trouble
"They Lie": 1-2-3 Fit Franchise Owners Sound Off
The 123 FIT organization and franchise concept has taken some heat from commenters on this blog – in part because it is owned and operated by the much maligned (in franchise circles) executives of Quiznos.  But 123 FIT is not an isolated target for criticism;  the very viability of the women's 30-Minute circuit training club as a sustainable business model has been called into question.  Industry critics and failed franchisees alike complain of high recruitment costs, low retention rates, oversaturation of the market and profit centers that are too limited and too small.
Over at Franchise Pick, commenter Pete (anon) claims to be a successful 123 FIT franchise owner.  He contends that the 123 Fit company have been given a bad rap, that the 123 Fit concept is sound and, contrary to what many would have you believe, women's circuit training is "hot." 
Read his defense of 123 Fit and the 30 Minute Circuit Training concept here:
WHAT DO YOU THINK?  SHARE A COMMENT BELOW.
__________________________
Visit FRANBEST's: Unbiased franchise information, franchise interviews and detailed, searchable information on 400 franchise and business opportunities.
.
Franchisees, customers & experts vote for their favorite new franchises at Top New Franchise: Who's hot. Who's not.