AAMCO Franchise Complaints: Terrible Site Selection
(UnhappyFranchisee.Com)  AAMCO franchise complaints from current and franchisees include sales misrepresentations upfront, exorbitant franchise and advertising fees, inadequate support, flawed sales and marketing programs, and a general neglect and disregard for the success of its franchise owners.
Complaints about both the AAMCO consumer and franchise experience are plentiful on the Internet, and can be found on such sites as RipOffReport.Org, ConsumerAffairs.Com, ComplaintsBoard.Com PissedConsumer.Com and (of course) UnhappyFranchisee.Com.
There are a number of dedicated AAMCO complaint sites, including AAMCOScam.Com, AamcoLawsuit.wordpress.com and AAMCOFranchiseOwners.Blogspot.Com
Recently, we combed through the comments posted to a number of websites, looking for the most common complaints made by AAMCO franchise owners and employees.
One common complaint is that AAMCO recruits people with little or no experience in the automotive service industry.
These individuals rely on AAMCO to advise them and guide them in selecting the right site at the right price for their AAMCO franchise.
They trust that AAMCO would not put them in a doomed or inadequate location – and often suppress their own hesitation about particular sites because they believe AAMCO knows best.
After all, that's why they are investing their futures with AAMCO.
Some Claim AAMCO Sets Up Franchise Owners to Fail
In a recent NBC4 investigative report on the AAMCO franchise, a former employee of AAMCO stated "They [AAMCO] pretty much want to get your deposit and get you through the class and sell you the store and then collect the 7, 7-and-a-half percent… I've been in the automotive industry many, many years… You can't run a business like that and be successful."
Basically, he claims AAMCO puts owners in available locations then finds new owners after they fail.
The employee said he personally flipped about 18 of these failing stores in two years.
On one complaint website, a commenter wrote that buying an AAMCO franchise was the worst mistake he'd ever made.
He said that AAMCO would have sold him a location in outer space if he had shown them the money.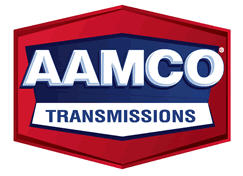 Another commenter agreed.
He complained that AAMCO support "sucks,"  that AAMCO corporate is staffed with management's incompetent relatives, and that a "department" often consists of a single person.
He stated that AAMCO put him in a location with rent so high he was doomed from the beginning.
Another former franchisee claims that AAMCO took longer than expected finding him a "suitable location," and when they did it was a small building with high rent, and was not only not visible from the main road but adjoined a competing business owned by the landlord.
Trusting that AAMCO knew better and was looking out for his best interest, the franchisee took the recommended location.
Today, he and his wife are in bankruptcy, have suffered a foreclosure, and are having to start over from scratch in their forties.
According to a commenter who claims to work at AAMCO corporate, the real estate department consists of two people, only one of which is a licensed realtor.
He claims they are good people, but corporate rushes people to give their deposit money, then often can't find a location for a year.
He claims that the real estate department has such difficulty finding locations for franchisees, they often just accept unsuitable locations.
He claims many franchisees are trying to "dump" their locations, and many corporate employees are leaving the company because of "shady business practices."
Blog Claims AAMCO Failures Are No Accident
The AAMCO Franchise Owners blog on Blogger takes these allegations a step further, claiming that terrible site selection is not due to incompetence on the part of AAMCO, but actually part of a franchise "churning" scheme:
Then of course there is [AAMCO] market development and franchise development.

The former identifies new territory opportunities; the latter recruits new franchise owners. Both are commissioned for delivering new franchisees.

At present, both functions are in the same department… The only problem is they are not incented to protect the success, or even the survivability, of existing franchises.

In fact, it is to their benefit to force current franchises into weak financial positions so that they can help save the franchise owner by "reselling" the franchise.

Who manages re-sales?

You guessed right – the franchise sales department.   Remember, they are driven to sell or re-sell franchises (and pop $30K franchise fees plus equipment sales plus software sales plus plus plus) into the corporate coffers).
AAMCO Franchisee Lost Money Without Even Opening
A franchisee posting on one complaint site recounted how she lost money before she could even open her AAMCO franchise:
Stay away from AAMCO. Last year my husband and I invested 20K into a franchise with AAMCO. Just last month they came up with a location, per their agreement, the store had to be open in 1 year, which would be April 2009. There is no possibility of training, building and opening a business by April 13.

They took the money, waited until the agreement is to expire and sent us this stupid letter, saying that because the business was not open with in a year, the agreement is null and they will keep the initial deposit for license and damages.

Not good business!

Deb

Tracy, California
Also Read:
AAMCO TRANSMISSION Franchise Complaints
NATIONAL AAMCO DEALERS ASSOCIATION (NADA) Criticized for Doing Nada
AAMCO: Message to AAMCO Franchisees from Fortman Law
AAMCO Franchise Lawsuit Alleges Pervasive and Blatant Fraud
COTTMAN TRANSMISSION Franchise Complaints
AAMCO Franchise Called a "Financial Nightmare"
ARE YOU AN AAMCO FRANCHISE OWNER OR FRANCHISEE?  ARE YOU FAMILIAR WITH THE AAMCO FRANCHISE OPPORTUNITY?  SHARE A COMMENT BELOW.
Tags: aamco complaints, aamco lawsuit, aamco ripoff, aamco scam, AAMCO Transmissions Franchise, AAMCO Transmissions, AAMCO Transmissions Franchise complaints, AAMCO Transmissions Franchise info, AAMCO Transmissions Franchise information, transmission Franchises, owning a AAMCO Transmissions Franchise, start an AAMCO Transmissions Franchise