STRATUS Franchise Called "Pyramid Scheme" on FOX News
Stratus Building Solutions is under fire in this Problem Solvers report by FOX News' Kansas City, MO affiliate
"An attorney calls it a pyramid scheme" says the lead-in anchor.
"Victims out money call it outright fraud."
FOX 4 "Problem Solver" Linda Wagar does an excellent job describing how Stratus, like other janitorial franchises, allegedly preys on working class immigrants, sells them cleaning contracts that promise guaranteed work, then doesn't deliver.

Attorney Jonathan Fortman Calls Stratus Franchise a Pyramid Scheme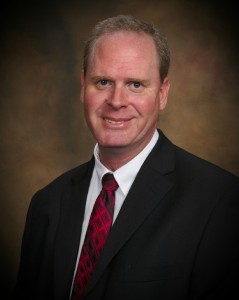 Attorney Jonathan Fortman is suing Stratus Building Solutions on behalf of nearly 100 franchisees.
Here are some quotes from the interview with Fortman:
"They are stealing from people, and they know going in when they get that money that they will never do what they are obligated to do under that franchise agreement… and they don't care."
"Now more and more what we're hearing is these people are paying thousands of dollars and never getting an account."
"These are the people who have the work ethic, they want to succeed, and they want to buy into the American Dream."
"It's just a whole variety of things that they are doing that make it so difficult for these franchisees to be successful… they can't make them be successful because there's not enough work."
Stratus CEO Dennis Jarrett Blames Franchisees

"No, it's not a pyramid scheme. Nothing could be further from the truth," says Stratus Building Solutions CEO Dennis Jarrett.
When asked why the Internet is filled with complaints about the Stratus franchise and why so many franchisees are suing, Dennis Jarrett has two answers:  Not that many are unhappy, and it's their own fault."
"It's a small minority…" says Stratus CEO Dennis Jarrett.  "It could be people that have messed up their accounts, they feel like they want to point the finger of accountability toward somebody else."
ARE YOU A STRATUS FRANCHISE OWNER OR FRANCHISEE?  ARE YOU FAMILIAR WITH THE STRATUSFRANCHISE OPPORTUNITY?  SHARE A COMMENT BELOW.