Shazer Fernando Limas: The "Killer" Franchise Salesman of Stratus Building Solutions
Shazer Fernando Limas was a killer franchise salesman for Goldeneye Holdings, Inc., a regional master franchisee the Stratus Building Solutions commercial cleaning chain.
Fernando's aggressive sales tactics resulted in praise and sales awards from the parent company, and made him the "golden boy" of Stratus in Southern California.
Yet within a couple of short years, Fernando Limas would leave his former boss's Stratus franchise mired in controversy, lawsuits and scandal.
And Shazer Fernando Limas himself would be facing a possible death penalty, charged with the brutal murder of his girlfriend and their two young children.
Shazer Fernando Limas:  Stratus' killer franchise salesman
Peter Vavan's Goldeneye Holding's, Inc. entered a master franchise agreement in April, 2009,  that granted him the right to sell and service Stratus Building Solutions unit franchises in Orange County, CA.
According to the company's Franchise Disclosure Document, Vavan hired Shazer Fernando Limas as an independent contractor sales agent to assist him in the sale and marketing of franchises.
According to "Reasoned Source," a Stratus insider and commenter on UnhappyFranchisee.com:
In the Beginning, Fernando [Limas] and [Stratus master franchisee] Pete Vavan were the "Golden Children" of Stratus Corp. They scored tons of franchise cash, they won awards, they had their respective pictures taken with [Stratus Franchising, LLC President Pete Frese and CEO Dennis Jarrett], they were held in the highest esteem and used as the "how to build your business, the STRATUS way". After at least two month's of bringing in 100k plus in franchise cash, Pete/DJ were so proud of them that they were asked "how did you do such a great job of bringing in the cash?"

Well, even after they found out, they were still happy, they were still promoting and pushing EVERYONE in the System as to HOW to SELL a Franchise! They were talked about in the Stratus Newsletter, they were on conference calls, they were brought up in front of Everyone at the Los Angeles area Regional Meeting…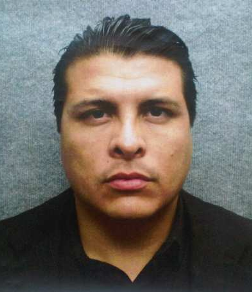 It turns out that the "great job bringing in the cash" by Fernando Limas was the result of an alleged franchise scam that he perpetuated on his fellow Latinos.
According to a lawsuit filed on behalf of 52 Stratus unit franchise owners (see STRATUS BUILDING SOLUTIONS: Franchisees v.Goldeneye Holdings Lawsuit), Goldeneye Holdings, Inc. would advertise its janitorial franchise opportunity in Spanish-language publications.  Once individuals inquired, Fernando would allegedly conduct the hard-sell presentations in Spanish, promising guaranteed cleaning accounts  for their investments of thousands of dollars.  Fernando had the Spanish-speaking opportunity seekers sign onerous legal documents that they could not read (as they were in English), took their money, and never delivered the promised cleaning accounts.
Later, many of Fernando's angry victims would picket the Goldeneye offices in Orange County, and grant interviews that would be broadcast on Spanish language channel Telemundo.  52 victims would join together in a lawsuit alleging fraud against Goldeneye Holdings, Inc.
By that time, Shazer Fernando Limas had fled for greener pastures, having accepted a better offer from nearby master franchisee Stratus Building Solutions of San Diego.  Peter Vavan and Goldeneye Holdings would later sue the Stratus franchisor for allowing, and perhaps engineering, the poaching of their star salesman by the San Diego Stratus franchisee.  (See STRATUS BUILDING SOLUTIONS: Goldeneye Holdings v. Stratus Franchising Lawsuit)
Shazer Fernando Limas leaves more devastation in his wake
Up until Spring of 2012, Fernando's alleged actions had prompted two lawsuits, had resulted in dozens of individuals and families losing their life savings, and had caused a riff between his former boss's company, its franchisor and a neighboring franchisee.  But the devastation to that point was nothing compared to what was to come.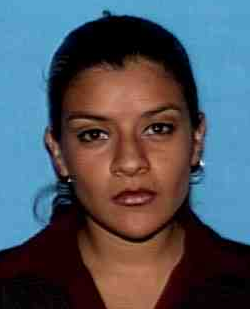 During his time at Goldeneye Holdings, Inc., Limas began dating an attractive Latina named Arlet Hernandez Contreras whose family had moved to the U.S. from Mexico City ten years ago.  The couple moved in together and had a tumultuous relationship.  During that time, Arlet gave birth to two baby boys, Fernando and Emanuel.
According to a story in the OC Register, prosecutors believe that Shazer Fernando Limas murdered Arlet Contreras and their two sons by stabbing them in their apartment on April 14, 2012.
On April 15, Limas visited a hospital to have surgery on a cut on his hand.
In the days that followed Limas visited a Home Depot and bought a tarp.
10 days later, on April 25, workers in La Puente found a female body in the gutter, covered by a tarp, in an area known for trash dumping.  The body would later be identified as Arlet Contreras.
Police began looking for Fernando Lima when cleaning crews discovered blood beneath the carpet and on the walls of Limas and Contreras' recently emptied apartment.
Limas was arrested May 3 near the San Clemente Border Patrol checkpoint after leading police on a high-speed chase.
Police have not recovered the murder weapon nor the bodies of the two children.  Fernando was 1 year old, and Emanuel was just 3 months old.
Prosecutors have charged Limas with three counts of special circumstances murder, which they say make him eligible for the death penalty.  Limas is currently being held without bail.
Stratus salesman Limas had a tarnished past
According to the OC Register, Fernando Limas had a history of bad relationships, infidelity and domestic violence:
Court records from Los Angeles and Orange counties show Limas has been married at least twice and was accused of abuse by one of his former wives. His most recent marriage ended in July 2011 – when his son with girlfriend Contreras was 7 months old.

Another wife claimed in a 2007 court filing that Limas grabbed her and wrestled her to the door when she visited one morning as their marriage disintegrated. Moments later, she wrote in her request for a restraining order, "a girl came out of the bedroom who claimed to be his fiancée of two years."

The wife had been married to Limas for nearly four years, court records show. She accused him in court filings of "spending his money on other women, gambling, and drugs." Once, she wrote, he pointed an air gun at her and pulled the trigger, but it was empty.
Aggressiveness.  Dishonesty.  Narcissism. Lack of empathy.  These qualities all contributed to Shazer Fernando Limas' short stint as the killer franchise salesman of what was ultimately a franchise scam.
These qualities, it appears, ultimately led him to be charged with the murder of a young mother and her two beautiful children.
Our thoughts and prayers go out to the victims and their families.
Related Reading:  STRATUS BUILDING SOLUTIONS Franchise Complaints
STRATUS BUILDING SOLUTIONS: Goldeneye Holdings v. Stratus Franchising Lawsuit
STRATUS BUILDING SOLUTIONS: Franchisees v.Goldeneye Holdings Lawsuit
STRATUS Franchise: Are Stratus Master Franchisees Jumping Ship?
WHAT DO YOU THINK?  SHARE A COMMENT BELOW.