MOE'S SOUTHWEST GRILL Franchise Complaints
Moe's Southwest Grill franchise complaints include alleged undisclosed kickbacks, numerous franchisee lawsuits, and franchisee harrassment.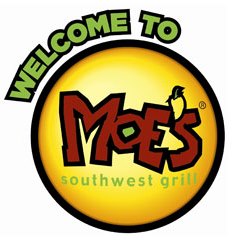 Are you familiar with the Moe's Southwest Grill franchise opportunity?  Share a comment below or email us in confidence at UnhappyFranchisee[at]gmail.com.
Focus Brands, Inc., based in Atlanta, is the franchisor of over 3,800 locations under the brand names Auntie Anne's, Carvel, Cinnabon, Moe's, and Schlotzsky's.
According to its website, Focus Brands seeks "franchise partners to share in our pursuit of happiness" because its "franchise partners are integral to the success of FOCUS Brands."
However, according to at least one Moe's franchisee, the story is quite a bit different.
Taylor Investment Partners II, LLC operates not one but two Moe's restaurants in Atlanta.   On or about September 9, 2013, Taylor Investment Partners II, LLC filed a Complaint against Moe's Franchisor, LLC, Moe's Southwest Grill, LLC and Focus Brands, Inc.  in the Superior Court of Fulton County, Georgia.
According to that Complaint, between 2007 and 2012, Taylor Investment filed not one but two lawsuits alleging Moe's Franchisor, Moe's Southwest Grill, and/or Focus Brands took "kickbacks" despite representations in two different Uniform Franchise Offering Circulars that neither Moe's Southwest Grill nor its affiliates would derive any income from Taylor Investment's purchases of fixtures, furnishings, equipment, signs, materials and supplies.
The Complaint also alleged that eight (8) days after Taylor Investment filed the second such lawsuit, Moe's Franchisor failed Taylor Investment on an inspection report and, within months, declared it in default of its franchise agreements and terminated the same.  In its Complaint, Taylor Investment alleges Moe's Franchisor concocted these defaults in bad faith in an effort to force it out of the Moe's franchise system.
Such allegations are not uncommon in the franchisee community.
Anecdotes about franchisors "inventing" defaults to take over profitable locations, precipitate bankruptcies to buy prime real estate in foreclosure auctions, strip franchisees of "legacy" agreements with favorable terms, and engage in churning for initial franchise fees abound.  Synonyms for anecdotes, however, are "data" and "evidence."
Are you a franchisee in the "Focus system" (or other franchise system) that has had its franchise agreement terminated under questionable or suspicious circumstances or is familiar with someone who has?
Share a comment below or email us in confidence.
ARE YOU FAMILIAR WITH THE MOE'S SOUTHWEST GRILL FRANCHISE OR OTHER FOCUS BRANDS FRANCHISES?  PLEASE SHARE A COMMENT BELOW.

tags: Moe's Southwest Grill, Moe's Southwest Grill franchise, Moe's franchise, Focus Brands, Focus Brands franchises, Taylor Investment Partners