LIBERTY TAX SERVICE Franchise Complaints
UnhappyFranchisee.com asked: Are LIBERTY TAX SERVICE Franchise Owners Happy? If you're familiar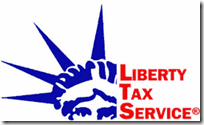 with the Liberty Tax franchise, please share a comment below.
Entrepreneur magazine has ranked the Liberty Tax Service franchise #3 behind  McDonald's & Subway.  However, some commenters who claimed to be former Liberty Tax franchisees left stern warnings on the Franchise-chat forum.
This post was originally published 

BostonTax wrote:
I'm a former Liberty Tax Franchisee

I hope you are ready for a little enlightenment! I held a successful Liberty Tax Franchise for 5 years until I decided to let the franchise agreement lapse. I did this for a few reasons:
1. The royalty fees were outrageous! 14% went to normal royalty while and ADDITIONAL 5% went for so called advertising royalties. The ad royalties were supposed to be put back into your local market to build the brand name. This was never done! All advertising in addition to the ad royalty I had to pay for because it did not fit into Liberty's concept of advertising. I don't know exactly what the concept was because our AD could not give an answer and the approved methods changed by the week.
2. Corporate was totally unresponsive to the needs of the franchisees. The AD system is designed to recruit anyone who can write a check for 100K. No other skills or ability required.
3. The minute you are behind in a royalty payment, they send you a notice to cure. After that, if you don'tpay, they try to terminate your franchise agreement.
4. Upon termination, Liberty enforces through legal proceeding a 2 year, 25 mile radis non compete clause that is in the franchise agreement. This is enforceable in the Eastern Division of the Federal District court, where, at least 2 Liberty friendly judges preside.
5. Liberty does not recognize chargebacks for bad debts as an adjustment for your royalty fees. All royalties are based on your gross, not your net collectable. This was an ongoing issue with them and the accounting department did not have the ability or the inclination to resolve!
My best advice is do not go with these guys, they are bad news. If you like to have people collect royalties and provide no support, then this is the franchise for you! It is very expensive to get into, the initial fee is around $32K just to buy the territory plus those pesky royalties. You can't make money on this concept.

Most of the surviving franchisees I've talked to in the last 2 years have experienced great difficulty not only in making a profit, but in the corporate support or lack thereof.Remember, 19% of your gross is getting kicked back to Liberty, which is excessive by any standards. Please do yourself a favor and call former franchisees ,those that are currently getting sued (they are very likely to talk, as I found out), and current ones to try to get the straight poop.
Barbara Green wrote:
I too was a Liberty Tax Franchisee and I agree with everything you said.

The only reason for purchasing any franchise is because the business model is a proven marketing success as evidenced by the profitable franchisees. That is why you pay a license fee of $25,000. Being profitable is not in the cards for a Liberty Tax franchisee. Liberty Tax's market/ business model is aimed at individuals who have very simple tax returns, i.e one W-2 and standard deduction which is why they were very successful in Norfolk, Va. That market is full of military people with one w-2.

Liberty will sell anyone a franchise at any location, in any georgraphic area, even if there is not a chance in hell of the franchisee being successful.

At one time, I too owned a Liberty Tax Franchise for one tax season. It was only one season because of the behavior of the Regional Manager who called me on January 15th demanding and screaming "Why had I not generated 200 tax returns and that maybe this business was not for me. I was stunned and confused since employers are given until January 31st. to give w-2's to employees. Apparently, he thought that I was in Norfolk, Va. where that is possible.

It only goes downhill from there. The bottom line is I lost all of my investment in this businees (approx. $80,000) because I closed it rather than becoming a victim of this unethical company. NOthing would make me happier than to be a part of a class action lawsuit.
WHAT DO YOU THINK?  DO YOU OR HAVE YOU OWNED A LIBERTY TAX SERVICE FRANCHISE?  ARE LIBERTY TAX SERVICE FRANCHISEES HAPPY?  WHY OR WHY NOT?
.