LIBERTY TAX Offers Franchise Test-Drive Opportunity
Liberty Tax has unveiled its latest franchisee recruitment promotion, a try-before-you-buy program it calls the hands-on "Franchise Boot Camp."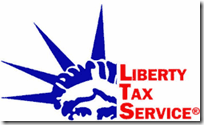 According to an October 4, 2010 company press release, "Prospects will be put through Liberty's franchise operational paces and paid a salary. After operating an office, the candidates can apply this newly gleaned experience to purchase the office, or finish the job with no further obligation."
The Liberty Tax press release continues:
"In response to the economic climate and financing obstacles of opening a franchise, Liberty Tax Service announces a new 'Franchise Boot Camp' program that puts prospective franchisees through the paces of owning a tax franchise while they collect a salary to run the office. Candidates can choose to 'enlist' for seven weeks of extensive franchise operational training and real-time management responsibilities of running a retail store front during tax season.
"'The approved candidates will receive in-depth instruction on marketing, management, hiring, budgeting, tax preparation and other aspects of running a Liberty Tax office. After operating an office, the candidates can apply this newly gleaned experience to purchase the office, or finish the job with no further obligation.
"Liberty Tax will accept applications for 'Franchise Boot Camp' at recruiter(at)libertytaxemail(dot)com.
"'This is a win-win for both parties: our approved candidates can try us before they buy, and Liberty Tax has a report card on their ability to run a successful tax office before they enter our franchise ranks,' commented CEO John Hewitt on this inaugural franchise training program.
"Residents of California, Hawaii, Illinois, Indiana, Maryland, Michigan, Minnesota, New York, North Dakota, Rhode Island, South Dakota, Virginia, Washington, and Wisconsin must comply with the specific state applicable presale registration and disclosure requirements."
What do you think?  Is the Liberty Tax "Franchise Boot Camp" an innovative, risk-free way to enable franchise prospects to make more informed decisions regarding the Liberty Tax franchise opportunity?
Or is Liberty Tax "Franchise Boot Camp" simply another slick franchise sales ploy meant to turn employment seekers into Liberty Tax franchisees?
WHAT'S YOUR TAKE?  SHARE YOUR OPINION WITH A COMMENT BELOW.
Company rebuttals, clarifications or statements are always welcome.  Contact us at UnhappyFranchisee[at]gmail.com.