JDog Franchise Survivor Statement: Army Veteran Andrea Clarkin
7-year Army veteran Andrea Clarkin shares her desperate situation after investing in a JDog Junk Removal franchise and losing everything.
JDog franchise owners are invited to contact me, in confidence, to share their experiences and opinions regarding the JDog franchise opportunity and JDog Franchises LLC.
If you wish, I can share your message using a pseudonym and a few altered details to obscure your identity, as I did for the "Andrea Clarkin" statement below.  Sean Kelly, Publisher, UnhappyFranchisee.Com
JDog Franchise Survivor Statement:  Army Veteran Andrea Clarkin
Hi, my name is Andrea Clarkin and I served in the US Army for seven years.

I also worked at the Veterans Administration and was a counselor at several veterans homeless shelters.

I bought into the JDog Junk Removal & Hauling franchise as a way to employ veterans and reduce the veteran suicide rate.

What I didn't know it was a corporate JDog corporate literally does nothing for the exorbitant fees they extract from their franchisees.

They claim they serve veterans but they do not serve veterans.

They deceive and exploit veterans.

They extract as much money as possible from their franchisees and when they are used up and have nothing more worth taking,  JDog Franchises LLC terminates them & resells the failed territories for new fees.

I'm 48 years old.

I have literally worked since I was 12.

I had a perfect credit score going to this and I literally lost my life savings.

Like… I have absolutely no money.

Yesterday I couldn't put gas in my truck.

I didn't have money for a bagel.

I mean, I'm not kidding… I couldn't buy a bagel.

I have no idea how I'm gonna pay my electric bill.

What am I going to do sell a kidney?

That's where I'm at with things… like, literally, how am I supposed to do this?

How am I supposed to pay these things?

They don't care.

They absolutely don't care….

A proud U.S. military veteran & recent JDog franchisee

PS My name is not actually Andrea Clarkin.

Some of the other details in the story have been altered to obscure my identity for fear of retaliation by JDOG Franchises LLC.

Sadly, the rest of the story is true.
If you are among the veterans or military family members whose JDog franchise(s ) closed before reaching the end of the contract term, please accept our condolences.
Please share your experience and insights so fellow veterans can make informed investment decisions regarding the JDog franchise.
All JDog Franchise Posts (Most Recent First)
Franchise Warning: JDog Junk Hauling for Veterans (Index)
Letter to JDog Franchises LLC President Kevin Kopa
OPEN INVITATION: Unhappy Franchisee extends an open invitation to all those discussed to provide corrections, explanations, clarifications and/or rebuttals.  We will correct factual errors & alternative views fairly.  Anonymous or signed comments are welcome below or can be emailed in confidence to UnhappyFranchisee[at]Gmail[dot]com.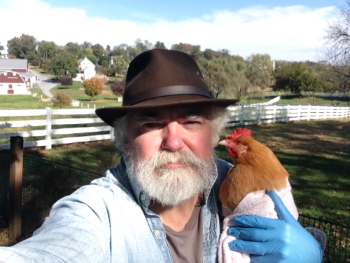 Sean Kelly is an independent investigative journalist with 35 years of franchise industry experience.  Since founding UnhappyFranchisee.Com in 2006, his reporting has exposed & shut down several predatory franchise & investment schemes.  Sean Kelly is a franchise watchdog who prompted and aided the FBI investigation that shut down the 165-victim multi-million-dollar NY Bagel franchise scam and landed perpetrators Dennis Mason & Joseph Smith in federal prison.  Sean was featured in the ABC Four Corners expose of 7-Eleven wage theft in Australia and has served as an advisor to Dateline NBC.  He has withstood bullying, intimidation & frivolous lawsuits as high as $35M and never lost.  His crack editorial staff and fact checkers include Chick, Gem, Red, Pru & Joanie the Rescue Chicken.
Contact the author at UnhappyFranchisee[at]Gmail[dot]com
TAGS:  JDog, JDog Junk Removal franchise, JDog Carpet Cleaning franchise, JDog failure rate, veterans franchise, franchise for veterans, Kevin Kopa, Jerry Flanagan, Julip Run Capital, Chris Debbas, Tom Spadea, franchise failures, franchise scam, vetfran, Spadea Lignana law firm, Terry Corkery, JDog Foundation