Is PIRTEK USA Racist? Or Just Really, Really White?
PIRTEK USA has been accused of using franchisee confidentiality agreements and private mediation to keep allegations of racism out of the public eye.  So we set out to research diversity among PIRTEK USA franchise owners… we haven't found any yet… by Sean Kelly, Founder, Franchise Truth
(UnhappyFranchisee.Com)  After years of being the poster boy for the PIRTEK USA franchise program, Jim Lager says he no longer represented the image new Australian owner Glenn Duncan wanted.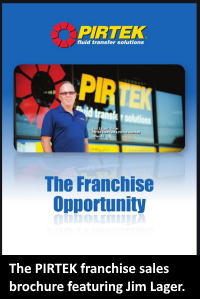 According to Lager, he was ousted from the business he built and his territory was given to a white franchisee from Australia with a wholesome Caucasian family.
The turning point, according to Lager, was when he brought his long-time African-American girlfriend to a PIRTEK USA sales meeting. 
Other franchisees and executives brought their wives, girlfriends or significant others… but Lager brought the only woman of color in attendance.
While that type of blatant prejudice might seem hard to believe in this modern era, a glance through the blindingly white PIRTEK USA meeting photos (some of which are posted below) and franchisee roster give a sense of how radical that might have been.
I don't know whether race played a role in PIRTEK USA's decision not-to-renew one of their top-producing franchisees and recipient of countless sales and mentoring awards, but it doesn't seem as far-fetched as I once thought. 
I set out to compile and review photographs of every franchisee named in the current PIRTEK USA FDD to see just how white this system is.
Let's put it this way:  Wonder Bread is likely wondering how PIRTEK USA maintains that pure white consistency.
Is Franchise Arbitration & Confidentiality Agreements Hiding Racist Leadership & Practices at PIRTEK USA?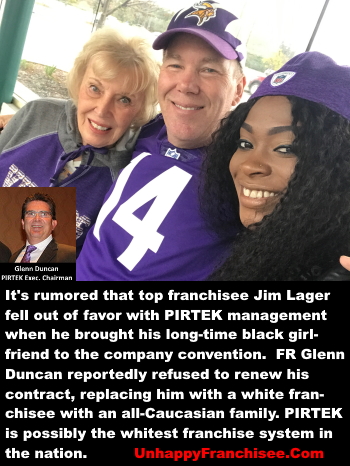 The dispute between PIRTEK USA, attorney Michael Joblove & arbitrator David Kaufmann on one side and former PIRTEK franchisee and military veteran Jim Lager has brought the issue of forced franchisee confidentiality agreements – and other things – into the public eye.
One contention that's arisen is whether Kaufmann – who is supposed to be a neutral arbiter – is a heavy-handed franchisor advocate who refuses to enforce provisions of the agreement being openly violated by the franchisor, while overreaching to the point of crushing the constitutional rights of franchisee Jim Lager.
According to a complaint filed with the ACLU by Lager, PIRTEK USA and attorney Michael Joblove are using a settlement agreement they continuously were allowed to violate while using the confidentiality of the mediation proceedings to hide blatantly racist attitudes and actions of franchisor management.
Recent Lager PIRTEK USA Articles:
Franchise Attorney, Mediator David Kaufmann Ethics Accusations
NASAA Advisor Forbids Franchisee Participation in NASAA Public Comments
Some Franchisors & VetFran Exploit Veterans Even After They've Failed
Here is the photo compilation so far:

Diversity was Not Likely a Topic of Discussion at the PIRTEK 2021 Leadership Meeting
Jim Lager's contention that he was ousted after bringing his long-time African-American girlfriend to a PIRTEK USA meeting like this one seems less far-fetched after reviewing dozens and dozens of PIRTEK social media posts and photographs and not seeing one person of color.  (Photo source:  PIRTEK USA)
​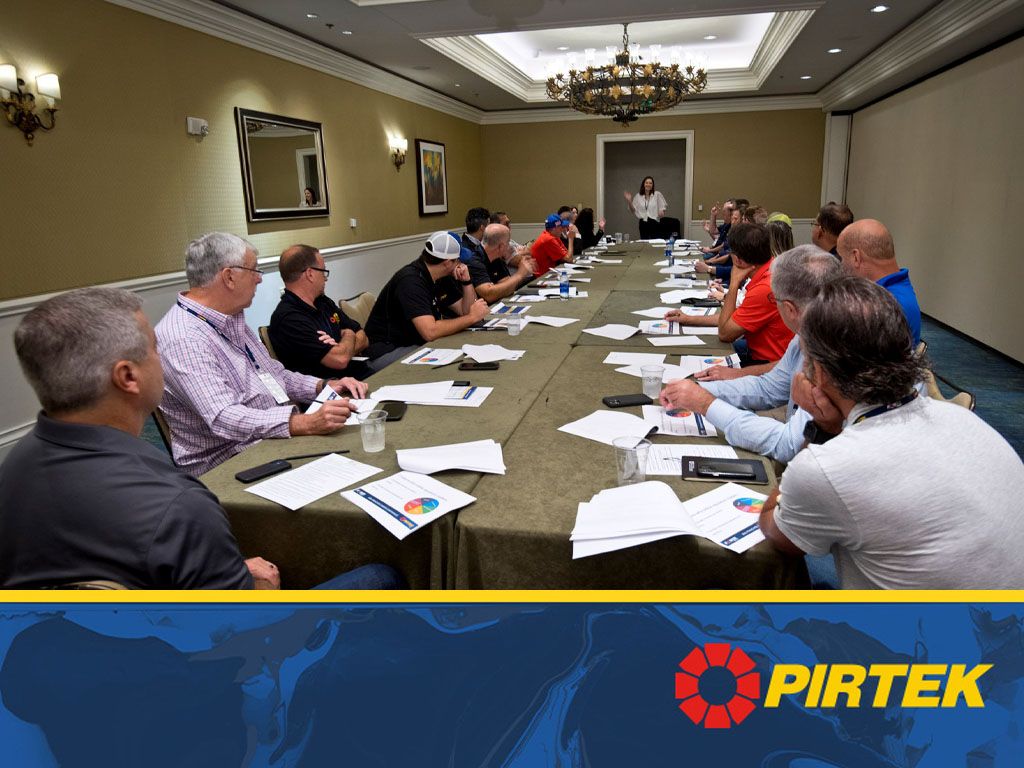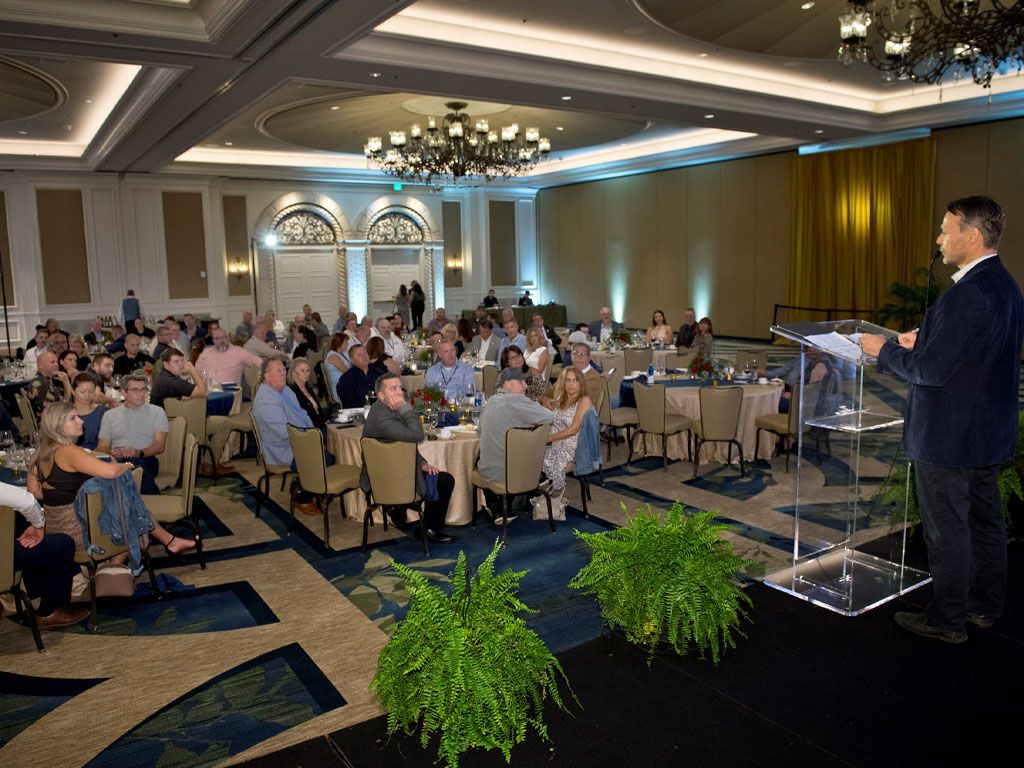 The Unbearable Whiteness of Pirtek…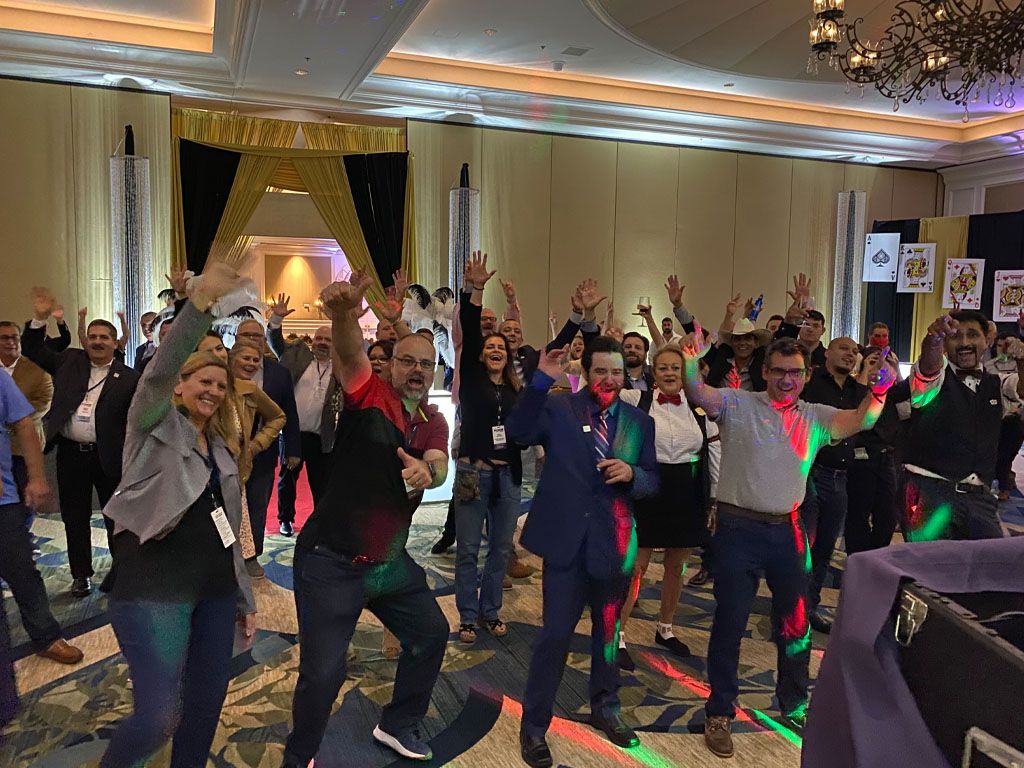 The PIRTEK USA Clan wave their hands in the air like they just don't care.
[AUTHOR'S NOTE:  The use of the word "Clan" in the preceding photo caption was in no way intended to imply a connection or similarity between the PIRTEK USA franchisee meeting pictured and a "Ku Klux Klan" (spelled with a "K") rally.  I believe I was incorrectly alluding to Wu Tang Clan as the artists who "wave their hands in the air like they just don't care." which was actually the group Cameo.  To be clear, I have no knowledge of any affiliation between PIRTEK USA, its officers, agents or Australian parent and any white supremacy group or movement.]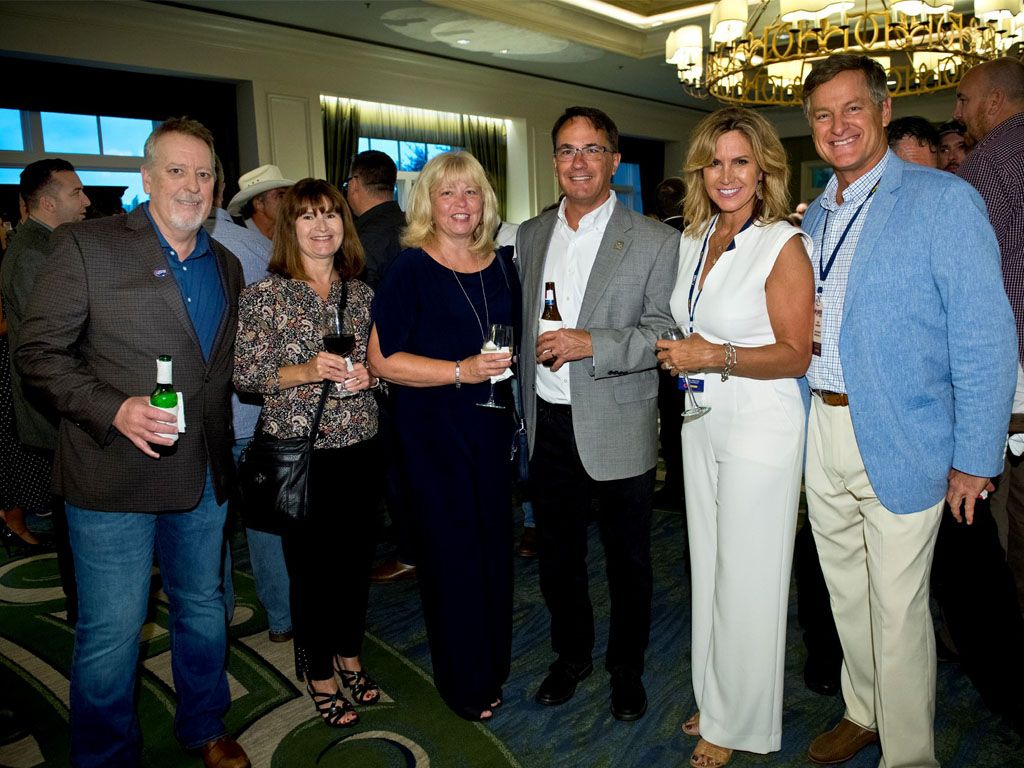 We welcome comments and clarification from Glenn Duncan, Kim Gubera, David Kaufmann, Michael Joblove, PIRTEK USA.
NOTE:  Unhappy Franchisee provides an open invitation to all individuals and companies discussed, mentioned or involved with our posts.  We invite you to provide corrections, clarifications, rebuttals or alternative points-of-view in the comments and/or by emailing us at UnhappyFranchisee [at] Gmail [dot] Com.  We welcome all respectful opinions and value open, productive discussion.  We also respect the protected right of anonymous speech and assure the confidentiality of our sources and those who wish to contribute anonymously.  Threats and bullying will not be tolerated (especially when directed at us).
WHAT DO YOU THINK?  PLEASE SHARE YOUR OPINION BELOW OR EMAIL US AT UNHAPPYFRANCHISEE [at] GMAIL [dot] COM
TAGS: Kim Gubera, NASAA, North American Securities Administrators Association, franchise legislation, David Kaufmann, Franchise attorney David Kaufmann, mediator David Kaufmann, attorney Michael Joblove, PIRTEK, PIRTEK USA, Glenn Duncan, Jim Lager, franchisee Jim Lager, Texas Hose Pro, Franchise NDAs, Federal Trade Commission, FTC, the Franchise Rule, NASAA, Franchise Legislation, AAA, American Arbitration Association