CUPPY'S COFFEE: Vendors, Landlord, & Clients Feeling Scalded, Too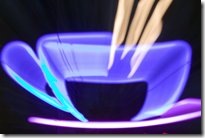 Is there anyone NOT furious with Dale Nabors, Medina, Cuppy's Coffee, Elite Manufacturing, ETC.?
  jd writes "Looks like Medina's former landlords have sued for 'non-payment of rent' and were starting evictions proceedings.  The suit was filed two weeks ago and they were a little late.  Also, San Gelato Franchising Corp is suing Medina, Dale and Morg in Okaloosa County as well.  Not sure what their complaint is, but it was just recently filed too.
Medina, parent company of Cuppy's Coffee and Elite Manufacturing, reportedly convinced Fort Walton gelato manufacturer San Gelato to develop a franchise program to be administered and expanded by Medina.  The lawsuit is likely in regards to Medina's abandonment of the program once the company was sold to Dale Nabor's FranSynergy.
Submitted by Guest on Tue, 2008/09/09 – 09:05.
I am an employee for one of Cuppy's vendors. Cuppy's has owed us around $10,000 for many months. When we contact Cuppy's regarding the amount owed, they inform us (when we arent sent to voicemail) that "the check is in the mail" or that "the check will be released on Friday." Suprise, Suprise.. we have never received a check.
I notice that people state that Cuppy's (under Morg) took people's money and used it for something else. Well, I am here to say that I believe it is still going on today (under Dale). We continue to receive orders from Cuppy's franchisees (who have already paid corporate for their products) and then Cuppy's corporate is unable to pay us for the products delivered.
It seems as though Cuppy's corporate is taking that money from franchisees that should be used for products, and spending it on other things.
Beware what you order from Cuppy's.. Even though you pay for it, you may not receive it because they do not pay their vendors!